Phishing Boat. CARTOON: Rothstein/Morgan.
30 Sep

Phishing Is All About Baiting The Hook
Hackers use clever subject lines to lure you in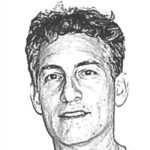 – Steve Morgan, Editor-in-Chief
Sausalito, Calif. – Sep. 30, 2020
What do fishermen and phishermen have in common? Bait.
When it comes to phishing scams, hackers are very creative. What will you click on?
FedEx: Sorry we missed you. That clever subject line is a phishermen's favorite. Out of every ten thousand people who view it in their inbox, there is a percentage who will open the email message and click on a hyperlink — in hopes of tracking down their package.
Egads!
---
Cybercrime TV: Arthur on Phishing Scams
Don't be misled by cyber crooks
---
Earlier this year, KnowBe4 examined tens of thousands of email subject lines from simulated phishing tests. The organization also reviewed "in-the-wild" email subject lines that show actual emails users received and reported to their IT departments as suspicious. The results are below.
Top 10 General Email Subjects
Password Check Required Immediately
Vacation Policy Update
Branch/Corporate Reopening Schedule
COVID-19 Awareness
Coronavirus Stimulus Checks
List of Rescheduled Meetings Due to COVID-19
Confidential Information on COVID-19
COVID-19 – Now airborne, Increased community transmission
FedEx Tracking
Your meeting attendees are waiting!
Be smart. Don't click. Stay safe.
We'll be back soon with another cybercrime cartoon.
– Steve Morgan is founder and Editor-in-Chief at Cybersecurity Ventures.
Go here to read all of my blogs and articles covering cybersecurity. Go here to send me story tips, feedback and suggestions.