Cybersecurity Ventures Newsletter. PHOTO: Cybercrime Magazine.
06 Apr

Q1 2019 Newsletter: The Cybercrime Magazine Quarterly Rundown
What's happening at Cybersecurity Ventures. Join Our Mailing List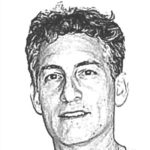 – Steve Morgan
Northport, N.Y. — Jan. 8, 2019
Welcome to the first edition of the Cybercrime Magazine Quarterly Newsletter. A feature story on Cybersecurity Ventures recently appeared in Newsday, the eighth-most-circulated newspaper in the U.S. It was a great opportunity to share how we started up, opened a new office and production studio, and grew our company by more than 50 percent in 2018.
Before we recap the latest happenings at Cybersecurity Ventures, a quick note to our readers — we are now accepting "Letters To The Editor" and will begin publishing them in Q2 2019. We welcome short, succinct submissions, and will selectively share them with our followers.
MEDIA COVERAGE
Our cybersecurity research has continued to gain widespread popularity and pickup by major media outlets.
In Q4 2018 our research was featured by The Wall Street Journal in a special Small Business Report, "The Case for Protecting Small Firms From Cyber Lawsuits" by Louise Lee. Also during the most recent quarter, The New York Times quoted our research in several stories.
Other notable media that featured or quoted our research in the last quarter of 2018 includes CNBC, CFO, CIO, CSO, DarkReading, Forbes, FOX Business, Government Technology, Infosecurity Magazine, Mashable, Miami Herald, MIT Technology Review, Morningstar, MSN, NBC News, Network Computing, PC Mag, SC Magazine, TechRepublic, The Atlanta Journal-Constitution, The Conversation, The Next Web, Times of Israel, ZDNet, and many others which can be seen here.
In addition, our research has continually appeared in media published by universities, associations, major technology and cybersecurity vendors, government leaders, associations, keynote speeches, and industry events.
ASK THE CISO
We kicked off our "Ask The CISO" series of podcast video interviews with Fortune 500 and Global 2000 CISOs (chief information security officers) in Q4 2018. To date, we've interviewed top CISOs and CSOs from Xerox, Aetna / CVSHealth, Northwell Health, U.S. Bancorp., and IBM. The first 25 interviews are sponsored by Fortinet, one of the four largest cybersecurity companies globally. In December 2018, Cybercrime Magazine's first annual CISO Convene at 1 World Trade Center in New York City, also sponsored by Fortinet, was attended by an impressive lineup of top security leaders and industry experts.
Our media coverage of CISOs over the past year has laid the groundwork for an exciting lineup of new CISO focused media in 2019.
---
---
CYBERCRIME REPORT
Cybercrime damages are predicted to cost the world $6 trillion annually by 2021, up from $3 trillion in 2015, according to the 2019 Official Annual Cybercrime Report. The third annual edition of our widely read and cited report, sponsored by Herjavec Group, was released in December 2018. A story in Forbes quotes our latest report and notes that this is exponentially more than the $306 billion of damage inflicted from natural disasters in 2017.
Our prediction on the economic impact of cybercrime has held steady since our first Cybercrime Report in 2016, and a subsequent Report in 2017.
The latest report predicts that the total amount of data stored in the cloud – which includes public clouds operated by vendors and social media companies (think AWS, Twitter, Facebook, etc.), government owned clouds that are accessible to citizens and businesses, and private clouds owned by mid-to-large-sized corporations – will be 100X greater in 2021 than it is today.
CATCH ME IF YOU CAN
In Q4 2018 we filmed a podcast video interview with Frank W. Abagnale, an FBI consultant for over 40 years and one of the world's most respected authorities on forgery, embezzlement, and secure documents. Abagnale was the inspiration for Steven Spielberg's 2002 film, Catch Me If You Can, starring Leonardo DiCaprio as Abagnale and Tom Hanks as the FBI agent fast on his heels.
"Up until now it's just a financial crime for the purpose of stealing money – or stealing data that is money – but we have the ability now to turn someone's pacemaker off," says Abagnale.
Our first two celebrity podcast video interviews on cybercrime and cybersecurity were with Robert Herjavec, a Shark on ABC TV's Shark Tank, and CEO of his $300 million namesake firm Herjavec Group. We are planning more of these high-profile interviews for 2019.
CYBERSECURITY PERSON OF THE YEAR
Sylvia Acevedo, Girl Scouts Of The USA (GSUSA) CEO, was named the 2018 Cybersecurity Person Of The Year by Cybersecurity Ventures.
Acevedo, a lifelong Girl Scout, STEM champ, and advocate for girls and youth education, visited our studios for a podcast interview and to accept the award in Q4 2018.
Sylvia Acevedo is a catalyst for the most important initiative we've witnessed in the cybersecurity industry over the past year. She has a vision and passion for teaching STEM and cybersecurity skills to a huge corps of young girls, many of whom will become our world's future cyber-fighters.
– Steve Morgan is founder and Editor-in-Chief at Cybersecurity Ventures.
Go here to read all of my blogs and articles covering cybersecurity. Go here to send me story tips, feedback and suggestions.