Magda Chelly, Ph.D, CISSP PHOTO: Cybercrime Magazine.
16 Apr

Magda Chelly, Ph.D., CISSP, Joins Cybercrime Magazine Expert Network in Singapore
Asia-Pac entrepreneur and experienced CISO is the newest regional guest host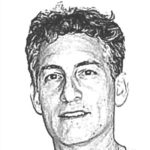 Northport, N.Y. — Apr. 16, 2019
Magda Lilia Chelly, Ph.D., CISSP, is the managing director of Responsible Cyber Pte. by day, and a self-described cyberfeminist hacker by night. She is the newest member of the Cybercrime Magazine Expert Network, a global group of media commentators from across the globe.
The cybersecurity community knows Magda as an expert keynote speaker, presenter, moderator, and researcher. She has advised multinational corporations as both CISO and consultant, in the Asia-Pac region.
Magda informs that a common assumption amongst large global corporations is that the cybersecurity problem is consistent across regions. The reality, she says, is that the overall cyber threat in any location has a lot to do with the local legislation, culture, general security awareness, and other factors.
---
---
Cybercrime Magazine readers can expect to see Magda reporting for us at several cybersecurity conferences over the next year, including the RSA Conference 2019 Asia-Pac & Japan at the Marina Bay Sands in Singapore on July 16-18.
Our new Expert Network provides unique insights and commentary, plus interviews at industry conferences, from some of the brightest minds in the cybersecurity field.
Scott Schober, chief media commentator for Cybersecurity Ventures, author of the popular book "Hacked Again," and CEO of Berkeley Varitronics, lists Magda as one of the top 25 cybersecurity experts to follow on social media in 2019. "Magda is an inspiration to both men and women who are thinking of getting into the exciting world of cyber," says Scott.
Stay tuned for more from Magda!
– Steve Morgan is founder and Editor-in-Chief at Cybersecurity Ventures.
Go here to read all of my blogs and articles covering cybersecurity. Go here to send me story tips, feedback and suggestions.