Stu Sjouwerman, KnowBe4. PHOTO: Cybercrime Magazine.
13 Nov

KnowBe4 Named Cybersecurity Company Of The Decade, 2010-2020

Posted at 16:42h

in

Blogs
From zero to unicorn in ten years Press Release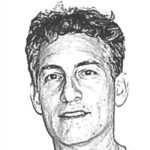 – Steve Morgan, Editor-in-Chief

Sausalito, Calif. – Nov. 13, 2020
In 2010, Stu Sjouwerman, a veteran IT industry entrepreneur, came up with an idea for a new company. In 2020 his venture, KnowBe4, was valued at $1 billion.
Here are some milestones in KnowBe4's history:
2011. A year after starting up the business, a provider of internet-based security awareness training, Sjouwerman met Kevin Mitnick, who is widely known as "The World's Most Famous Hacker." "I can own 100 percent of a muffin or I can own 50 percent of a really large pie, so what am I going to do?" Sjouwerman asked himself. He went for the pie. "I gave him (Mitnick) half the company for his 30 years of hacking experience. The rest is history."
2012. Mitnick was crowned KnowBe4's chief hacking officer to go along with his namesake "Kevin Mitnick Security Awareness Training" brand. By the end of 2012, employees at more than 200 enterprises were watching videos starring the iconic hacker.
2013. Sjouwerman toiled away quietly early each morning as chief editor for KnowBe4's "CyberheistNews" and by 2013 it amassed 140,000 subscribers, a popular read on the niche top of social engineering and training employees to be cyber safe.
2014. KnowBe4 showed up on the Gartner Magic Quadrant for Security Awareness Computer-Based Training in 2014 — and the entire cybersecurity community took notice.
2015. KnowBe4 became the world's most popular integrated Security Awareness Training and Simulated Phishing platform in 2015, with more than 1,000 enterprise customers using it to school their employees on cybersecurity.
2016. KnowBe4 raised $8 million in venture capital in 2016, and they debuted at number 139 on the Inc. 500 list of fastest-growing companies in America.
2017. A UK subsidiary, KnowBe4 UK, Ltd., was launched in 2017 and Gartner positioned KnowBe4 as a Leader in the Magic Quadrant for Security Awareness Computer-Based Training.
2018. Inc. 500 lists KnowBe4 for the third time in 2018, now at number 96, and the company is also named to Fortune's 100 Best Workplaces for Millennials.
2019. KnowBe4 raised $300 million in a round led by KKR in 2019 which valued the business at $1 billion. The company is featured in a documentary — "KnowBe4: The Making Of A Unicorn" — a cybersecurity story told by Sjouwerman, Mitnick, early employees, and investors.
2020. For the fifth time in a row, KnowBe4 makes it onto the Inc. 500 list. The company celebrates 10 years and 1,000 employees by planting 10,000 trees worldwide.
What did we leave out? More than 35,000 customers. Hundreds of millions in revenues in 2019 and again in 2020. Global expansion throughout Europe and Asia-Pac. Raving fans. And truly, a CEO and company that knows how to enjoy itself.
"Being named Cybersecurity Company of the Decade is a remarkable accomplishment that we are extremely pleased to receive," says Sjouwerman. "At KnowBe4, we strive to provide the absolute best products and service, and obtaining this type of recognition is a reflection of the hard work that we put into our organization every day."
To learn the whole story about KnowBe4, watch the documentary and read their timeline.
Congratulations KnowBe4. You deserve to be called "Cybersecurity Company of the Decade."
---
---
The editors at Cybercrime Magazine selected KnowBe4 as "Cybersecurity Company of the Decade" for their remarkable year-over-year growth, the vexing problems they help solve, recognition as a best place to work, number of customers added each year, its technology platform and vision, analyst coverage, industry awards, feedback from CISOs and security practitioners, a strong channel program, and an outstanding marketing and communications strategy.
– Steve Morgan is founder and Editor-in-Chief at Cybersecurity Ventures.
Go here to read all of my blogs and articles covering cybersecurity. Go here to send me story tips, feedback and suggestions.