Cybersecurity Calendar. PHOTO: Cybercrime Magazine.
13 May

June 2020 Cybersecurity Calendar

Posted at 09:58h

in

Blogs
New! 2020 FutureCon Virtual Cybersecurity Events Get Info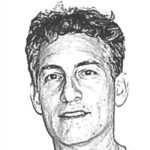 – Steve Morgan, Editor-in-Chief
Sausalito, Calif. – May 11, 2020
The COVID-19 pandemic has wiped out the cybersecurity conference schedule for event producers through at least the beginning of summer. Our editors are on standby for the latest news on venues and dates. Meanwhile, the editors at Cybercrime Magazine have compiled a lineup of 10 exciting and informative virtual events taking place in June.
Cybercrime remains one of the most pressing issues today. Thankfully, cybersecurity experts around the globe are working to fight black hat hackers and digital thieves, and you can learn from them. No matter where you are, you'll be able to find an online event worthy of your time in June.
The Cisco Live 2020 digital event will gather the best and the brightest IT heroes to imagine these possibilities. Join us for free — from your home. Featured speakers include Chuck Robbins, chairman and CEO; Todd Nightingale, senior vice president and general manager, Enterprise Networking and Cloud; and senior vice president, Gee Rittenhouse, general manager, Security Business Group; and others.
2. FutureCon Virtual Cybersecurity Conference – Jun. 2-4
FutureCon Events brings high-level Cyber Security Training discovering cutting-edge security approaches, managing risk in the ever-changing threat of the cybersecurity workforce. LIVE keynote speaker: Michael Smith, vice president & chief information officer, American Academy of Family Physicians (AAFP)
3. SANS Webcast: How Are Remote Workers Working? – Jun. 4
Remote work has quickly become the "new normal" with the COVID-19 pandemic. Organizations have been forced to rethink how they will get work done with their employees mandated to stay home. How are organizations handling working from home? How well were companies prepared for remote work? How have technological needs changed with this shift? How are teams communicating? How are devices and communications being secured?
4. TechExpo Top Secret Virtual Polygraph-Only Hiring Event – Jun. 9
A CI, Lifestyle or Full-Scope Polygraph is REQUIRED to Register. Our professional hiring events have benefited nearly a million attendees since 1993. We look forward to helping you advance your career and saving you time in your job search by providing you the opportunity to meet virtually with the nation's leading companies.
5. Cyber Security In The Age Of Coronavirus – Jun. 9
World's first virtual conference dedicated to cyber & technology risk leaders on information security transformation in the COVID-19 era. As COVID-19 brings about scaled remote and digital ways of working, information security teams can no longer rely on existing practices and capabilities to be effective against the new threats and risks that permeate into their environments.
---
Cybercrime TV: RSA Conference 2020
Watch the highlight reel from this year's mega cybersecurity event.
---
6. 2020 ICS Cyber Security Conference | Singapore – Jun. 16-18
The Central ICS/SCADA Cyber Security Event of the Year for the APAC Region! Multi-track conference sessions and training & workshops for control systems engineers and IT and OT security professionals to connect on SCADA, DCS, PLC, IIoT, smart city, and field controller cyber security.
7. InfosecWorld 2020 DIGITAL – Jun. 22-24
InfoSec World 2020 is going virtual! We're excited to announce the debut of InfoSec World 2020 DIGITAL, the largest and most comprehensive virtual cybersecurity event to date. Join us as we deliver the in-depth content created by our leadership board and expert speaker line-up directly to your desktop.
8. Fransec Virtual Conference – Jun. 24-25
French Virtual IT Security Conference. Securing France from cyber threats. Uniting cyber security leaders from across the country to exchange in-depth knowledge and expertise towards safeguarding the nation's core industries. This includes major stakeholders from the Banking & Finance, Energy, FMCG, Agriculture, Healthcare, Manufacturing, Transport industries, and more.
9. Threat Intelligence Summit – Jun. 25
SecurityWeek's Threat Intelligence Summit is a virtual conference that will allow attendees from around the world to immerse themselves in a virtual world to explore and discuss the latest trends and insights on cyber threat intelligence (CTI).
10. CS4CA World 2020 – Jun. 30
Cyber Security For Critical Assets | World. CS4CA World will take place virtually as a unique large-scale event to keep the global critical asset community connected across the globe. As a worldwide 24-hour event, it will follow the sun by starting with speakers from the APAC region through to MENA, Europe, LatAm, finishing in North America. This unique format allows sponsors, speakers, and attendees to engage & connect with peers through a wide range of interactive content & networking formats much like a physical event.
Stay tuned for our next calendar of physical events coming this summer.
Cybersecurity Calendar Archives
– Steve Morgan is founder and Editor-in-Chief at Cybersecurity Ventures.
Go here to read all of my blogs and articles covering cybersecurity. Go here to send me story tips, feedback and suggestions.