Cybersecurity in India. PHOTO: Cybercrime Magazine.
14 Apr

India Will Need To Fill One Million Cybersecurity Jobs By 2020?

Posted at 09:21h

in

Blogs
The state of cybersecurity in the world's second largest internet connected country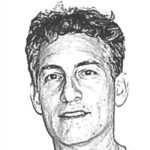 – Steve Morgan, Editor-in-Chief
Sausalito, Calif. – Apr. 14, 2020
The Indian cybersecurity market is going through a major growth spurt. But exactly how much isn't quite clear.
More users going online means more cybercrime. And more cybercrime drives the need for more cybersecurity products and services. Add it all up and India will need to fill a whopping one million cybersecurity jobs by 2020. Or will they?
In January 2020, India touched a milestone by becoming the second largest internet user base in the world with 560 million internet users. According to a report by NITI Aayog, a think tank policy of the Indian government, internet users are forecasted to reach nearly 730 million users across the country. The report also revealed that India is expected to have 175 million online consumers with 70 percent of e-commerce transactions taking place via mobile.
We all know that the internet is no safe haven from cybercriminals. Today, cybercrime damages are estimated to cost the world $6 trillion annually by 2021, a significant increase from $3 trillion in 2015.
Mix the fast growing base of internet users in India with phishing, malware, social engineering, insider threats, and trojans — the most common cyberattacks in India — then throw in the cybersecurity worker shortage and you've got a recipe for digital disaster.
---
---
While the cybersecurity segment in India has been lagging behind other countries, it's expected to climb over the next few years. The cybersecurity market in India is forecasted to exceed $3 billion USD by 2022, at a compound annual growth rate (CAGR) of 15.6 percent, according to a report by Data Security Council of India (DSCI).
However, the Indian cybersecurity market will still just be a blip on the radar screen for global cybersecurity spending, which is predicted to exceed $1 trillion cumulatively from 2017 to 2021. The global cybersecurity market was worth $3.5 billion in 2004 — and in 2017 Cybersecurity Ventures estimated it to be worth more than $120 billion. Over the course of 13 years, the cybersecurity market grew by approximately 35X.
There is tremendous headroom for India in the cybersecurity space, and we do not believe that the DSCI figures (fully) take cybersecurity outsourcing into account — specifically, software engineering, a discipline that India excels in.
The National Association of Software and Services Companies (NASSCOM) says the consistent growth in cybercrimes and rapidly increasing demand in the Indian cybersecurity segment will require 1 million cybersecurity professionals by 2020.
We'll need to do some digging to figure out where that demand lies. At present, it doesn't appear that India could support that many roles for cyber protecting its citizens, businesses, and government. We speculate that the country is looking to seize the opportunity for outsourcing engineering services from U.S. and European software developers in the cybersecurity space. Additionally, the Indian talent base could be extended to foreign managed security service providers. Finally, we need to look at U.S. companies setting up shop in India in order to recruit a new corps of cyber engineers.
There's also the possibility that DSCI's spending projections drastically underestimate India's cybersecurity market potential over the next two years. If so, then that may also justify a larger slice of the one million cybersecurity jobs.
Filling however many new positions it takes to reach a million in India won't be easy given that the global worker shortage will result in 3.5 million unfilled cybersecurity jobs by 2021, up from one million in 2014. The whole world is scrambling and competing for cyber talent.
Cybersecurity Ventures will be doing some analysis and number crunching on the cybersecurity market in India to try and make sense of it all for you. Stay tuned!
– Steve Morgan is founder and Editor-in-Chief at Cybersecurity Ventures.
Go here to read all of my blogs and articles covering cybersecurity. Go here to send me story tips, feedback and suggestions.
– Aarushi Singh, a Cybercrime Magazine contributor based in Pune, Maharashtra, India, contributed to this story.