ICS / IIoT Security Blog
FROM THE EDITORS AT CYBERSECURITY VENTURES
Q1 2018
Applied Risk is the official sponsor of the ICS / IIoT Blog.
FIRST EDITION
10 emerging ICS and IIoT cybersecurity companies to watch
Keep an eye on these companies in the growing Industrial Control Systems (ICS) and Industrial Internet-of-Things (IIoT) security market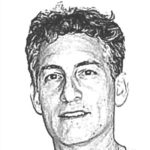 – Steve Morgan
Sausalito, Calif. – Jan. 30, 2018
This story was originally published on CSO.
The cybersecurity market has spawned a cottage industry of new industrial control systems (ICS) and industrial Internet of Things (IIoT) companies over the past few years.
These pure-plays focus primarily or exclusively on cyber-defending power grids, nuclear power plants, Supervisory Control and Data Acquisition (SCADA) systems, operational technology (OT) infrastructures, and industries covering chemicals, manufacturing, oil and gas, pharmaceuticals, power, and utilities.
The Cybersecurity Business Report presents a short list of 10 hot and emerging OT security vendors and solution providers. They bring cutting-edge technologies, and they're gaining attention as the next-generation security companies focused on the industrial side of "Things."

How secure are your embedded devices? Applied Risk offers a variety of solutions: https://t.co/OxL9BT1RmY #IIoT #OT #IoT pic.twitter.com/VKZoyRlRIe

— Applied Risk (@AppliedRisk) January 19, 2018

10 IIoT and ICS cybersecurity companies:
Applied Risk, Amsterdam
Bayshore Networks, New York
Claroty, New York, NY
Dragos, Washington, D.C.
Indegy, Tel-Aviv, Israel
mPrest, Petach Tikva, Israel
NexDefense, Atlanta
Nozomi Networks, San Francisco
Veracity, Alisa Viejo, Calif.
Waterfall Security, Rosh Ha'ayin, Israel
This short list is by no means the only list. There are dozens of pure-play ICS and IIoT cybersecurity companies worthy of inclusion on a larger list coming later in 2017.
The pure-plays will face stiff competition from a field of large cyber and tech companies and defense contractors with ICS and IIoT security products and services, which includes Airbus, BAE Systems, Cisco, IBM, Intel, Siemens and Symantec.
Cybersecurity Ventures predicts global spending on cybersecurity will exceed $1 trillion cumulatively over the next five years from 2017 to 2021. ICS and IIoT security is expected to make up a larger proportional share of that spending by 2021.
Read the full version of this story at CSO.
Visit SteveOnCyber.com to read all of my blogs and articles covering cybersecurity.
Follow me on Twitter @CybersecuritySF, or connect with me on LinkedIn. Send story tips, feedback and suggestions to me here.

© 2016-2017 Cybersecurity Ventures. All rights reserved. Federal copyright law prohibits unauthorized reproduction of this Report by any means and imposes fines up to $150,000 for violations. Reproduction in whole or in part in any form or medium without expressed written permission of Cybersecurity Ventures is prohibited.