Cybersecurity for Healthcare Organizations. PHOTO: Cybercrime Magazine.
17 Aug

Healthcare Organizations Are Hard Pressed To Solve 2020 Cybersecurity Problems With 2010 Solutions
Forward-thinking cyber fighters can help bridge the gap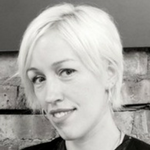 – Georgia Reid

Northport, N.Y. – Oct. 3, 2018
Cybercrime Magazine met with John Gomez, CEO of Sensato Cybersecurity Solutions, to discuss his background in healthcare IT, as well as the latest innovations to keep hospitals and medical devices secure and protected from cyber attacks.
"Sensato is an inch-wide and a mile-deep into cybersecurity around the healthcare industry, hospitals, and medical devices," says Steve Morgan, founder and Editor-In-Chief at Cybersecurity Ventures. "I had the direct opportunity to explore exactly what this company brings concerning vision, mission, employees, expertise, and market execution, and they're an impressive group. There's a lot to be said for 'been there, done that,' and yet there are very few companies in this space which can say that. Sensato can say it."
Sensato is described as "rebels" of cybersecurity. Gomez believes the essence of good and innovative cybersecurity is doing different things, instead of doing the same things and expecting new results. At Sensato, challenging the status quo is how they strive to put a stop to attacks successfully.
Watch the video interview to see Gomez discuss medical device cybersecurity, innovative defensive tactics, and why cybersecurity in this day and age is akin to "The Emperor's New Clothes" fairy tale:
---
---
Gomez started writing software at age 12. After high school, he became a police officer in New Jersey. In the 1990's, he pursued his passion for technology and soon worked for Microsoft, which led to 3 years as CTO at WebMD. With the following seven years spent spearheading Allscripts as President, Gomez clearly understands the inner workings of healthcare IT. Moreover, with an additional seven years as CEO of the product development firm Jgo Labs, LLC, Gomez was prepared to found Sensato in 2014, providing cyber-security, privacy and compliance assessments, guidance and tools to healthcare information technology organizations and vendors.
---
"Year after year (cyber) attackers are more successful than they were the year before. If I look back all the way through the 70's there's never been a year when hackers are not more successful than the year before." – John Gomez, CEO of Sensato Cybersecurity Solutions
---
Gomez says he likes to preach that "you can't underestimate the audacity of a hacker." He doesn't even want to call them hackers – he calls them attackers. He continues, "Attackers are more successful year after year, and yet companies are not as successful as the attackers." Companies will be hard pressed to solve 2020 cybersecurity problems with 2010 solutions, and Sensato is ahead of the game with these two innovative new cybersecurity platforms for healthcare:
MD-COP: In 2018 Sensato launched its latest offering, MD-COP, the Medical Device Cybersecurity Operations Program. Risk assessments, incident response, and taking all the knowledge and tying it all together to build tools to create a unified and holistic approach to cybersecurity.
Senato-Nightingale

:

The average time it takes to detect a breach is over two hundred days. Sensato-Nightingale can detect a breach upon contact, making it an exceptional addition to a robust defense system, alongside firewalls, anti-virus, and other programs that help prevent breaches.
"It's our duty and our honor to stand between good and evil. That's our mission. That's our passion. That's our purpose."
– Georgia Reid
ABOUT SENSATO
Sensato is home to an amazing group of thought leaders and software developers whose talents have contributed to Microsoft, Intel, HR Block, WebMD, Eclipsys, AllScripts, JGo Labs, and a variety of gaming, mobile platforms, e-commerce, healthcare, finance, and cyber-munitions software.