FutureCon Cybersecurity Conferences. PHOTO: Cybercrime Magazine
12 Dec

FutureCon Wraps Up 2019 At Its Nashville Cybersecurity Conference
Local event series concludes with more networking in Tennessee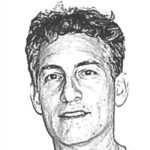 – Steve Morgan, Editor-in-Chief
Northport, N.Y. – Dec. 12, 2019
FutureCon did it again. For the twenty-fourth time this year. The fledgling cybersecurity conference producer took its event on the road.
Nashville, Tenn. was home to FutureCon's final conference for 2019. And once again, there was a great turnout of cybersecurity practitioners and vendors.
The Hotel Preston featured an informative keynote from Torsten George, a cybersecurity evangelist for Centrify, on "The Anatomy of a Hack: Perception vs. Reality" — which covered the most common misconceptions about cyberattacks.
Sponsors ran the gamut from startups to emerging players featured on Cybersecurity Ventures' Hot 150 Cybersecurity Companies To Watch in 2020, which was announced at a FutureCon event earlier this year.
The vendor room featured Kenna Security, a leader in risk-based vulnerability management. In addition to being named to the Hot 150, Kenna Security ranked among the fastest-growing companies in North America on Deloitte's 2019 Technology Fast 500.
@FutureCon #Nashville is in full swing! Chipper Jones is manning the Kenna Security booth, so stop by and say hello 👋 pic.twitter.com/nJW2cZl3gw

— Kenna Security (@KennaSecurity) December 11, 2019
Vighter, a service-disabled veteran-owned company, was on hand to show off their wares at FutureCon Nashville. The company claims that their Trust Lockdown stops 100 percent of ransomware and malware.
The choice between trudging thousands of miles to a major industry event, or a short drive to a local cybersecurity conference isn't a difficult one to make. That's the allure of FutureCon.
We are happy to exhibit at #futurecon in Nashville today. Stop by our table to hear how Trust Lockdown stops 100% of ransomware and malware. pic.twitter.com/EdK1mzoF5A

— Vighter (@vighterLLC) December 11, 2019
Cybercrime Magazine followed all of the FutureCon cybersecurity conferences in 2019. An article covering each one of the local venues can be found here.
2020 promises to be an even more exciting year for FutureCon, with an event calendar featuring 27 local cybersecurity conferences.
The editors at Cybercrime Magazine would like to give a special thanks to FutureCon for sponsoring the book "Women Know Cyber: 100 Fascinating Females Fighting Cybercrime."
Kim Hakim, founder of FutureCon Events, is featured in the book, and she has generously given away 700 copies of Women Know Cyber at her 2019 conferences. The co-authors conducted book signings at the FutureCon Denver and Boston events this year, and we're planning another date in 2020.
Women Know Cyber: 100 Fascinating Females Fighting Cybercrime – Book Signing at @FutureCon2019 #Cybersecurity Conference, Boston, Mass., Oct. 9, 2019. I'll be there with Kim Hakim, U.S. Navy Veteran and founder of FutureCon Events! Register here https://t.co/rMvzSAg8z2 pic.twitter.com/5C7dRX7Hyq

— Steve Morgan (@CybersecuritySF) August 21, 2019
Now's the time to mark your calendar for a FutureCon date. We'll see you there next year!
– Steve Morgan is founder and Editor-in-Chief at Cybersecurity Ventures.
Go here to read all of my blogs and articles covering cybersecurity. Go here to send me story tips, feedback and suggestions.