FutureCon Events. PHOTO: Cybercrime Magazine.
16 May

FutureCon Cybersecurity Conference Takes Off From Space City
Cybersecurity executives, vendors, and practitioners gather in Houston, Texas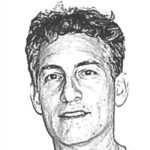 – Steve Morgan, Editor-in-Chief

Northport, N.Y. – May 16, 2019
Cybercrime Magazine covered the first FutureCon cybersecurity conference in Atlanta earlier this year, and it was one of the best regional events we've witnessed.
The most recent FutureCon conference was held this past week at the DoubleTree by Hilton Houston Gateway. The keynote speaker, Damian Taylor, CISO at Landry's, delivered a presentation dubbed "Hiding in Plain Sight: Fileless Attacks and Covert Communication Channels are Increasing Across all Industries." His message was spot on according to numerous cybersecurity experts in attendance.
Taylor, previously CISO at the U.S. Joint Special Operations Command, launched the full day event into orbit with his commentary. "We just spent the good part of an hour plus presenting fileless attacks and covert channels in the malware space," said Taylor, right after his keynote. "Had some good stories to share, some excellent questions from the audience and made some good connections with the attendees here — including information exchange, mentorship opportunities, and vendor staff relationships."
"I will say that I've served in a couple different security roles over time and by far the current one I'm in has been pretty challenging, in the private sector," added Taylor, who also spent 22 years in the U.S. Navy in various roles including Information Dominance Warfare Officer, earlier in his career. "Funding sources are different, priorities are definitely different and the way we implement technologies is a lot different from the testing impact perspective."
Kim Hakim, founder of FutureCon, and a highly respected U.S. Navy veteran turned infosecurity entrepreneur, informed Cybercrime Magazine that the Houston conference was jam-packed with cybersecurity leaders, business executives, and vendors. Hakim has run thousands of conferences in our industry over the past decade, and her impressive network is clearly paying off for everyone that shows up to a FutureCon venue.
The FutureCon App kept all of the attendees updated on the current and future trends in cybersecurity, allowing them to interact with their peers and the world's security leaders in real time, and extending the experience beyond the event. With the app, going to one FutureCon event is like going to all of them.
Next up is Kansas City on May 22 and San Diego on June 5. The cybersecurity conferences will be held in 24 cities throughout 2019.
– Steve Morgan is founder and Editor-in-Chief at Cybersecurity Ventures.
Go here to read all of my blogs and articles covering cybersecurity. Go here to send me story tips, feedback and suggestions.