FutureCon Events. PHOTO: Cybercrime Magazine.
11 Jul

FutureCon Cybersecurity Conference Rolls Into The Motor City
Detroit area information security professionals embrace local event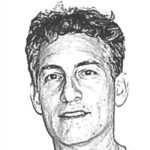 – Steve Morgan, Editor-in-Chief

Sausalito, Calif. – Jul. 11, 2019
Cybercrime Magazine covered the first FutureCon cybersecurity conference in Atlanta earlier this year, and it was one of the best regional events we've witnessed.
The most recent FutureCon conference was held this past week at the Westin Southfield in Detroit, Mich. The keynote speaker, Lisa Plaggemier, chief evangelist at Infosec, delivered a presentation on "Selling Security Sizzle: Training & Awareness Best Practices from a Recovering Marketing Director." Her message was an educational treat for the audience of senior security leaders and cyber experts.
"I think the event has been great because the level of engagement from people here has been fantastic," said Plaggemier. "It's local, and you have a lot of local practitioners who cannot take the time to travel to some of the bigger events, but they're here today and turned out in force. The hallway conversations, the cooler conversations have been really good and really high quality. People are super engaged and it makes for a great event."
The attendees concurred with Plaggemier. "I enjoyed the keynote speaker immensely. I've actually enjoyed the whole conference," said Douglas Lubahn, an experienced cybersecurity consultant and former trooper with the Michigan State Police. "This is my first time at FutureCon, and this conference is put together in a really good format. I was a little curious about it with the shorter intervals, but it has turned out very, very nicely. The keynote was fantastic, there was great engagement and really good speakers."
"Very informative — the topics are real and current and there is a lot of information I have learned (at FutureCon) that I can bring back and put into action," said Russ Ortisi, vice president of IT at AIAG (Automotive Industry Action Group), a not-for-profit association founded by visionaries from the three largest North American automotive manufacturers — Chrysler, Ford, and General Motors.
Kim Hakim, founder of FutureCon, and a highly respected U.S. Navy veteran turned infosecurity entrepreneur, informed Cybercrime Magazine that the Detroit conference was jam packed with cybersecurity leaders, business executives, and vendors. Hakim has run thousands of conferences in our industry over the past decade, and her impressive network is clearly paying off for everyone that shows up to a FutureCon venue.
The FutureCon App kept all the attendees updated on the current and future trends in cybersecurity, allowing them to interact with their peers and the world's security leaders in real-time, and extending the experience beyond the event. With the app, going to one FutureCon event is like going to all of them.
Next up for FutureCon is Denver, Colo. on Jul. 31, and then Columbus, Ohio on Aug. 21. The cybersecurity conferences will be in 24 cities throughout 2019.
– Steve Morgan is founder and Editor-in-Chief at Cybersecurity Ventures.
Go here to read all of my blogs and articles covering cybersecurity. Go here to send me story tips, feedback and suggestions.