FutureCon Events. PHOTO: Cybercrime Magazine.
28 Jan

First Ever FutureCon Event A Day Of Networking And Thought Leadership
CISOs and C-suite executives mingle with cybersecurity companies in Atlanta
– Georgia Reid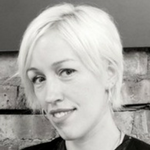 Northport, N.Y. – Jan. 28, 2019
Cybercrime Magazine covered the first FutureCon cybersecurity conference last week, and it was one of the best regional events we've witnessed.
Trade shows and conferences can be a significant expense for any exhibiting company, involving months of preparation, booth designing, and marketing efforts. They can also eat up a week of time outside of the office for staff, involving working long days and nights and much travel time and expense. However, they are also great places to network and get sales leads with valuable contacts, making them an indispensable part of any sales and marketing plan.
FutureCon Atlanta, which took place last week on Jan. 16, 2019, was a different kind of conference. At larger events, which can attract thousands of people, people may only end up meeting or networking with a handful of contacts anyway. However, when you have a smaller, regional conference like FutureCon, you will be able to meet 180 C-Suite executives and only miss one day at the office. For smaller companies and also established brands alike, it's worthwhile to participate.
The Cybercrime Magazine team attended the conference — which also happens to be the inaugural FutureCon event — to see for ourselves what took place. The first thing that stood out was how easy it was to navigate the day's proceedings. FutureCon has its own app, dedicated to keeping us notified of the schedule of speakers and panelists. The format of the event — seminars followed by 20-minute coffee breaks, with a plated lunch for attendees halfway through the day — allowed attendees and sponsors to connect and network in a comfortable setting.
FutureCon also did a great job providing a day of insight, learning, and networking by combining an exhibit hall with high-level thought leadership seminars. It's in this spirit that we must work together to continue to combat cybercrime and the future, fighting for the best in cybersecurity. The conference is headed by Kim Hakim, the CEO and founder. With over 20 years in the industry, Kim has the expertise, connections, and vision to deliver a world-class event series designed for both education and networking.
---
---
Keynote speaker Phil Agcaoili, SVP of Product and Security at Elavon, said this about the event: "FutureCon was a breath of fresh air. I walked into a full house and did my thing. The organizers were very professional, the conference stayed on time, the topics and speakers were excellent, and the staff addressed requests promptly. To sum up FutureCon in one word, I would use 'smooth.'" Agcaoili's talk was called "Cyber Canaries Get Out of the Mine."
We were able to sit in on several seminars. Attendees were very engaged with the presentations. The seminar room was filled all day, and the conversations were lively.
All of the seminars left attendees with takeaways to improve and change their current approach to tackling cybersecurity. The individual speakers shared a unique perspective to truly influence and educate attendees, to guide them to success in their fields. Everyone who spoke was very personable and genuine, demonstrating how important it is to come together to collaborate, share, and strategize in this critical field.
For more information about the FutureCon event that will be coming to a town near you, visit https://futureconevents.com/
– Georgia Reid