Cybrary Recruit. PHOTO: Cybercrime Magazine.
09 Mar

Cybersecurity Talent: Buy Vs. Build? Cybrary Lets Recruiters Do Both

Posted at 13:02h

in

Blogs
New offering from the online training provider provides access to 3 million cyber professionals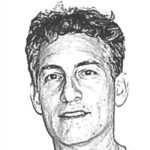 – Steve Morgan, Editor-in-Chief
Sausalito, Calif. – Mar. 9, 2020
When it comes to recruiting cybersecurity professionals — arguably the most daunting challenge in our industry — who says you can't have it both ways? Buying AND building talent, that is.
Cybersecurity Ventures predicts that there will be 3.5 million unfilled cybersecurity jobs by 2021, up from 1 million positions in 2014.
CIOs, CISOs, and hiring managers are plagued by a shortage of experienced candidates to choose from. By default, most organizations will build up their cyber defenses internally — by cross-training IT workers and upskilling entry-level security professionals.
The tipping point, towards buying cybersecurity people, inevitably comes in the wake of a cyber intrusion or breach resulting from a lack of cyber defenders. Think of a basketball team with only four players on the court — trying to stop a high powered offense.
Cybercrime Magazine ventured out to the RSA Conference USA 2020 in San Francisco recently, where we visited the Cybrary exhibit booth. It was manned by a group that included CEO and co-founder, Ralph P. Sita, Jr., CPA, and chief product officer, Trevor Halstead.
---
---
Scott Schober, our host and chief security officer, asked Cybrary what they were showcasing at the mega event. "Cybrary Recruit is for companies that want to buy talent, and dip into our pool of three million cyber professionals," said Halstead. The new solution comes in response to Cybrary's customers — IT managers and security leaders — who are grappling with the cybersecurity skills gap on their teams.
Cybrary, founded in 2015 and based out of College Park, Md., is known as a leading provider of online cybersecurity training and certification. The company has more than two million users, and claims that 96 percent of Fortune 1000 corporations are learning on its platform. The pivot to include candidate development is intriguing, although there are unanswered questions after reading through the Cybrary website.
For now, Cybrary alludes to the possibilities for employers — "Recruit technically vetted cybersecurity and IT professionals, with confidence."
The premise is that hundreds of thousands, and potentially millions, of IT professionals with cybersecurity experience, who are registered on the Cybrary platform, will be fair game for hiring companies.
What's most interesting about Cybrary's recruiting play is that registered users on their site use the platform for skills assessment. So theoretically a hiring manager would be able to view candidates based on their cybersecurity proficiency by technical discipline.
Cybrary is on the move in more ways than one. The fledgling company's future offices will sit on the top floor of a new building in College Park, occupying about 27,000 square feet, said Ralph Sita, the company's co-founder and president. The current headcount is expected to grow from 70 people now to more than 100 by year-end.
ClearanceJobs, the largest security-cleared career network specializing in defense and intelligence jobs for professionals with security clearance, recently ranked Cybrary as one of the five best cybersecurity training sites. It will be interesting to see if they emerge as one of the best cybersecurity recruiting sites as well over the next year.
– Steve Morgan is founder and Editor-in-Chief at Cybersecurity Ventures.
Go here to read all of my blogs and articles covering cybersecurity. Go here to send me story tips, feedback and suggestions.