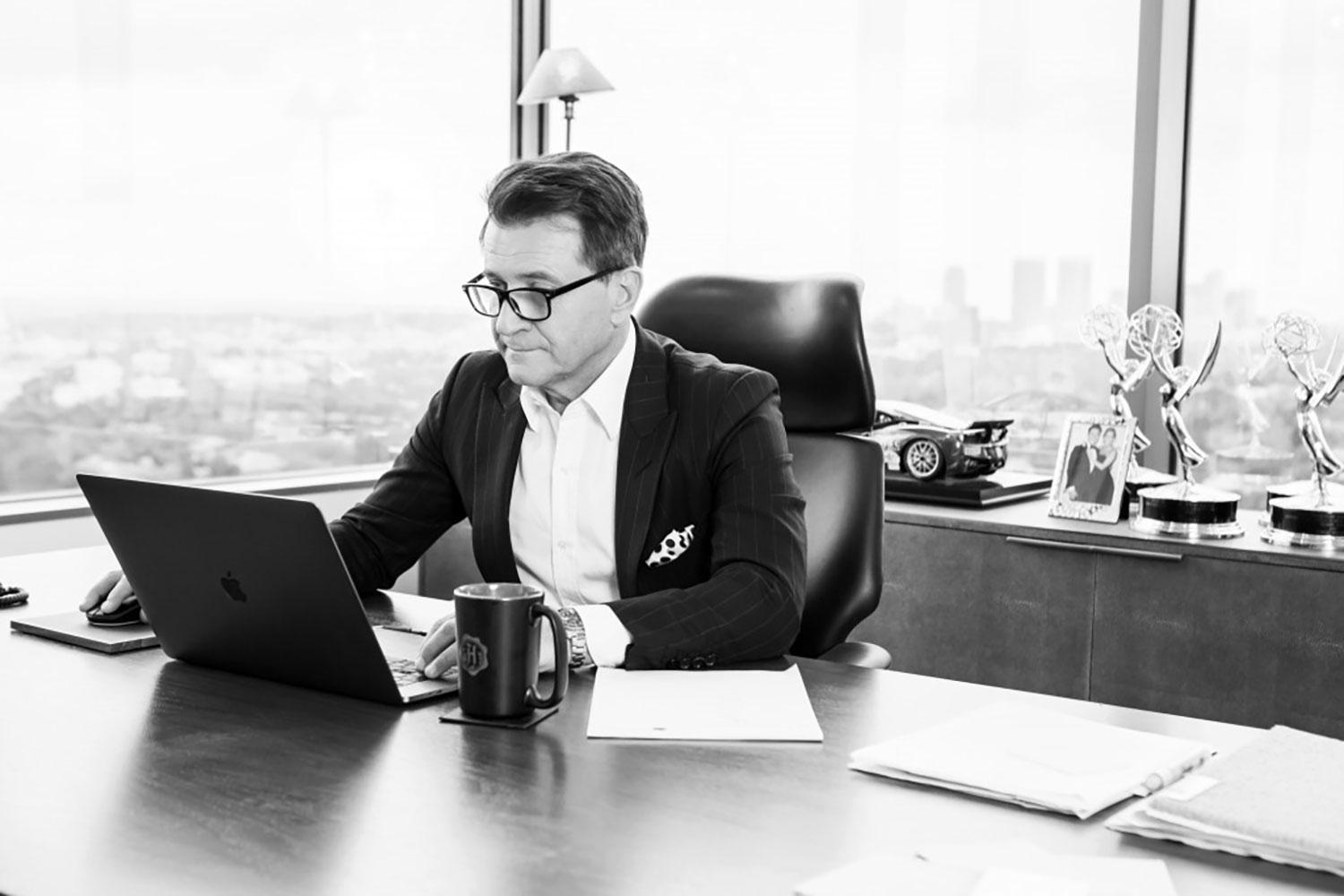 Cybersecurity CEO Robert Herjavec. PHOTO: Cybercrime Magazine.
09 Jan

Cybersecurity CEO: Top Conversations For The C-Suite in 2019
In 2019, it's time to drive more business value from your cybersecurity investments
Los Angeles, Calif. – Jan. 14, 2019
Welcome to 2019!
Over the last year, Herjavec Group's message to the C-Suite has been simple: it's time to get back to basics. With our 2018 Cybersecurity Conversations report, we highlighted the key conversations executives should be having in order to double down on compliance, cyber hygiene, and the elements of a proactive cyber defense strategy.
These conversations remain integral facets to any security program and should be agenda topics in every boardroom globally – but I challenged the team to take it a step further this year for our 2019 Cyber Conversations Report.
We all know the latest stats:
Only 28% of businesses deploying IoT technology consider their security strategy as "very important"(Trustwave)
Cybercrime will cost the world in excess of $6 trillion annually by 2021 (Cybersecurity Ventures)
Worldwide spending on information security products and services will reach more than $124 billion USD in 2019 (Gartner)
The average cost of a cyber attack is $5 million, which includes $1.25 million for system downtime (Ponemon)
---
---
It's easy to get caught up in the numbers but what it comes down to is MORE. More connectivity. More points of vulnerability. More attacks. More risk. In turn, you and your teams are expected to be better. To step up to the challenge – to know more, to do more, to advance…
We can't simply cover the basics and leave it at that (don't get me wrong, you always have to cover the fundamentals). In 2019, we must mature. We have to refine our approach to cybersecurity and expect more – more protection, detection, analysis, performance. More Value.
As you meet with your executive teams and present to the board, here are the cybersecurity conversations Herjavec Group recommends having around this year's important theme:
Refining Security Using Threat Management
Inspiring Greater Accountability with Improved Security KPIs
Addressing the People Problem
Aligning on Managed Detection and Response vs. Managed Security Services
In this report, members of Herjavec Group's executive team, including Lewie Dunsworth (EVP, Global Security Services), Ira Goldstein (SVP, Corporate Development), and Jerry Nguyen (VP, Threat Management), dive into each of the four conversations to highlight relevant trends, emerging insights and Herjavec Group's recommendations. As you read through each section, we've included questions to ask yourself and your teams.
Keep your focus this year. Expect more – from your teams, your partners and your organizational commitment to prioritizing cybersecurity. Here's to a (cyber) safe 2019!
Download the 2019 Cybersecurity Conversations Report from Herjavec Group.
To Your Success,
– Robert Herjavec, founder and CEO at Herjavec Group, and a Shark on ABC's Shark Tank, provides insights to C-Suite Executives in his Official Blog at Cybercrime Magazine. Herjavec Group is a Managed Security Services Provider with offices and SOCs (Security Operations Centers) globally.