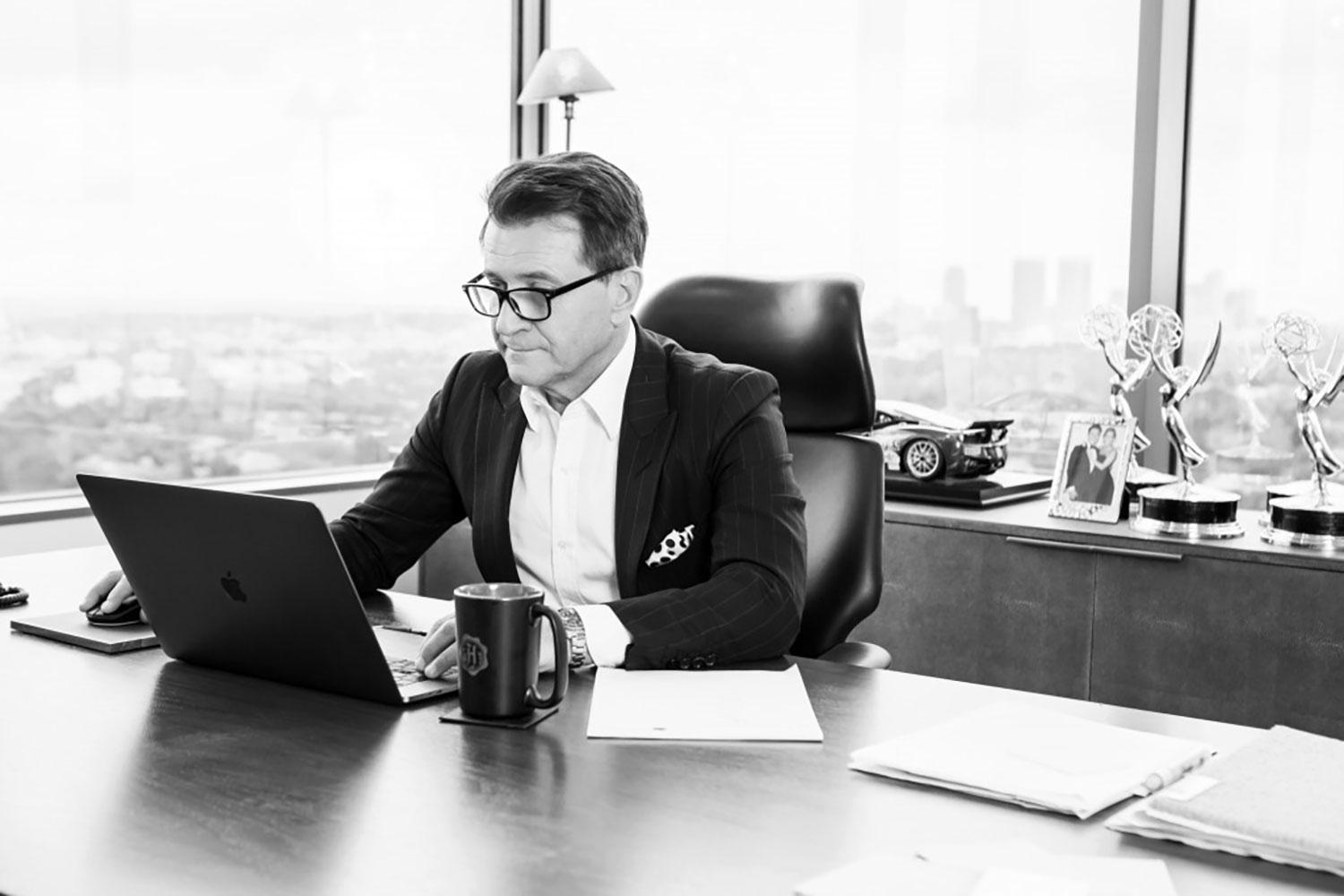 Cybersecurity CEO Robert Herjavec. PHOTO: Cybercrime Magazine.
16 Sep

Cybersecurity CEO: Healthcare Sector Invests In Ransomware Defense
Healthcare institutions to increase their spend on cybersecurity through 2025
Los Angeles, Calif. – Sep. 16, 2020
It shouldn't be surprising to hear that the healthcare industry is suffering from a variety of cyber ailments. The biggest perpetrator? Ransomware.
CISOs and security teams are being pulled in many directions during the COVID-19 pandemic — especially in securing the remote workforce. But you can't get distracted from the fastest growing type of cybercrime.
Ransomware damage costs will grow 57X from 2015 to 2021, according to a report from Cybersecurity Ventures. During that same time frame, attacks on hospitals are expected to quadruple.
In fact — the former FBI supervisory agent and cybersecurity expert Scott Augenbaum says healthcare suffers 2-3X more cyberattacks than financial services, which is often thought of as the most hacked vertical. One of the problems, Augenbaum explains, is that healthcare companies are preoccupied with meeting HIPAA and OSHA audits. There is no doubt that these issues are important, but it's also a catch-22. While they do address concerns like patient privacy, they aren't focused on the bigger ransomware threat.
---
Herjavec Group Helps with Phishing Scams
Protecting Sharp Healthcare, San Diego's largest healthcare provider
---
It's been frustrating to see that despite the massive bullseye on healthcare, it's incredibly hard for CISOs to fight for the appropriate budget needed to fight cybercrime, especially in the past decade.
That said, it was encouraging to see an optimistic forecast from Cybersecurity Ventures — which predicts the global healthcare cybersecurity market will grow by 15 percent year over year over the next five years, and reach $125 billion cumulatively over a five-year period from 2020 to 2025.
If you ask me, the healthcare industry has to strike a balance between regulatory and compliance directives (which are of course very important) and defending against the sophisticated ransomware attacks aimed at hospitals and medical providers.
Ransomware attacks, including those targeting hospitals, are a global issue. As frequently as they hit the U.S., they are infecting healthcare providers in all corners of the world. Just last week hospitals in Thailand were victimized by hackers who held their computer systems and data ransom, demanding payment to restore information.
As security professionals, we must realize that there is simply too much at stake anytime a hospital or any other healthcare institution is targeted by cyber criminals. When an attack happens, it's not just patient data — but rather a patient's life that hangs in the balance.
Healthcare CISOs and their security teams need to be set up for success from the very beginning, and avoid bandaid solutions when a cyber attack occurs.
To the healthcare C-Suite, I'll now pass the question off to you — what are you doing today to make sure your security team is set up for success against tomorrow's cyber attacks?
To Your Success,
– Robert Herjavec, founder and CEO at Herjavec Group, and a Shark on ABC's Shark Tank, provides insights to C-Suite Executives in his Official Blog at Cybercrime Magazine. Herjavec Group is a Managed Security Services Provider with offices and SOCs (Security Operations Centers) globally.