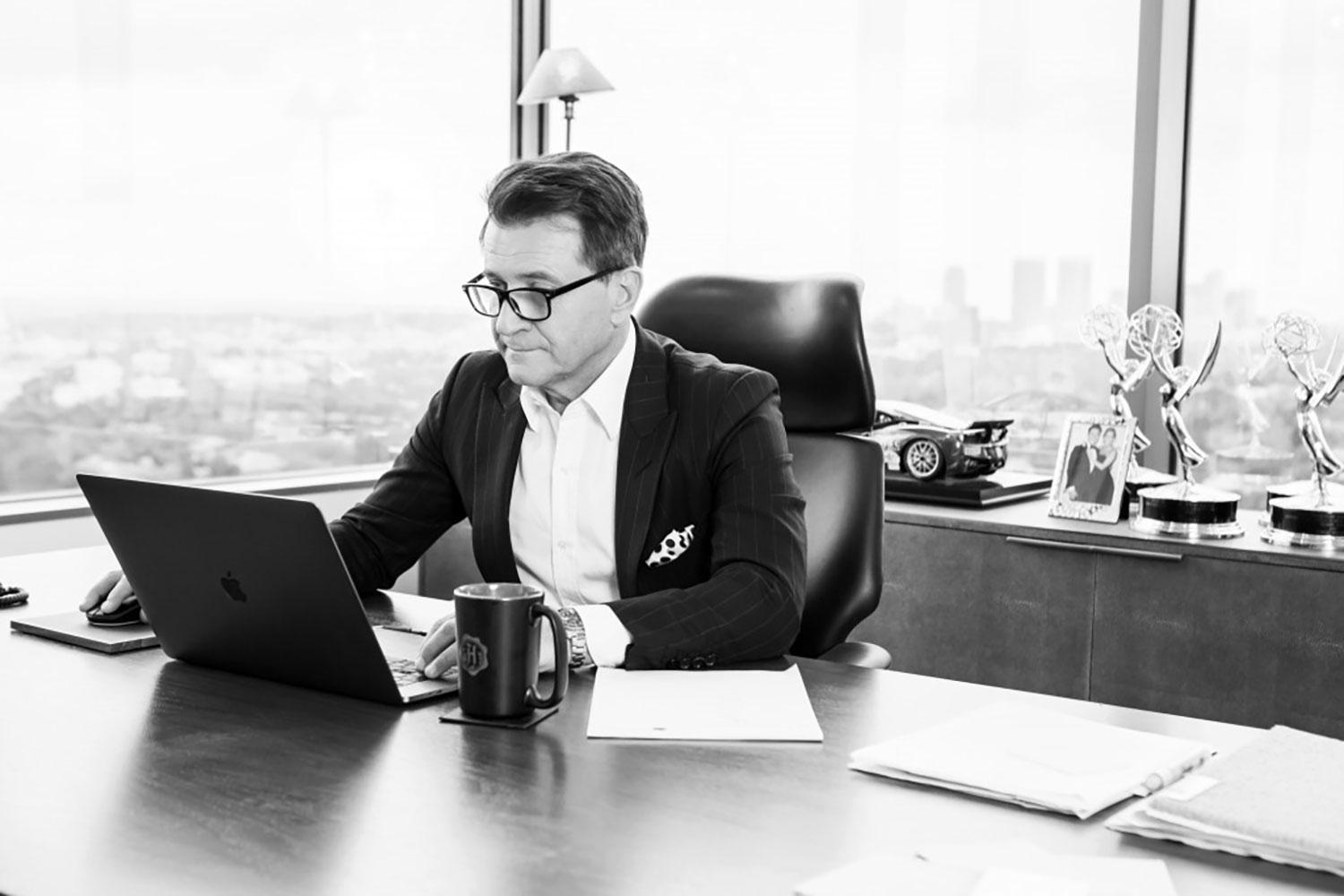 Cybersecurity CEO Robert Herjavec. PHOTO: Cybercrime Magazine.
18 Nov

Cybersecurity CEO: 5 Cybersecurity Employment Figures That Every CISO Should Know
Recruiting and retaining people will remain the biggest challenge for cyber business leaders over the next five years
Los Angeles, Calif. – Nov. 18, 2019
"There will be 3.5 million unfilled cybersecurity jobs globally by 2021" according to the Official Annual Cybersecurity Jobs Report that my firm, Herjavec Group, sponsors. We are involved with the report because nothing is more important to our field than having a sufficient corps of cyber defenders to combat cybercrime, which has reached epidemic proportions.
This alarming statistic around open positions in our industry is up 3.5X from 2014 when there were one million openings. The report data has echoed throughout the world's largest media outlets over the past two and a half years. Various associations and vendors have modified their own forecasts around the labor shortage to arrive at figures that Cybersecurity Ventures was able to predict early on.
Governments, universities, analysts, and industry experts have corroborated the employment data as well. If there's one thing we can all agree on — it's that we're in the midst of a severe cybersecurity worker shortage. There's power in unity and we're all behind the same numbers — which has sparked extensive discussion around how to solve the problem.
The Official Annual Cybersecurity Jobs Report contains more than 60 facts, figures, predictions and statistics. It's a lot of valuable information to process — and it can take some time to read through and fully comprehend. But let me simplify it for you. There are 5 cybersecurity employment figures that every CISO should know — in my opinion. Check them out below and be sure to share the figures with your HR team, and executive peers.
---
---
5 Cybersecurity Employment Statistics
1. Cybersecurity Ventures predicts there will be 3.5 million unfilled cybersecurity jobs globally by 2021, up from one million openings in 2014. You've heard it before, and I'm saying it again. And trust me when I say that you can't hear it enough. Recruiting and retaining experienced cybersecurity professionals is the biggest challenge we will all face in 2019, and I expect that to be true for the next five years.
2. The cybersecurity unemployment rate is zero percent, where it's been for the past eight years. This is an incredible figure that should help motivate the youth of today to pursue a career in cyber. But, don't forget, some of your cyber staff are job seekers too. And it's up to you to retain them! Organizations of all types, including vendors, and of course headhunters, are tugging at cybersecurity people — including yours. What are you doing to ensure your top performers are motivated and excited about the environment you're providing?
3. Cybersecurity Ventures forecasts that 100 percent of large corporations (Fortune 500, Global 2000) globally will have a CISO or equivalent position by 2021 (up from 70 percent in 2018), although many of them will be unfilled due to a lack of experienced candidates. Let me emphasize — many of them will be unfilled! The CISO position hasn't been around long enough to have a big enough pool of candidates to fill all of the openings. If you're a CISO reading this — what is your succession plan? Do you have a deputy CISO or someone else waiting in the wings, being groomed for the possibility of your next step? And if you're another member of the C-Suite, how is your organization planning for this critical role?
4. Jobs requesting public cloud security skills remain open 79 days on average — longer than almost any other IT skills, according to Cyber Seek. Not to beat a dead horse, but you should always be recruiting. There's a massive shift to the cloud, and demand for people with cloud security skills. If you're thinking about new hires in this area for mid-2020 or beyond, then you should be aggressively recruiting for them today.
5. Cybersecurity Ventures predicts that women will represent 20 percent of the global cybersecurity workforce by the end of 2019. This recalculates a 6-year old figure based on a limited survey that concluded women held just 11 percent of cybersecurity positions. Research firm Forrester predicts that the number of women CISOs at Fortune 500 companies will rise to 20 percent in 2019, compared with 13 percent in 2017. Women possess 50 percent of the world's brainpower. Do I need to say anything other than — recruit women in cybersecurity, now! Or you'll fall behind.
I believe that the 5 statistics speak for themselves and I hope that they will speak to job seekers.
30 years ago I had no idea a career in cybersecurity was even possible. Today it's the hottest industry to be a part of and the resources are available, at your fingertips, to learn more and engage.
This is an ever-evolving industry, and the demand for incredible talent with varying skills — from coding, to analysis, to hunting to technical expertise in a particular technology discipline, to consultation — it isn't slowing down anytime soon.
So, what are you waiting for?
To Your Success,
– Robert Herjavec, founder and CEO at Herjavec Group, and a Shark on ABC's Shark Tank, provides insights to C-Suite Executives in his Official Blog at Cybercrime Magazine. Herjavec Group is a Managed Security Services Provider with offices and SOCs (Security Operations Centers) globally.