28 Feb

Cybersecurity Statistics

Posted at 18:31h

in

Blogs

The Cyberscurity Statistics Report is a quarterly compilation of key cybersecurity and cybercrime statistics which are researched and published by Cybersecurity Ventures and third parties including the media, IT analysts, market researchers, and vendors.

BY THE NUMBERS

Summing Up The Cybereconomy In 2016, And Looking Ahead To 2017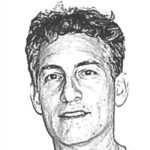 – Steve Morgan, Editor-In-Chief
Menlo Park, Calif. – Dec. 21, 2016
Looking back, and ahead, some key figures and expert commentary help sum up the world's cybersecurity economy as we enter 2017.
Cybercrime Costs
Hackers of all types are committing historic levels of cyber intrusions against consumers, businesses of all sizes, and governments globally.
Cybersecurity Ventures predicts global annual cybercrime costs will grow from $3 trillion in 2015 to $6 trillion annually by 2021, which includes damage and destruction of data, stolen money, lost productivity, theft of intellectual property, theft of personal and financial data, embezzlement, fraud, post-attack disruption to the normal course of business, forensic investigation, restoration and deletion of hacked data and systems, and reputational harm.
Security Spending
In 2004, the global cybersecurity market was worth $3.5 billion — and by 2017 it will be worth $120 billion according to numerous media reports. By most calculations, the industry has grown by roughly 35X over 13 years.
Cybersecurity Ventures predicts that global spending on cybersecurity products and services will exceed $1 trillion cumulatively over the next 5 years from 2017 to 2021.
Cybersecurity is arguably the fastest growing tech sector. While all others are driven by reducing inefficiencies and increasing productivity, cybersecurity spending is driven by a long term cybercrime epidemic with no end in sight.
User Population
When there is population growth, there is crime growth. Likewise, where there is internet growth, there is cybercrime growth.
The population of people, places (i.e. smart buildings, smart cities), and things (IoT devices) comprise the cyber attack surface, which is growing exponentially larger every year.
Microsoft frames digital population growth with its estimate that by 2020 four billion people will be online — twice the number that are online now, and the world will store 50 times more data than it does today.
A recent Huffington Post blog post quoted David Bray, Chief Information Officer (CIO) at the Federal Communications Commission (FCC) as saying "Today there are 7 billion people, about 850 million web servers online, and about 4 billion zetabytes of digital content worldwide. By 2022 there will be 8 billion people, 75-300 billion networked devices globally and 96 zetabytes of digital content is estimated to exist".
Employment Figures
It's been widely estimated by researchers, vendors, and analysts that one million cybersecurity jobs are open in 2016. An (ISC)² Global Information Security Workforce Study revealed a workforce gap in the information security field of 1.5 million in the next five years.
"The field of cyber security is the least populated of any field of technology" says John McAfee, a cybersecurity luminary who is CEO at MGT Capital Investments, Inc. (NYSE MKT: MGT), which is in the process of acquiring a diverse portfolio of cyber security technologies."There are two job openings for every qualified applicant", adds McAfee.
"We are one of the few industries globally experiencing zero-percent unemployment" says Robert Herjavec, CEO at Herjavec Group, a leading global MSSP (managed security services provider). "Unfortunately the pipeline of security talent isn't where it needs to be to help curb the cybercrime epidemic. Until we can rectify the quality of education and training that our new cyber experts receive, we will continue to be outpaced by the Black Hats."
Non-existent unemployment may be good for candidates, but not for employers. "While zero percent unemployment rates sounds optimal, it creates a lot of challenges for organizations including retention issues, salary inflation, and sub-par candidates getting jobs they are not qualified for" says Veronica Mollica, an Executive Recruiter for the past 14 years now specializing in the security field as Vice President of Business Development for CyberSN.
"Companies are going to have to invest heavily in training young cybersecurity professionals who have a combination of technical, business, and soft skills as the talent gap widens" adds Mollica, summing up the employment challenge — which may be the biggest one of all.
– Steve Morgan is founder and Editor-in-Chief at Cybersecurity Ventures.
Go here to read all of my blogs and articles covering cybersecurity. Go here to send me story tips, feedback and suggestions.
Stay tuned for the Q1 2017 edition of the Cybersecurity Statistics Report.