Cybercrime Studios. PHOTO: Cybercrime Magazine.
22 Jun

CISO Minute Named To "Best Cybersecurity Podcasts In 2019"

Posted at 19:00h

in

Blogs
Sometimes information is best in smaller bytes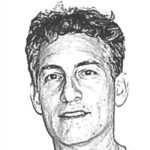 – Steve Morgan, Editor-in-Chief
Northport, N.Y. – Nov. 11, 2019
Cybercrime Magazine opened Cybercrime Studios earlier this year in historic Northport, N.Y. The small seaside village has been home to writer Jack Kerouac — author of the famous novel "On The Road" — and the backdrop for big-screen motion pictures, indie films, and TV shows.
Our team of hosts, writers, editors, videographers, and content specialists film podcast video interviews on the second floor of the Brush Building on Main Street — built in 1925 and renovated in 2017 — which is steps away from Northport Harbor.
Former White House CIO Theresa Payton was recently selected as host of our popular CISO Minute weekly podcast, which is recorded in Cybercrime Studios and airs every Monday morning. The podcast, sponsored by KnowBe4, brings advice and insights to Fortune 500 and Global 2000 CISOs and security teams.
Payton, president & CEO at Fortalice Solutions, LLC, who played the role of deputy commander of Intelligence on CBS' TV show "Hunted," recently visited Cybercrime Studios to record 26 episodes of the byte-sized podcast series.
Earlier this month, the CISO Minute was named to "The Best Cybersecurity Podcasts in 2019" by ClearanceJobs, the largest security-cleared career network specializing in defense and intelligence jobs for professionals with security clearance.
Greg Stuart, 20-year IT veteran, VMware vExpert, and editor for vDestination, selected just four cybersecurity podcasts for the ClearanceJobs list. Here's what he had to say about the CISO Minute:
"Cybercrime Magazine's Podcast Studio puts out the CISO Minute weekly. Literally, it's a one minute podcast that focuses on cybersecurity issues and how to approach them as a C level executive. CISOs are the face of your organization's security posture. Theresa Payton, former White House CIO, hosts the podcast and within 60 seconds she brings to light great topics, ideas and the latest in cybersecurity news. Why is it on this list?? It's only one minute long! Sometimes information is best is smaller bytes (pun intended)."
CISOs from across the globe have been writing in to us with kudos for the CISO Minute podcast, which is just a little more than six months old.
"I really like the CISO Minute series," says Deneen DeFiore, senior vice president and global chief information and product security officer at GE Aviation. "I've listened to several. They're easy to listen to, just the right amount of time, and I often share with my team as the topics are relevant and spur discussions and conversations we need to have. It's a good way to start a staff meeting!"
But the CISOs deserve most of the credit. It is after all their comments which serve as the basis for each podcast episode.
"The Best Cybersecurity Podcasts in 2019" also features Cyberwire's Hacking Humans podcast, SANS Institute's Internet Storm Center podcast, and the Brakeing Down Security podcast. Our team is excited to be in such great company!
You can watch all of our podcast videos on the Cybercrime Magazine YouTube Channel. Or you can just listen to them on our SoundCloud Channel, or subscribe on Apple iTunes Podcasts.
If you have an idea for a cybersecurity video or podcast, then you can pitch it to us here.
Cybersecurity Ventures would like to thank our partner, New York Institute of Technology (NYIT), as the venue for our NYC podcast video interviews. NYIT is an NSA/DHS National Center of Academic Excellence in Cyber Defense Education.
– Steve Morgan is founder and Editor-in-Chief at Cybersecurity Ventures.
Go here to read all of my blogs and articles covering cybersecurity. Go here to send me story tips, feedback and suggestions.