Cybersecurity News. PHOTO: Cybercrime Magazine.
22 Jan

Cybercrime Bytes: WEF On Cybersecurity, 401(k) Plans Hacked, BISOs In The Boardroom

Posted at 15:05h

in

Blogs
Weekly news that keeps you on the cutting edge of cybersecurity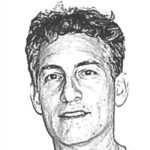 –Steve Morgan, Editor-in-Chief
Sausalito, Calif. – Jan. 22, 2020
This week's rundown is sponsored by SmartBrief on Cybersecurity, your top resource for daily cybersecurity updates, delivered straight to your inbox.
— In addition to direct damages, which are projected to cost the global economy $6 trillion (or 6.3 percent) annually by 2021 – according to Cybersecurity Ventures – cybercrime is a colossal barrier to digital trust. It drastically undermines the benefits of cyberspace and hinders international cyber stability efforts. – World Economic Forum
— Cybercrime is one of the greatest global threats of the 21st century, and financial experts are warning that an increasing number of attacks are being carried out on 401(k) and other retirement accounts. Fox 10 Phoenix
— CEOs now play a central part in ensuring that the entire C-suite is playing a role in reducing risk and ensuring data/privacy protections. No longer is it solely the domain and responsibility of the CISO or the IT department. More businesses are using BISOs (business information security officers) as a business focused leader with an eye for security and privacy within the line of business. eWeek
— Within the UK, its capital and largest city, London, is by far the country's primary focus for cybercrime, according to Action Fraud, a task force run by the City of London Police. London may well be the "hacking capital" of Europe. SC Magazine UK
— To stay ahead of hackers in 2020, CPA firms should increase existing security, monitor network activity, and put breach response and data recovery plans in place. When hackers attack a CPA firm, it can impact the firm's data, but more importantly, it can expose clients' sensitive financial data. A business's ability to react and recover is crucial in limiting the damage and saving its reputation. The CPA Journal
— Smartphone use globally is projected to total 3.5 billion this year. The growing use of smartphones, tablets, laptops and other portable devices self-evidently raises the security threat for enterprises, if only because there are an increased number of "points of contact" available to be exploited by would-be hackers. AccountancyAge
— According to Microsoft, in most (small-to-midsized) businesses, traditional vulnerability scanning that reviews IT systems and evaluates where an organization is most vulnerable to cyberattacks only happens periodically. This leaves businesses with security blind spots between scans. Tech Central
---
---
— Cybersecurity Ventures predicts a cumulative amount of over $65 billion being spent by the healthcare industry on cybersecurity products and services over the five-year period from 2017 to 2021. Channel Daily News
— "We have an estimated $1.9 billion (about Rs 13,500 crore) in cybersecurity service business, and $450 million (about Rs 3,200 crore) of cybersecurity products business from India. There is also presence of multinational and Indian entities which engage in R&D in cybersecurity … all of it currently amounts to $5 billion (about Rs 35,500 crore) worth cybersecurity ecosystem in India," said IT Secretary Ajay Prakash Sawhney. YourStory
— Cybersecurity Ventures has released its first annual Women In Cybersecurity Resource Guide for 2020. The comprehensive handbook contains reports, lists, videos, news, associations, companies, and events, around women in the cybersecurity field. Cybercrime Magazine
— More than 92 percent of malware is delivered via email. With the right awareness campaigns and policies, as well as diligence in practice, we could eliminate more than 90 percent of malware simply by teaching new skills that overcome ingrained behaviors. World Economic Forum
— In 2016, the cybersecurity unemployment rate dropped to zero percent; since then, it remained the same. The security talent gap is increasing with each year. Cybersecurity presents unlimited educational and career opportunities. It is considered a dedicated discipline, but its branches demand numerous forms of skill sets. EC-Council
— Cybersecurity Ventures forecasts that 100 percent of large corporations (Fortune 500, Global 2000) globally will have a CISO or equivalent position by 2021 (up from 70 percent in 2018), although many of them will be unfilled due to a lack of experienced candidates. Cybercrime Magazine
— Small businesses are on the receiving end of more than 50 percent of cyberattacks. Startups should always have a recovery plan in case of cyberattack such they can recover quickly and avoid bankruptcy. Preparing for the worst or unexpected attacks will empower them at difficult times and streamline the recovery efforts. Analytics India Magazine
— Cybersecurity Ventures is a media sponsor for the second year in a row at RSA Conference USA 2020 in San Francisco from Feb. 24-28. Save $900 with this limited time Special Registration. RSA Conference
– Steve Morgan is founder and Editor-in-Chief at Cybersecurity Ventures.
Go here to read all of my blogs and articles covering cybersecurity. Go here to send me story tips, feedback and suggestions.
---
Sponsored by SmartBrief on Cybersecurity
This week's rundown is sponsored by SmartBrief on Cybersecurity, your top resource for daily cybersecurity updates, delivered straight to your inbox.
SmartBrief on Cybersecurity provides:
Summaries of what matters to you, written by expert editors to save you time and keep you informed and prepared
A daily snapshot of the latest advancements in cybersecurity with news from Politico, New York Times, CIO.com, Inside Cybersecurity and other leading sources.
Sign up for SmartBrief on Cybersecurity.