Cybersecurity News. PHOTO: Cybercrime Magazine.
17 Mar

Cybercrime Bytes: Ransomware Nukes, Hacker Movieguide, Security Recruiters

Posted at 12:54h

in

Blogs
Weekly news that keeps you on the cutting edge of cybersecurity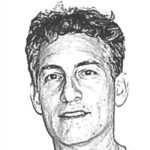 – Steve Morgan, Editor-in-Chief
Sausalito, Calif. – Mar. 17, 2020
This week's rundown is sponsored by SmartBrief on Cybersecurity, your top resource for daily cybersecurity updates, delivered straight to your inbox.
— Ransomware has gone nuclear. Cybersecurity Ventures predicts that ransomware will attack a business every 11 seconds by 2021, and that ransomware costs are expected to be 57X more over a span of 6 years by 2021 when damages may total $20 billion. KnowBe4
— The Complete List Of Hacker And Cybersecurity Movies has been updated for 2020 by Cybersecurity Ventures. You can learn a lot about cybercrime and the hacker mind by watching these flicks, which date from 1969 to present. Cybercrime Magazine
— For employers who can't find the cybersecurity talent that they're looking for online, Cybersecurity Ventures has compiled its 2020 Annual Directory of Cybersecurity Search Firms and Recruiters. Cybercrime Magazine
— The cybersecurity industry and professionals who work in it are a major success story. IDC says cybersecurity spending will grow to $133.8 billion by 2022, while Gartner puts it at $170.4 billion. According to Cybersecurity Ventures, cumulative spend between 2017 and 2021 will be more than $1 trillion. TEISS
— According to the Verizon DBIR (Data Breach Investigations Report), 43 percent of cyberattacks begin with a social engineering attack, which proves that employees are the weakest link in the security chain. To resolve this issue, enterprises are raising awareness amongst employees via emails, posters and mandatory training. Analytics India Magazine
— World's hottest 150 cybersecurity companies listed by date founded, from 1969 to present. A look at when the most innovative cyber fighters from startups to major brands in our space were founded. Cybercrime Magazine
— Cybersecurity Stats: 64 percent of businesses are prioritizing IT security above everything else; 80 percent of small and medium businesses rank IT security as a top business priority; 50 percent of businesses suffering a data breach may shut down permanently. Worcester Business Journal
---
---
— In 2019, more than 140 local governments, hospitals, and police stations fell victim to malicious ransomware attacks. This particularly malicious type of cybercrime has become a global issue whose reach and impact continue to grow. A report from Cybersecurity Ventures predicts that ransomware damages could cost the world tens of billions by next year. American City & County
— In the latest Allianz Risk Barometer 2020, cyber incidents top the chart as the top business risk for companies globally and regionally in Asia Pacific for the first time ever, after receiving 35 percent of responses from more than 2,700 risk management experts in over 100 countries and territories — the largest number of respondents ever. Transported Asset Protection Association
— The next generation of hackers may target your medical implants. As we put more and more of our devices, our information, and our lives online, they become not only appealing targets for hackers but more attainable as well. As technology advances, there will be many different ways to hack a person: electronically, biologically, and psychologically. Salon
— The expansion of the connected ecosystem is contributing to the complexity and growth of cyberattacks. According to Cybersecurity Ventures' estimation, the human attack surface will grow to 6 billion by 2021 and the attacks will cost the global economy $6 trillion (USD) by 2021. EC-Council
— In its research article, Cybercrime Magazine concludes that women now make up approximately 20 percent of the global infosec payrolls. This is, of course, an encouraging improvement from six years ago, but still woefully shy of the 50 percent range that would represent parity. Cybersecurity Guide
— The multi-hundred-million-dollar cybercrime damage costs incurred by manufacturers is the result of downtime in manufacturing capacity which can afterwards extend with a ripple effect in insurance premiums, damage brand reputation, share price and consumer confidence resulting in elevated costs for many years after the event. Cybersecurity Observatory
— There are currently over 500,000 unfilled cybersecurity jobs across the U.S. according to CyberSeek, and Cybersecurity Ventures predicts that there will be over 3.5 million unfilled jobs globally by 2021. Thrive Global
— Due to Coronavirus concerns, Cybersecurity Ventures has temporarily suspended all staff travel and on-location filming. We are otherwise operating at full capacity for all of our research, editorial, podcast, and video production. The Editors at Cybercrime Magazine
More next week.
– Steve Morgan is founder and Editor-in-Chief at Cybersecurity Ventures.
Go here to read all of my blogs and articles covering cybersecurity. Go here to send me story tips, feedback and suggestions.
---
Sponsored by SmartBrief on Cybersecurity
This week's rundown is sponsored by SmartBrief on Cybersecurity, your top resource for daily cybersecurity updates, delivered straight to your inbox.
SmartBrief on Cybersecurity provides:
Summaries of what matters to you, written by expert editors to save you time and keep you informed and prepared
A daily snapshot of the latest advancements in cybersecurity with news from Politico, New York Times, CIO.com, Inside Cybersecurity and other leading sources.
Sign up for SmartBrief on Cybersecurity.