Cybersecurity News. PHOTO: Cybercrime Magazine.
27 Nov

Cybercrime Bytes: NextCry Ransomware, NY's SHIELD Act, New WiCyS Funding

Posted at 13:43h

in

Blogs
Weekly news that keeps you on the cutting edge of cybersecurity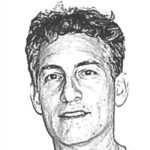 –Steve Morgan, Editor-in-Chief
Sausalito, Calif. – Nov. 27, 2019
This week's rundown is sponsored by KnowBe4, the world's leading platform for security awareness training and simulated phishing.
— The new NextCry ransomware, which is encrypting Nextcloud files, gets its name from the extension that it appends to the names of encrypted files. Nextcloud is one of the most widely used file sharing and collaboration platforms powered by Linux servers. TechGenix
— What small businesses need to know about New York's new SHIELD act, part of a state data breach notification law that went into effect last month. Newsday
— WiCyS (Women In Cybersecurity) receives $150,000 in support from Craig Newmark Philanthropies. The philanthropic funding from craigslist founder will fuel the launch of a Veterans Assistance Program, and support women veterans in cybersecurity. PRWeb
— Israel ranked second in the world in Cybersecurity Ventures' "Hot 150 Cybersecurity Companies To Watch In 2020," which is published in Cybercrime Magazine. The Jewish Voice
— Organizations will call for more than just the ability to store, process and keep data available in 2020. There will be an increase in data classification — the process of organizing data by category so that it can be used and protected more effectively — in line with the continuing need to adhere to governance and regulations like GDPR. MSN
— The National Renewable Energy Laboratory (NREL) welcomed six university teams to participate in this year's U.S. Department of Energy (DOE) CyberForce Competition earlier this month. This was the first year NREL took part in the competition, which included 106 teams hosted at 10 national laboratories across the country. EE Online
— The infrastructure of early computing has seen a revival among major public cloud providers, and security is once again being built into the data center — this time with a cloudy twist. SiliconAngle
---
---
— Glendale Community College, part of the Maricopa County Community College District, is one of the few colleges in Arizona to earn the designation of National Center of Academic Excellence in Cyber Defense Education. Daily Independent
— There's no denying that cybercrime will continue to be a growing industry. Investors can gain exposure to this space through exchange-traded fund Prime Cyber Security ETF. NASDAQ
— The Cyber Centers of Excellence (CCE) Grant program, valued at over $5.6 million, from Cybint and CyberGym, provides colleges and universities access to advanced cyber training and resources for establishing preeminent cyber centers. PR Newswire
— Israel's rise as one of the world's leaders in cybersecurity has been boosted by cooperation between the military, government, education and private sectors, a level of partnership unmatched in the Western world. United With Israel
— The best CISOs — the ones that are most prepared and confident and are effective leaders — have strong peer networks. There's power and knowledge in unity and collaboration. Bricata
— New at PhishingCampaign.com — a phishing campaign against phishing campaigns from KnowBe4 and Cybersecurity Ventures. We interview employees at companies globally. Here's what your people don't know, and why you need to train them. Cybercrime Magazine
— Cybersecurity spending won't solve our cybercrime crisis — there is a serious gap between the number of cybersecurity jobs available and the number of eligible and qualified candidates who can fill these positions. FromDev
— Cybersecurity Ventures is a media sponsor for the second year in a row at RSA Conference USA 2020 in San Francisco from Feb. 24-28. Save $900 with this limited time Special Registration. RSA Conference
More next week.
– Steve Morgan is founder and Editor-in-Chief at Cybersecurity Ventures.
Go here to read all of my blogs and articles covering cybersecurity. Go here to send me story tips, feedback and suggestions.