Cybersecurity News. PHOTO: Cybercrime Magazine.
08 Jan

Cybercrime Bytes: New Unicorn Movie, 100 Security Experts on 2020, Dark Web Sales

Posted at 14:30h

in

Blogs
Weekly news that keeps you on the cutting edge of cybersecurity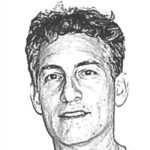 –Steve Morgan, Editor-in-Chief
Sausalito, Calif. – Jan. 8, 2020
This week's rundown is sponsored by KnowBe4, the world's leading platform for security awareness training and simulated phishing.
— KnowBe4: The Making of a Unicorn, a new documentary, was released earlier this week. The incredible story of a company that grew from pure startup to a billion-dollar market valuation in just eight years. Cybercrime Magazine
— While the actual number of cybercriminal geniuses is relatively small, they've developed a lucrative business model. They create sophisticated malware, other cybercrime tools and their delivery systems, then sell or lease those tools on the dark web to less sophisticated criminals. Next Avenue
— 100+ cybersecurity experts with diverse backgrounds offer their predictions for 2020 and beyond. Features research from Cybersecurity Ventures. Information Security Buzz
— The ETFMG Prime Cyber Security ETF (HACK) is likely to enjoy increased investor interest in the wake of a U.S. airstrike that killed Iran's top general, and Iran's vow to retaliate, in part, with cyber attacks. Investopedia
— Email is the single biggest attack vector for cybercrime, accounting for about 90 percent of the total. The frequency of the most common types of email attacks — phishing, ransomware, and business email impersonation – have all surged. fin24
— With an estimated 3.5 million cybersecurity positions expected to go unfilled by 2021 according to Cybersecurity Ventures, and with security breaches increasing some 80 percent each year, combining human intelligence with machine learning and artificial intelligence tools becomes critical to closing the talent availability gap. Human Resource Executive
— Veteran IT security writer Fred Donovan conducted an interview with Cybersecurity Ventures on our thoughts on the best ways to address the cybersecurity skills shortage. Inside Security
---
---
— Cisco and the OAS launched a joint effort to create Cybersecurity Innovation Councils in the Latin American region. This will unite leaders and experts from the private and public sectors, NGOs, academia, and security technology vendors to work together to mitigate the risks of a digital world and democratize cybersecurity. Cisco
— The NSA's partner institutions — called Centers of Academic Excellence (CAE) — have grown from seven institutions in five states to 312 across 48 states, adding the Department of Homeland Security (DHS) as a partner in 2004. Institutions of higher education can receive the CAE designation in three different areas: cyber defense, cyber defense research and cyber operations. iHLS (Israel's Homeland Security)
— A recent VMware and Forbes Insights study found that only a quarter of business leaders across Europe, the Middle East and Africa are confident in their current cybersecurity infrastructure, and less than a fifth (18 percent) are confident in the readiness of their people and talent to address security concerns. SC Magazine UK
— Bengaluru-based Jigsaw Academy has launched a new course in cybersecurity in association with HackerU. The course is India's first offensive cybersecurity program where students will be trained, leading to the title of offensive security certified professional (OSCP). The News Minute
— The cybersecurity field is projected to grow by 32 percent through 2028, according to the U.S. Bureau of Labor Statistics. (The average growth rate for all occupations is 5 percent.) CNBC
— Cybersecurity Ventures predicts that businesses will fall victim to ransomware attacks every 11 seconds by 2020. That is a dramatic change from the already high number of attacks on businesses— every 40 seconds — as of 2016. The FinTech Times
— Research from Cybersecurity Ventures shows that today women make up only 20 percent of the cybersecurity workforce. When it comes to recruiting women into the workforce, cybersecurity is clearly one of the worst industries for women to men ratios. Cloud Security Alliance
— Cybersecurity Ventures is a media sponsor for the second year in a row at RSA Conference USA 2020 in San Francisco from Feb. 24-28. Save $900 with this limited time Special Registration. RSA Conference
More next week.
– Steve Morgan is founder and Editor-in-Chief at Cybersecurity Ventures.
Go here to read all of my blogs and articles covering cybersecurity. Go here to send me story tips, feedback and suggestions.