Cybersecurity News. PHOTO: Cybercrime Magazine.
22 Jun

Cybercrime Bytes: Mock Trials for CISOs, India's Big Hacks, Cybersecurity Market Jump

Posted at 09:09h

in

Blogs
Weekly news that keeps you on the cutting edge of cybersecurity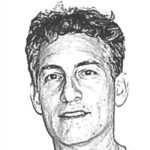 – Steve Morgan, Editor-in-Chief
Sausalito, Calif. – Jun. 22, 2020
This week's rundown is sponsored by Arcserve – your source for smarter, easier data and ransomware protection.
— CISOs are as prepared as they can be for cyberattacks and data breaches, but they often lack training on how to respond to legal matters such as writing a sworn affidavit, conducting a forensic analysis, and being an expert witness in a courtroom. Mock trials are one way to prepare, according to former White House CIO Theresa Payton. Cybercrime Radio
— A hacker sold the user database of Unacademy, India's largest online learning platform, containing 22 million accounts. User details include username password, email address, first name, last name, date joined, last login, and more. Separately, cybercriminals leaked personal data of 29 million Indian job seekers for free on the dark web including email addresses, education qualifications, and more. Mashable India
— Fortinet (NASDQ: FTNT) shares have soared 80 percent since mid-March to easily top the cybersecurity market's 45 percent jump and crush stay-at-home standouts such as Netflix and Amazon. This run includes a strong post-earnings release climb after its Q1 results wowed investors in early May. Yahoo! Finance
— A study by Cybersecurity Ventures predicts cybercrime will cost the world $6 trillion a year by 2021. Some of the biggest cybersecurity threats in 2020 are deepfakes, synthetic identities, AI-powered cyberattacks, disinformation in social media, vehicle hacks, cloudjacking, ransomware, and hospital breaches. Norton
— There are 5 subfamilies of cybersecurity: cyber operations, information assurance, cyber research and development, security architecture and engineering — which can be divided into more than 1,300 definitions of knowledge, skills and abilities, and more than 7,200 proficiency levels. Leidos
---
Cybercrime Radio: Interview with Email Prankster James Linton
How he slid into the inboxes of Bank CEOs and 150+ others
---
— Cybersecurity Ventures predicts that a business or consumer will be the victim of a ransomware attack every 5 seconds by 2021. An Arcserve study found that 25 percent of consumers will abandon a product or service in favor of a competitor after a single ransomware-related service disruption. Yahoo! Finance
— Global ransomware damage costs will go up to $20 billion by 2021 – which is 57X more than it was in 2015, according to Cybersecurity Ventures. The biggest disadvantage with ransomware is not only the downtime that can cause huge business loss, but there is also no assurance of retrieving the lost data. DATAQUEST
— In the UK, 47 percent of businesses have reported a cyber breach or attack in the last 12 months, costing the target business an average of £1,230. Despite this, only 27 percent have a formal data security policy. TechRadar Pro
— CYFIRMA researchers have been tracking the Lazarus Group, a known hacker group sponsored by North Korea, for many years. Investigations into the group's activities have revealed detailed plans indicating an upcoming global phishing campaign targeting 6 countries — USA, UK, Japan, India, Singapore, and South Korea. Cybercrime Magazine
— The CyberWarrior Academy has launched — serving youths, minorities, CISOs and cybersecurity professionals. The 100 percent online courseware with live instructors is a cutting edge platform that also includes mentoring and career assistance for young people. Cybercrime Radio
---
Cybercrime TV: Kevin Mitnick's first social engineering attack
10-year-old hacking for free bus rides
---
— How lethal is ransomware, and why do many of the cyber experts still consider it to be the numero-uno cyber threat even today? Cybersecurity Ventures predicts that globally, businesses in 2021 will fall victim to a ransomware attack every 11 seconds, down from every 14 seconds in 2019. ELE Times
— Cybersecurity Ventures has commissioned two new cybercrime cartoons every month as part of a new program dubbed "Cybercrime Is No Laughing Matter." The latest cartoon can be seen on the CybersecurityVentures.com homepage beginning this week. Cybercrime Magazine
— Three of the most widely used forms of cyberattacks today are phishing, ransomware, and DDoS attacks. The percentage of such attacks along with zero-day attacks are forecasted to quadruple by 2021. Indusface
— A new study found that as stay-at-home restrictions have eased in Europe, remote work productivity has declined, despite employees spending an additional 3 hours per day on their computers. Phishing, hacking and identity theft are part of the problem. Telappliant
— The 2020 CISO 500 Data File from Cybersecurity Ventures was released on Jun. 15, 2020. This special compilation contains the CISO names at the 500 largest companies in the United States. Cybercrime Magazine
More next week.
– Steve Morgan is founder and Editor-in-Chief at Cybersecurity Ventures.
Go here to read all of my blogs and articles covering cybersecurity. Go here to send me story tips, feedback and suggestions.
---
Sponsored by Arcserve
Arcserve has a 35+ year track record. We were established in 1983 – a depth of experience that puts us in a category of one. We've proven ourselves in decades – not days.
#1 to market. Our roots in innovation run deep. We created the first-ever all-in-one solution to back up and recover from cloud, virtual, and physical environments – effectively eliminating the need for other point products.
150+ countries, where customers use our solutions. We're truly global data defenders. Every day, customers all over the world rely on us to protect their valuable data. Why trust anyone else?