Cybersecurity News. PHOTO: Cybercrime Magazine.
11 May

Cybercrime Bytes: Microsoft To Buy CyberX, FBI's IC3 Turns 20, WiCyS Goes Virtual

Posted at 08:55h

in

Blogs
Weekly news that keeps you on the cutting edge of cybersecurity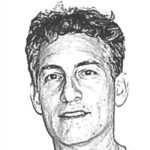 – Steve Morgan, Editor-in-Chief
Sausalito, Calif. – May 11, 2020
This week's rundown is sponsored by Arcserve – your source for smarter, easier data and ransomware protection.
— Software giant Microsoft announced they will acquire Israeli IoT cybersecurity firm CyberX for $165 million. Since it was founded in 2013, CyberX has raised $48 million from investors, most recently in April 2019 at a company valuation of $95 million post money, sources said. Haaretz
— The FBI's Internet Crime Complaint Center (IC3) was created on May 8, 2000 (then named the Internet Fraud Complaint Center, or IFCC) to gather data on a new but rapidly growing type of crime. In its first full year of operation, the center received 49,711 complaints. Over the last 20 years, that figure has evolved to over 5 million reports of thefts, scams, frauds, and other crimes with an online nexus. FBI.gov
— The 2020 WiCyS (Women In Cybersecurity) Conference went digital with WiCyS Virtual 20. There were 22 presentations, eight socials, seven keynotes, over 1,100 attendees, 70 sponsored booths, and 1,747 active profiles and resumes in the database for the career fair. Cybercrime Magazine
— As the COVID-19 pandemic pushed non-essential workers to work from home, it also pushed hospital staff that were able to work remotely — departments like vendor support and administration — into the home office. Healthcare cybersecurity experts usually warn against this kind of "expanding the footprint." In this instance, it was a necessary public-health measure, but it has increased vulnerabilities. Built In
— Deneen DeFiore, CISO at United Airlines, a biology student in college, shares how she taught herself to code and then entered the IT field. The former CISO at GE Aviation talks about challenges and lessons learned related to the coronavirus outbreak, and what the future holds for cybersecurity workers. Cybercrime Radio
— In the age of coronavirus, you don't touch anything without thinking twice, and in the new IT manageability paradigm, you don't click on a link or open an attachment without thinking thrice. With more people working from home, the need for effective defenses is greater than ever. Forbes
— The damage ransomware can inflict on businesses is staggering. For businesses who feel they have no choice but to pay cybercriminals in order to unlock their files, they not only put their money at risk, but also put their reputation at stake. AMEinfo
---
Cybercrime TV: Best of Kevin Mitnick
World's most famous hacker, on his first social engineering hack
---
— There is evidence that not all hackers are motivated by money and that at least some target what they dislike, according to a recent study. Recent hacks against the World Health Organization (WHO), due to its actions or alleged inactions related to the coronavirus pandemic, are a case in point. University of Notre Dame
— Between February 19th, 2020 — the peak of the S&P 500 before the crash — to April 30th, the cybersecurity industry has made an incredible comeback, according to an industry analyst, who tracked closing stock prices of the industry's top 20 purely cybersecurity companies selected from the First Trust Nasdaq Cybersecurity ETF and monitoring them closely. YL Ventures
— ITU announced its "Ultimate Cybersecurity Training Bundle", including its most popular CISSP, Ethical Hacking v10 and CompTIA PenTest+ courses. At less than $10 per course, it's the lowest price guaranteed. The program includes lifetime access, 10 courses, and 170+ hours. ITU Online
— This month, our chief security officer, Schott Schober, reviews "Scam Me If You Can: Simple Strategies to Outsmart Today's Rip-off Artists." As one of the world's most respected authorities on the subjects of fraud, forgery, and cybersecurity, the author, Frank Abagnale, knows how scammers work. In this book, he reveals the latest tricks that today's scammers, hackers, and con artists use to steal your money and personal information — often online and over the phone. Cybercrime Magazine
— In a phishing campaign that kicked off with KnowBe4 at the end of last year, and continuing up to the present time, we asked 28 employees at businesses of various sizes and types, from large enterprises to small startups, if they know what a spear phishing attack is. The results are staggering. Not one person, zero percent, knew what it was. Cybercrime Magazine
— The global shortage of cybersecurity professionals is expected to reach 3.5 million unfilled positions by 2021, according to Cybersecurity Ventures. MSSPs are responding to the labor crunch by providing organizations of all types and sizes with a growing portfolio of services to choose from. DarkReading
— 4,400 Women We Follow On Twitter, And You Should Too. Cybersecurity Ventures is compiling the world's largest list of its kind. We are crowdsourcing names as part of our research and compilation. Do you want to participate? Get in touch with us here and we'll explain how you can contribute names to the world's largest list of women in the cybersecurity field. Cybercrime Magazine
— A beta version of the 2020 CISO 500 Data File from Cybersecurity Ventures has been released. This special compilation contains the CISO names at the 500 largest companies in the United States. The official file will be released in June 2020. Cybercrime Magazine
More next week.
– Steve Morgan is founder and Editor-in-Chief at Cybersecurity Ventures.
Go here to read all of my blogs and articles covering cybersecurity. Go here to send me story tips, feedback and suggestions.
---
Sponsored by Arcserve
Arcserve has a 35+ year track record. We were established in 1983 – a depth of experience that puts us in a category of one. We've proven ourselves in decades – not days.
#1 to market. Our roots in innovation run deep. We created the first-ever all-in-one solution to back up and recover from cloud, virtual, and physical environments – effectively eliminating the need for other point products.
150+ countries, where customers use our solutions. We're truly global data defenders. Every day, customers all over the world rely on us to protect their valuable data. Why trust anyone else?