Cybersecurity News. PHOTO: Cybercrime Magazine.
23 Aug

Cybercrime Bytes: Lone Star Hack, Camp CryptoBot, Phishing Scam Poll

Posted at 12:44h

in

Blogs
Weekly news that keeps you on the cutting edge of cybersecurity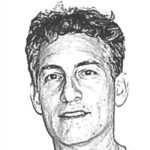 –Steve Morgan, Editor-in-Chief
Sausalito, Calif. – Aug. 23, 2019
A look at some newsworthy items dealing with cybercrime and cybersecurity, rounded up by the editors at Cybercrime Magazine.
1. The Wild West. "The Internet is still a lot like the Wild West with barely enough law enforcement," according to Cybersecurity Ventures. And that bodes well for university students that are studying to become our future cyber fighters and fill a void that is predicted to reach 3.5 million unfilled cybersecurity jobs by 2021.
2. Federal Labor Crunch. New hires don't want to fight cyber battles with old tools, which is often the case at public sector organizations. As a result, government entities are struggling to close the talent gap in cybersecurity. A new executive order may be the remedy.
3. Lone Star Hack. A Newsweek story reports that 20 local government entities across Texas have been hit by a coordinated ransomware attack. Cyberattacks may be exceeding physical attacks, forcing the U.S. to rethink homeland security.
4. Employee Education. Phishing scams are plaguing organizations globally. This has created an obligation for employers to provide their employees with security awareness training. Humans are the front line of defense — or the weakest link if they aren't educated on cybersecurity basics.
5. Camp CryptoBot. There are 300,000 unfilled cybersecurity jobs in the U.S. alone. In response, the National Security Agency's GenCyber summer camps are inspiring young people to contemplate careers in the cybersecurity field, according to a story in The New Yorker.
---
---
6. Buy vs. Build. Cisco, Palo Alto Networks, Symantec, RSA, FireEye, and other cybersecurity market leaders are on a shopping spree for hot startups and emerging players. The entire industry is in on the action, with more than 80 mergers or acquisitions in the first half of 2019 totaling more than $22 billion, according to numbers compiled by Cybersecurity Ventures.
7. Community Outreach. Raytheon's Cyber Academy is reaching out to youth groups, women's organizations and veterans, and offering them free education to fill cyber positions. This is an alternative to recruiting experienced cybersecurity professionals — which are in short supply.
8. Cybersecurity Classroom. Cybercrime is creating more jobs than ever for entry-level and experienced cybersecurity pros. Learning how to become a cyber fighter or beefing up your skills is just a click away. A myriad of online courseware has hit the market — covering ethical hacking, cloud security, and a range of related topics.
9. Who's Who In Cyber. 36 cybersecurity firms have been named to the 2019 Inc. 5000 list of the fastest-growing privately held companies in the U.S, according to the editors at Cybercrime Magazine.
10. Back To School. Cybercrime Magazine is conducting an online poll. Do your kids know what a phishing scam is? (If you don't have kids, then the ones you know.) Vote here on Twitter. We'll be back with the final results next week.
– Steve Morgan is founder and Editor-in-Chief at Cybersecurity Ventures.
Go here to read all of my blogs and articles covering cybersecurity. Go here to send me story tips, feedback and suggestions.