Cybersecurity News. PHOTO: Cybercrime Magazine.
05 Sep

Cybercrime Bytes: Infosec Analyst Jobs, Phishing Boom, Government Ransoms

Posted at 13:44h

in

Blogs
Weekly news that keeps you on the cutting edge of cybersecurity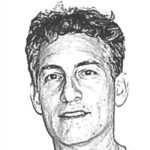 –Steve Morgan, Editor-in-Chief
Sausalito, Calif. – Sep. 5, 2019
A look at some newsworthy items dealing with cybercrime and cybersecurity, rounded up by the editors at Cybercrime Magazine.
INFOSECURITY ANALYSTS: According to the Bureau of Labor Statistics website, the median annual salary for information security analysts is nearing $100,000. In addition, employment of information security analysts is projected to grow 28 percent through 2026, much faster than the average for all occupations.
CYBERSECURITY SCHOOLS: A recession could be brewing, so job seekers will likely be on the lookout for positions in relatively safe fields, according to a recent CNBC story. Schools are advertising cybersecurity as one of those options. Informal studies have touted a shortfall of millions of cybersecurity jobs in the coming years.
PHISHING BOOM: Phishing has become the biggest cyber threat worldwide, increasing a massive 250 percent within the last year, according to The Ultimate Guide to Phishing. Do most consumers know what a phishing scam is? Cybercrime Magazine interviewed more than 100 mall shoppers to find out.
SOCIALLY UNACCEPTABLE: Social media is crucial for businesses trying to reach large audiences, but this digital growth brings avenues for cyberattacks, according to a TechRepublic story. A new report states that 53 percent of social media login traffic is fraudulent, and 25 percent of all new account applications on social media are fraud.
GOVERNMENT RANSOMS: Nearly 70 percent of all ransomware attacks this year have targeted U.S. state, local and county governments, a new report by cybersecurity provider Barracuda Networks found. It's not only the government sector where ransomware extortionists have aimed but also schools, libraries and courts.
---
---
RECRUITING & RETENTION: How do you recruit and retain cybersecurity workers in the midst of a labor crisis? "People will go anywhere they're invited, but they'll stay where they belong," said Bret Arsenault, corporate vice president and CISO (chief information security officer) for Microsoft, on a podcast with Cybercrime Magazine.
BOOK REVIEW: In his new book "The Secret To Cybersecurity: A Simple Plan to Keep your Family and Business Safe," Scott E. Augenbaum shares decades of his experience fighting cybercrime as an FBI special agent. His goal after retiring has been this — to prevent you and your organization from becoming the next cybercrime victim.
INDIA AT RISK: A report from Cybersecurity Ventures predicts that there will be 3.5 million unfilled cybersecurity jobs by 2021. Nasscom estimates that India alone will need 1 million cybersecurity pros by 2020. With the country taking giant strides towards a digital economy, the risk of large-scale cyberattacks and breaches have increased.
CYBERCRIME INFOGRAPHICS: The editors at Cybercrime Magazine have published five new infographics for our readers. The latest, which covers consumer security threats, paints a picture of phishing scams, identity theft, ransomware, SIM swapping attacks, and more.
WOMEN KNOW CYBER: Cybersecurity Ventures will be signing and giving away 100 copies of its new book, "Women Know Cyber: 100 Fascinating Females Fighting Cybercrime," at the FutureCon cybersecurity conference in Boston on Oct. 9. The keynoter is Edna Conway, chief security officer, Global Value Chain, for Cisco.
– Steve Morgan is founder and Editor-in-Chief at Cybersecurity Ventures.
Go here to read all of my blogs and articles covering cybersecurity. Go here to send me story tips, feedback and suggestions.