Cybersecurity News. PHOTO: Cybercrime Magazine.
11 Oct

Cybercrime Bytes: Hot Companies, 2020 Conferences, Cybersecurity Insanity

Posted at 17:54h

in

Blogs
Weekly news that keeps you on the cutting edge of cybersecurity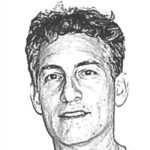 –Steve Morgan, Editor-in-Chief
Sausalito, Calif. – Oct. 11, 2019
This week's rundown is sponsored by KnowBe4, the world's leading platform for security awareness training and simulated phishing.
— Cybersecurity Ventures announced its Hot 150 list of cybersecurity companies to watch in 2020 at the FutureCon cybersecurity conference in Boston this week. Cybercrime Magazine
— FutureCon has announced cybersecurity conferences in 29 North American cities for 2020 — which will be covered by the editors at Cybercrime Magazine. FutureCon Events
— The way companies approach cybersecurity is literally insane — at least according to the popular quote attributed to Albert Einstein. Forbes
— FinalBlacklist is the first and largest publicly available dataset of its kind – enabling cybersecurity specialists to predict future malicious online activity. OpenGov Asia
— "Women Know Cyber" documentary will be filmed by Cybersecurity Ventures at the Gaylord Rockies Resort & Convention Center in Aurora, Colo. on March 12-14, 2020. PR Newswire
— Approximately 170 U.S. cities hit by ransomware since 2013, according to the U.S. Conference of Mayors. IBM Security Intelligence
— The gap between the threat capability of modern-day attacks and the skilled personnel able to mitigate them is perpetually widening. DarkReading
---
---
— The origins of today's sophisticated cybercrime activities can be traced back to a type of computer virus that acted like a worm. Forbes
— Hostile foreign actors (towards the U.S.) are increasingly aggressive in cyberspace, creating an economic environment that few understand and that even fewer are prepared for. The Heritage Foundation
— Millennials are transforming the cybersecurity industry — more than 70 percent of the ethical hacker community is under the age of 30. Dice
— Cybersecurity expert, inventor, and author Scott Schober is filming a new series of two-minute cybersecurity book reviews. Cybercrime Magazine
— Mastercard recently launched a program called the Cybersecurity Talent Initiative — backed by Microsoft, Workday and 10 federal agencies — that seeks to place recent college grads into federal cybersecurity jobs. PYMTS.com
— State and local governments, particularly small-to-mid-sized cities, are increasingly vulnerable to ransomware attacks. WUNC 91.5
— Cybercriminals will start targeting patients with phishing attacks that try to trick them into giving up their own health records. Cybercrime Magazine
— Romance scams and tech support fraud targeting seniors are on the rise, but basic precautions such as data backup and multi-factor authentication can help outsmart the cybercriminals. Newsday
More next week.
– Steve Morgan is founder and Editor-in-Chief at Cybersecurity Ventures.
Go here to read all of my blogs and articles covering cybersecurity. Go here to send me story tips, feedback and suggestions.