Cybersecurity News. PHOTO: Cybercrime Magazine.
24 May

Cybercrime Bytes: Cyberinsurance In Focus, PHI Under Attack, Privacy Laws Growing

Posted at 12:12h

in

Blogs
Weekly news that keeps you on the cutting edge of cybersecurity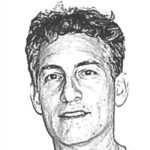 – Steve Morgan, Editor-in-Chief
Sausalito, Calif. – May 25, 2020
This week's rundown is sponsored by Arcserve — your source for smarter, easier data and ransomware protection.
— Cyberinsurance policies cover ransomware damage costs at companies of all sizes and types, even when data is not properly backed up. A revealing podcast interview with a subject matter expert on incident response from the Kroll Cyber Risk Practice, and an attorney at Allied World, a cyber insurer. Cybercrime Radio
— Workers' compensation payers, third-party administrators, ancillary care providers, and Medicare Secondary Payer (MSP) compliance companies store, manage, and transfer massive volumes of personal health information (PHI). This makes them prime targets for cyberattacks. WorkCompWire
— IT security professionals are challenged to keep up with privacy laws. The growing number of domestic state and international privacy legislation in effect or soon to be, complicate the security operations for all types of organizations. The types of personal data are also growing, such as tracking individuals in regard to COVID-19 infections. If and when a federal regulation finally passes, does the federal law add to, diminish, or conflict with the state laws? No Jitter
— Israel's rise as one of the world's leaders in cybersecurity has been boosted by cooperation between the military, government, education and private sectors, a level of partnership unmatched in the Western world. 7 Israeli women in cybersecurity are featured as global leaders. JewishPress.com
— Clario is a new one-stop app to keep you safe everywhere online. Cybercrime will cost $6 trillion by next year, according to Cybersecurity Ventures — so how can you protect yourself? A reporter talks to the man behind the Uber of cybersecurity. Evening Standard
---
Cybercrime Radio: Mastercard's EVP & CISO Ron Green
Cybersecurity career field and how companies are responding to COVID-19
---
— Kick off your summer reading with one or more of the nine cybersecurity books reviewed by Scott Schober, a cybersecurity author, inventor, media personality, and our chief security officer. A combination of newly published books, bestsellers, and cult classics to choose from. Cybercrime Magazine
— Cybercrimes are on the rise, and one of the most popular types of cyberattacks come in the form of ransomware. There is a possible way to stop ransomware attacks altogether. Ironically, cryptocurrency, the very thing that the attackers demand to be paid with, gave birth to the solution — blockchain technology. Monetha
— Wreaking havoc across the globe, ransomware is not expected to slow down as a threat anytime soon. Cybersecurity Ventures predicts that by 2021, a business will fall victim to a ransomware attack every 11 seconds. NetApp
— As India increases its digital presence, a primary criterion is to safeguard its people and information in cyberspace. But there is a scarcity of cybersecurity professionals in India. The gap has widened due to the government's push for a Digital India. Universities aim to help tackle the problem. The Indian Express
— According to a recent survey of 2,000 consumers commissioned by Arcserve, nearly 60 percent would likely avoid doing business with an organization that experienced a cyberattack in the past year. Intelligent CIO
---
Cybercrime TV: Kevin Mitnick Hacking from Solitary Confinement
A true story told by the world's most famous hacker
---
— eBook: Insider's guide to defending against ransomware. With ransomware attacks on the rise, IT leaders should evaluate and consider the real risks, costs, and new strategies. According to Cybersecurity Ventures, global damage costs from ransomware are estimated to be more than $20 billion in 2021, up from $11.5 billion in 2019. Druva
— Fear and embarrassment associated with cybersecurity failures lead to the underreporting of such incidents. The FBI's Internet Crime Complaint Center states that the number of reported cybercrimes in the agency's reports only represent 10 to 12 percent of the total number actually committed in the U.S. each year. Yahoo! Finance
— Rene Gunn, VP Strategy, Information & Policies and a board member at the Atlanta Association of Business Process Management Professionals and Cybersecurity Ventures, recently initiated a LinkedIn discussion to identify as many women CISOs as possible. They have 181 contributors to date naming amazing women who hold top jobs in this highly demanding field. Balbix
— While video conference cybercrime is generally pretty rare compared to other online crimes, online meetings can often pose a source of sensitive information for cybercrime attackers. Discussions that cover sensitive topics or the future of your company could potentially be recorded and stolen by unwelcome participants. Genesis Integration
— A beta version of the 2020 CISO 500 Data File from Cybersecurity Ventures has been released. This special compilation contains the CISO names at the 500 largest companies in the United States. The official file will be released in June 2020. Cybercrime Magazine
More next week.
More next week.
– Steve Morgan is founder and Editor-in-Chief at Cybersecurity Ventures.
Go here to read all of my blogs and articles covering cybersecurity. Go here to send me story tips, feedback and suggestions.
---
Sponsored by Arcserve
Arcserve has a 35+ year track record. We were established in 1983 – a depth of experience that puts us in a category of one. We've proven ourselves in decades – not days.
#1 to market. Our roots in innovation run deep. We created the first-ever all-in-one solution to back up and recover from cloud, virtual, and physical environments – effectively eliminating the need for other point products.
150+ countries, where customers use our solutions. We're truly global data defenders. Every day, customers all over the world rely on us to protect their valuable data. Why trust anyone else?