Cybersecurity News. PHOTO: Cybercrime Magazine.
12 Sep

Cybercrime Bytes: CPAs Phished, C-Suite Insights, Top Cybersecurity Certifications

Posted at 13:36h

in

Blogs
Weekly news that keeps you on the cutting edge of cybersecurity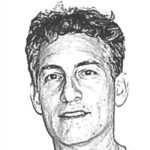 –Steve Morgan, Editor-in-Chief
Sausalito, Calif. – Sep. 12, 2019
A look at some newsworthy items dealing with cybercrime and cybersecurity, rounded up by the editors at Cybercrime Magazine.
PHISHING YOUR CPA: A CRN story looks at the fastest-growing types of cybercrimes and reports that accountants (oftentimes CPAs) are being phished heavily, with convincing schemes whereby they receive a fake (but seemingly authentic) email message from a business partner or client. A link in the email injects malware into a browser which goes hunting for unsecured financial data.
C-SUITE REPORT: A new Aon report shares C-suite insights as losses from cyberattacks are set to reach all-time highs. According to research conducted by Cybersecurity Ventures, annual global cyber losses are expected to reach $6 trillion (USD) by 2021. The report states that the increased prevalence of cyberattacks makes this a "when," not "'if," risk, and many businesses aren't doing enough to prepare.
TOP CERTIFICATIONS: According to the tech job board Dice, the top 7 cybersecurity certifications are Certified Information Systems Security Professional (CISSP), Certified Ethical Hacker (CEH), Certified Information Security Manager (CISM), CompTIA Security+, SANS GIAC Security Essentials (GSEC), Offensive Security Certified Professional (OSCP), and Certified Cloud Security Professional (CCSP).
BIG BANKS: Cybersecurity spending is growing faster in the financial services industry than in any other non-government sector, according to Cybersecurity Ventures. Today, big banks spend nearly $3,000 per employee, across multiple fronts, to thwart cyberattacks and keep data safe, according to a US Bank post in The New York Times.
LANGUAGE TRANSLATION: We should all be able to speak the language of cybersecurity, according to Ann Johnson, corporate vice president, Cybersecurity Solutions Group for Microsoft. She says that we need to avoid hyper-technical or sensationalistic terms, and become more open and inclusive. Former White House CIO Theresa Payton agrees and says the lingo we use means a lot to practitioners in our field, but it means nothing to everyone else.
---
---
STEM AND CYBER: A Forbes story notes research from Cybersecurity Ventures which predicts that there will be 3.5 million unfilled cybersecurity jobs by 2021. The key to filling them? Sending more young people with foundations in STEM (science, technology, engineering and mathematics) into the workforce, and developing innovative approaches for cross-training the existing labor pool on STEM skills.
BREACH SIMULATION: Cyber attackers will get in, and the trick is to kick them out ASAP, according to a story in Infosecurity Magazine. How? Breach and attack simulation (BAS) tools offer data in real time on the strengths and the weakness of a business' security. The takeaway is to spend as much time on testing your network for vulnerabilities as you do on locking it down.
U.S. VS. CYBERCRIME: In a Fox News opinion piece, Ex-Acting Attorney General Matthew Whitaker says that for decades, cybercriminals have been targeting U.S. soil. "This problem has evolved and quickly gotten out of hand. Rather than targeting home users, cybercriminals have now begun targeting airports and hospitals, cities and counties, businesses and government agencies."
COMPUTER VIRUSES: Reader's Digest says the first computer virus was the creeper worm, in 1971. The latest trend, ransomware, is the fastest-growing type of cybercrime. A new business will fall victim to an attack every 14 seconds this year, according to research from Cybersecurity Ventures, and the attacks have generated millions of dollars for criminals. Attacks are on the rise for individuals, too.
MASTERCARD'S GIRLS4TECH: Mastercard's mission is not only to close the gender gap — Cybersecurity Ventures found that women fill 20 percent of these roles — but to prove that women can play a pivotal role in encryption, fraud detection, biometrics and data analysis, according to a CNBC story. Girls4Tech sends employees out to schools worldwide to inspire girls to seek a future in these high-tech fields. Their goal: to reach 1 million girls by 2025.
– Steve Morgan is founder and Editor-in-Chief at Cybersecurity Ventures.
Go here to read all of my blogs and articles covering cybersecurity. Go here to send me story tips, feedback and suggestions.