Cybersecurity News. PHOTO: Cybercrime Magazine.
20 Nov

Cybercrime Bytes: Cars Held Ransom, Self-Taught Cyber Experts, The CISO 500

Posted at 21:57h

in

Blogs
Weekly news that keeps you on the cutting edge of cybersecurity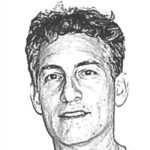 –Steve Morgan, Editor-in-Chief
Sausalito, Calif. – Nov. 20, 2019
This week's rundown is sponsored by KnowBe4, the world's leading platform for security awareness training and simulated phishing.
— Will hackers target your car with ransomware? One cybersecurity expert predicts that there will be some kind of malware in your vehicle similar to ransomware and you will have to pay money to get rid of it before you can start your car. Argonne National Laboratory
— While many colleges and universities worldwide offer degrees in computer security, far from all of them have launched such programs. Indeed, many experts in the field are self-taught and/or have acquired their skills through various non-academic courses and certifications. We Live Security by ESET
— Cybersecurity Ventures has announced a new research project is underway. The firm is at work on the "CISO 500," a demographic study of Fortune 500 chief information security officers. The report will be published in 2020. Cybercrime Magazine
— KnowBe4 and Cybersecurity Ventures have teamed up on a phishing campaign against phishing campaigns. A 30-second video is scheduled for every Friday morning at PhishingCampaign.com Cybercrime Magazine
— Tech Data has opened a cyber range in Tempe, Ariz., to provide an environment for testing security technologies and training to prevent, detect and respond to simulated cyberthreats. Fifth Domain
— The National Renewable Energy Laboratory (NERL) in Golden, Colo. hosted the Department of Energy's CyberForce Competition last week — where people defending the nation's energy operations from cyberattacks did battle with hackers. Denver Post
— Robert Herjavec, founder and CEO at Herjavec Group, says that recruiting and retaining people will remain the biggest challenge for cyber business leaders for the next five years. Cybercrime Magazine
---
---
— Cybersecurity Ventures has launched Cybercrime.jobs, a career destination with featured employers, job postings, and resources for job seekers. Cybercrime Magazine
— Brandon Krieger's podcast shares 50 cybersecurity titles that every job seeker should know about. The 20 coolest cybersecurity jobs are also covered. DailyCyber
— Rather than looking outside of a company to fill its roles, cybersecurity teams can help address the talent gap by identifying internal candidates who may not have a security background but may have a passion and interest in the field. Forbes
— Columbia, Md. based Howard Community College and AT&T are working together to offer the college's first Information Technology (IT) apprenticeship program that will culminate in academic credits and industry certifications. Patch
— The stakes are high for cybersecurity in higher ed: College email addresses are at high risk for cybertheft, and data breaches cost more in education than in other fields. So Stanford U. is offering students and employees rewards for detecting vulnerabilities in the university's software systems. EAB
— Students who study cybersecurity-related skills leave college with phenomenal job prospects, and those prospects will only get better in a field with a zero-percent unemployment rate since 2016. The Boston Globe
— Cybrary, a leading free online cybersecurity training service provider, lands $15 million in series B funding, and is featured on the "Hot 150 Companies to Watch In 2020." DarkReading
— Cybersecurity Ventures is a media sponsor for the second year in a row at RSA Conference USA 2020 in San Francisco on Feb. 24-28. RSA Conference
More next week.
– Steve Morgan is founder and Editor-in-Chief at Cybersecurity Ventures.
Go here to read all of my blogs and articles covering cybersecurity. Go here to send me story tips, feedback and suggestions.