Cybersecurity News. PHOTO: Cybercrime Magazine.
04 Dec

Cybercrime Bytes: 16 Predictions, 300 Billion Passwords, Cybersecurity On The Radio

Posted at 20:51h

in

Blogs
Weekly news that keeps you on the cutting edge of cybersecurity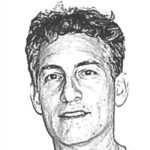 –Steve Morgan, Editor-in-Chief
Sausalito, Calif. – Dec. 4, 2019
This week's rundown is sponsored by KnowBe4, the world's leading platform for security awareness training and simulated phishing.
— Cybersecurity Ventures shares 16 predictions for 2020 covering cybercrime, ransomware, cybersecurity spending, women in cybersecurity, CISOs, passwords and more. Information Security Buzz
— An estimated 300 billion passwords will be in operation globally by 2020, according to Cybersecurity Ventures, which means all the big privacy players have a chance to get their piece of the pie. VentureBeat
— Cybercrime Magazine was invited on to Ron Ropiak's "The Full Story" for a cybersecurity discussion featuring our research and statistical data. WSHU Public Radio
— The U.S. lacks a comprehensive set of laws to protect information and critical systems from hackers. And meaningful, comprehensive cybersecurity legislation isn't on the immediate congressional radar. SLATE
— Companies that rush ahead with digital transformation without recognizing and addressing the inherent security concerns risk exposing their networks and data to unnecessary risk. Forbes
— As the threat landscape and attack surface evolves, a sophisticated firewall needs to be a priority for every organization. DarkReading
— Cybercrime damages are expected to total $6 trillion annually by 2021 and include lost money, lost productivity, damage, and destruction of data, intellectual property theft, personal and financial data theft, fraud, embezzlement, and more to individuals and businesses. U.S. News & World Report
— As of 2019, 20 percent of people employed in the cybersecurity field were women. But there's still a long way to go to meet gender parity in cybersecurity jobs across Canada. Daily Hive
— Cyberattacks pose a clear and present danger to all healthcare stakeholders, including physician practices. These days, cyberthreats are so common that the question is no longer if an attack will occur, but when. Medical Economics
— Ransomware threats aren't focused solely on large enterprises that can pay big ransoms, but instead take broad aim and seek to collect smaller ransoms from lots of companies of varying sizes. Columbus Business First
— Cybersecurity is a constant battle. No one tool or strategy will protect you for longer than it takes hackers to devise a way around it. With zero trust architecture, however, you can gain complete control over user permissions and network security. DZone
— Despite organizations running an average of 40 percent of their workloads in the public cloud, most companies fail to be able to accurately identify the risk of misconfiguration in public cloud as higher than the risk in traditional IT environments. BetaNews
— Cybersecurity employment data: 35 percent of security jobs require industry certification; more than 53 percent of organizations are facing a cybersecurity worker shortage; average salaries for security architects is nearly $123,000. CPO Magazine
— Recent research revealed that the cost of cybercrime in 2018 alone equated to £1.2 trillion. That is £2.3 million per minute. This is a shocking statistic that will only get worse in the years to come as technology becomes even more integrated into our daily lives. Information Security Buzz
— Cybersecurity Ventures is a media sponsor for the second year in a row at RSA Conference USA 2020 in San Francisco from Feb. 24-28. Save $900 with this limited time Special Registration. RSA Conference
More next week.
– Steve Morgan is founder and Editor-in-Chief at Cybersecurity Ventures.
Go here to read all of my blogs and articles covering cybersecurity. Go here to send me story tips, feedback and suggestions.