PenTesting Report. PHOTO: Cybercrime Magazine.
14 Sep

Cyber Risks Revealed From 3,000+ Pentests
Results from the 2023 BreachLock Penetration Testing Intelligence Report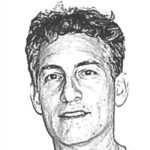 – Steve Morgan, Editor-in-Chief
Sausalito, Calif. – Sep. 14, 2023
If you want an in-depth look at the state of penetration testing with critical security insights across applications, APIs, networks, cloud, DevOps, and IoT as well as key industries and geographies, then look no further.
There's a new report based on more than 3,000 penetration tests conducted over 12 months between 2022 and 2023 by BreachLock's certified penetration testers and security researchers. The report delivers a comprehensive analysis of the findings that impact business-critical systems from BreachLock's data-rich Pentesting as a Service (PTaaS).
BreachLock's founder and CEO Seemant Sehgal says the report gives back to the cybersecurity community by empowering CISOs and cybersecurity professionals to elevate their defense strategies.
---
---
"We have one common enemy — cybercriminals," says Sehgal. "Our goal is to enable leaders and defenders with data-driven intelligence that helps them get ahead of their most critical and common cyber threats and emerging risks based on those assets and security controls that are most vulnerable."
The report's key findings include the growing significance of security control testing, the evolving need for penetration testing tools and services, and the challenges faced by highly regulated industries in implementing effective security and compliance measures.
INSIDE THE REPORT
Discover how BreachLock's industry and asset-specific vulnerability findings align with the most exploited OWASP Top 10 categories.
Download BreachLock's report to gain data-driven insights on:
Top 5 impacted industries such as Financial Services, Healthcare, Computer Software and Technology, and other sectors
Most common vulnerabilities across web applications, APIs, mobile (Android, iOS), internal and external networks, and cloud infrastructure
85 percent of findings aligning with the Top 5 OWASP categories
The overall cost of a ransomware attack reaching $4.45 million globally and a staggering $9.48 million for U.S. organizations
How organizations that undergo periodic security evaluation and implement security automation save an average of $3 million USD per breach
A related resource from BreachLock, the "CISO's Guide to Enterprise Penetration Testing," explains how security leaders are maximizing their ROI and security outcomes with a better way to conduct pen testing.
– Steve Morgan is founder and Editor-in-Chief at Cybersecurity Ventures.
Go here to read all of my blogs and articles covering cybersecurity. Go here to send me story tips, feedback and suggestions.
---
Sponsored by BreachLock
Affordable, Smarter and Scalable Cyber Security Testing
BreachLock™ offers a SaaS platform that enables our clients to request and receive a comprehensive penetration test with a few clicks.
Our unique approach makes use of manual as well as automated vulnerability discovery methods aligned with industry best practices.
We execute in-depth manual penetration testing and provide you with both offline and online reports. We retest your fixes and certify you for executing a Penetration Test. This is followed up with monthly automated scanning delivered via the BreachLock platform. Throughout this process, you have access to the platform and our security experts who will help you find, fix, and prevent the next cyber breach.
Find out why penetration testing with BreachLock™ is the leading choice for startups, SMBs, and enterprises around the world.
BreachLock has offices in The Netherlands, London, New York City, and Wilmington, Del.