Former White House CIO Theresa Payton. Photo: Cybercrime Magazine.
03 May

Corporate Email Security: Clever Solutions To Protect Your Enterprise
Tips on protecting messages going in and out of your organization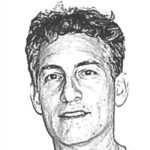 – Steve Morgan, Editor-in-Chief
Sausalito, Calif. – May 3, 2019
Theresa Payton is a globetrotting cybersecurity CEO, author, keynote speaker, and actress. Her company, Fortalice Solutions — a cybersecurity intelligence and operations provider — has been on the front lines of hundreds of incident responses.
This week, Theresa talks about corporate email security, one of the toughest challenges when her team goes into client incident response and forensics engagements. Her advice is simple and clever, and it has more to do with user behavior than it does with technology solutions.
Do you have policies and procedures in place to ensure that employees know which emails are coming from external sources? Do you have an email defense program that includes the cloud and virtual machines?
---
---
For outgoing emails, Theresa suggests a quarantine process that includes discussing certain types of messages with your employees. What your employees don't know about exposing certain corporate information may hurt your organization.
Email security can be complicated. But Theresa provides some extremely valuable ideas and action items that can be put in place right away. Her suggestions are easy to understand and easy to implement. Don't wait until it's too late to heed the advice of an experienced corporate cybercrime fighter.
Watch the 2-minute video to hear what Theresa has to say on this mission critical topic. Hopefully, you'll never need her advice, but if you do — then it will serve you well.
Stay tuned for more cyber advice from Theresa.
– Steve Morgan is founder and Editor-in-Chief at Cybersecurity Ventures.
Go here to read all of my blogs and articles covering cybersecurity. Go here to send me story tips, feedback and suggestions.