Cybersecurity in Beijing, China. PHOTO: Cybercrime Magazine.
18 Sep

China Cybersecurity Companies
Looking for China cybersecurity companies? Look no further.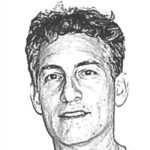 – Steve Morgan, Editor-in-Chief
Sausalito, Calif. – Sep. 21, 2020
Cybersecurity Ventures predicts cybercrime damages will cost the world $6 trillion annually by 2021, up from $3 trillion in 2015. The global shortage of cybersecurity professionals is expected to reach 3.5 million unfilled positions by 2021, up from 1 million in 2014. Cybersecurity firms are responding to the cybercrime epidemic and labor crunch with a growing portfolio of solutions.
Global spending on cybersecurity products and services is expected to exceed $1 trillion cumulatively from 2017 to 2021. CEOs, CIOs, CISOs, IT security leaders, and business owners tell us they prefer to work with cybersecurity companies in their own backyard. For decision makers in the Asia-Pac region, this is an invaluable list of vendors and service providers to choose from.
Cybercrime Magazine was scheduled to have briefings at the recent RSA Conference USA 2020 in San Francisco with some of the top cybersecurity companies in China. Antiy Labs is the first Chinese company awarded AV-TEST and whose AVL SDK for mobile is now protecting more than 1.7 billion smart devices. ThreatBook is the only Chinese manufacturer selected as a Gartner market guide recommended supplier. Both were unable to attend due to the Coronavirus outbreak.
Who are some of the hottest and most innovative cybersecurity companies headquartered in China?
THE LIST
Meet the movers and shakers our editors are following, and who to call if your organization is hacked, suffers a data breach, or needs to enhance your cyber defense. You'll also find companies to help bake security into your own products and services
Cybersecurity Ventures will be compiling its first-ever list of Asia-Pac cybersecurity companies ahead of our participation in this year's RSA Conference 2020 Asia-Pac & Japan, a virtual event being held on July 14-16.
For information about this list, contact the editors at Cybersecurity Ventures.
– Steve Morgan is founder and Editor-in-Chief at Cybersecurity Ventures.
Go here to read all of my blogs and articles covering cybersecurity. Go here to send me story tips, feedback and suggestions.