FutureCon Cybersecurity Conferences. PHOTO: Cybercrime Magazine
18 Oct

FutureCon Launches Next Gen Cybersecurity Conferences In 27 Cities Across N. America
U.S. Navy veteran turned entrepreneur is aligning the cybercrime discussion to C-suite executives, CISOs, and infosec professionals 2020 Calendar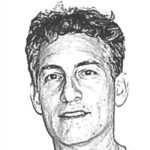 – Steve Morgan, Editor-in-Chief
Sausalito, Calif. – Oct. 18, 2019
An exciting new lineup of 24 next-generation cybersecurity conferences launched earlier this year. The events are produced by Kim Hakim, a highly respected U.S. Navy veteran turned information security entrepreneur.
FutureCon made a lot of noise in 2019, going from a pure startup to the hottest regional cybersecurity conference producer. Hakim has turned up the volume for 2020 with 27 venues and top keynote speakers waiting in the wings.
FutureCon is where you can mix with peers, hear presentations from industry experts, see the latest product innovations, and spend a day talking crypto, dark web, cyber espionage, malware, and all the topics that gets your juices flowing. It's also where Cybersecurity Ventures announces new books, lists, and reports – and provides valuable giveaways.
Cybercrime Magazine is FutureCon's official media partner, and we've been covering each one of their conferences in 2019. You can read about them here. We also filmed the live action at their inaugural event in Atlanta (see below).
---
---
FutureCon 2020 Calendar
There's still a few FutureCon regional conferences between now and the end of the year that you can make it to. But you'll definitely want to mark your calendars for 2020.
More Venues for Uber-Networkers
If you can't get your fill from FutureCon alone, then here's our editors' favorite blogs and lists with cybersecurity events globally:
– Steve Morgan is founder and Editor-in-Chief at Cybersecurity Ventures.
Go here to read all of my blogs and articles covering cybersecurity. Go here to send me story tips, feedback and suggestions.