AuthSafe from SecureLayer7. PHOTO: Cybercrime Magazine.
08 May

AuthSafe Launches To Prevent Account Takeovers

Posted at 14:55h

in

Blogs
Podcast interview with the founder & CTO at SecureLayer7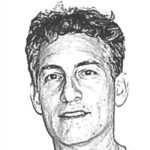 – Steve Morgan, Editor-in-Chief
Sausalito, Calif. – May 8, 2020
Sandeep Kamble got hacked when he was 17 years old. The experience led him to self-educate on information technology and cybersecurity. Today he's a global entrepreneur with an exciting story in our space.
For anyone stuck at home in need of a dose of inspiration, you can listen to his story on the Cybercrime Magazine podcast.
In 2016, Kamble co-founded SecureLayer7, which today has a team of 50 employees providing cybersecurity services to public and private companies in the U.S., Middle East, Europe, and Asia-Pacific.
---
Cybercrime Radio: Sandeep Kamble, co-founder & CTO at SecureLayer7
Introducing AuthSafe
---
At a time when most business executives are understandably sitting still during the COVID-19 pandemic, Kamble's company is hurtling towards a big market opportunity with the launch of its new AuthSafe.
Account takeovers are a huge problem, and AuthSafe, in beta now, aims to help organizations prevent them from occurring.
We asked Kamble if most tech workers realize how pervasive keystroke malware is, as well as automated bots that profile websites and guess passwords, automated brute force attacks, and credential stuffing. He believes that far too many IT and security professionals, especially in his region, are in the dark around those threats.
SecureLayer7 had a great reception to AuthSafe at the 2019 Web Summit In Lisbon, Portugal, and they're primed to continue showing it off when the world's tech and cybersecurity conferences reopen their doors — hopefully in the not too distant future.
---
Authsafe at the 2019 Web Summit
Lisbon, Portugal
---
AuthSafe aside, Kamble says that his company provides more than 50 cybersecurity services and is equipped to partner with CISOs and security leaders at companies of all sizes.
SecureLayer7 is headquartered in India and has offices in the United Arab Emirates and the United States.
– Steve Morgan is founder and Editor-in-Chief at Cybersecurity Ventures.
Go here to read all of my blogs and articles covering cybersecurity. Go here to send me story tips, feedback and suggestions.
---
About SecureLayer7
SecureLayer7 is a cybersecurity solution provider with a vision of securing digital businesses using our world-class security expert team.
AuthSafe, from SecureLayer7, helps your organization to fight online fraud attacks.
Using our BugDazz Pentest-as-a-Service, you can cut down on reporting and remediation time, and get real-time vulnerability tracking with easily accessible dashboards.
SecureLayer7 is a CERT-in accredited company with certified cybersecurity consultants. We consult businesses of all sizes across the United States of America, Europe, UK, Middle East, and East Asia.
Unlike most cybersecurity firms, SecureLayer7 combines the best in-house developed automated solutions with an extensive manual security testing methodology based on multiple industry-tested and case-specific solutions.