AwareGO Security Training. PHOTO: Cybercrime Magazine.
15 Aug

An Infographic Explains Why Your Company Will Be Hacked, And What To Do About It
Training users on security awareness belongs at the top of your cyber defense list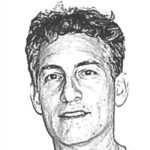 –Steve Morgan, Editor-in-Chief
Sausalito, Calif. – Mar. 2, 2020
Your company has suffered a cyber intrusion or data breach. Or it will. And it's probably because your employees haven't been trained on how to detect and react to a phishing scam.
Around 90 percent of all cyber claims are the result of human error. To put it another way, too many users are clueless when it comes to cyber threats.
Let's be honest, you already know this. The question is, what's the fastest and most effective way to train up your users? Disclaimer: your employees don't want to be trained. They think it's boring and time-consuming. And they're already suffering from password fatigue.
Have a look at this infographic — it drives home the point, instantly. Share it with your colleagues and employees. A picture is worth a thousand words, and it's the fastest way to convey the importance of having cyber-savvy workers.
Do you see what we see?
90 percent of cyberattacks are initiated by phishing scams.
Untrained employees are your weakest link.
Cybercrime damage costs are enormous, and they can be debilitating.
The Business Email Compromise (BEC) — a scam targeting businesses and consumers performing wire transfers — cost $12.5 billion in losses over 4.5 years, according to the FBI.
In three short years from now, by 2022, 75 percent of the world's population, 6 billion people, will be online. And some of them will be working for you.
Ransomware will attack a business every 14 seconds in 2019, and it will get worse by 2021.
Smartphones have become the largest cyberattack surface.
Your employees need to think before they click, or they'll be inviting trouble.
Now what?
Check the bottom of the infographic. It's got the most important picture of all. The one about 30 and 60 second videos.
Speaking of fast, our sponsor, AwareGO, has an interesting theory when it comes to security awareness training for employees. And it's really quite novel and simple.
We asked Ragnar Sigurdsson, AwareGO's CEO, what his best piece of advice is in order to help a corporate employee to be more secure. "Think before you click," said Sigurdsson.
Makes sense, but how?
"Our videos are the same as commercials on TV telling you to put your seatbelt on, or not to text and drive. It's nothing that people don't know, but rather something they need to be reminded of regularly to realize the severity of the risks."
Sigurdsson is being practical. We all watch commercials, we've been conditioned to.
The key then, is to program commercials that entertain, maybe even amuse, and inform, so that people will remember them — and learn from them. That's where AwareGO comes in.
The Iceland based security awareness training company produces what they call "Bite-sized, original training videos" — for consumption by employees at organizations of all sizes and types.
Now that AwareGO's videos have been used to train more than 2 million people, they're expanding into North America, where they've already been doing business. It's official with their new office in San Antonio, Texas.
Got a minute before you go?
Here's a great 60-second commercial produced by AwareGO.
---
---
– Steve Morgan is founder and Editor-in-Chief at Cybersecurity Ventures.
Go here to read all of my blogs and articles covering cybersecurity. Go here to send me story tips, feedback and suggestions.
---
Sponsored by AwareGO
At AwareGO, we use the tools and techniques of the advertising world. This is how we create short, story driven and effective security awareness training videos. The occasional sprinkle of humour helps us grab users' interest. Our videos hold their attention and drive the message home. This ensures awareness and compliance in the volatile world in which today's organisations operate.
With cyber security only increasing in importance, keeping our finger on the pulse is crucial. We make sure we stay on top of what is happening in cyber security today. Our ability to work fast and create relevant, high quality videos addressing the latest threats is of utmost importance. We strive to equip organisations with the tools they need to train their employees and keep sensitive data safe and secure.