Augusta, Georgia. PHOTO: Cybercrime Magazine.
07 Aug

99.2 Percent Job Placement Rate For Georgia State Cybersecurity Programs
Nathan Deal is the number one Cybersecurity Governor in the U.S.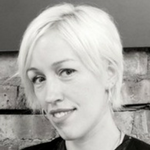 – Georgia Reid

Northport, N.Y. – Aug. 7, 2018
"It takes vision and effort to build and sustain a vibrant state cybersecurity economy, and Georgia's Nathan Deal is an exemplary representative of how to do it," says Steve Morgan, founder and Editor-in-Chief at Cybersecurity Ventures. Due in large part to Governor Deal's initiatives, the state of Georgia has seen both public and private sectors investing in the hundreds of millions in cybersecurity infrastructure and training in the past year alone, making the peach state the new "Silicon Valley of the South."
The state ranks third in the nation for cybersecurity, and according to georgia.org, generates more than $4.7 billion in cybersecurity revenue annually. A major indicator that the state is poised for massive growth in cybersecurity, and a serious crackdown on cybercrime, is the new construction of the $100 million publicly funded Hull McKnight Georgia Cyber Center for Innovation and Training (GCC), as well as the expansion of the innovative work/live Augusta Cyber Works campus, both in the city of Augusta.
Augusta, Georgia is a central hub for academic, government, and corporate cybersecurity initiatives. The Augusta area has a large, diverse, urban and suburban population, and is Georgia's second largest city. The entire Augusta metropolitan area is home to more than 600,000 people.
In 2013, the Pentagon announced that the U.S. Army Cyber Command would relocate from Fort Meade in Maryland to Fort Gordon in Augusta. Soon thereafter, in 2015 the city saw the opening of the Augusta University Cyber Institute, which is dedicated to cyber education, outreach, and research, and aims to "accelerate all things cyber." The city is also home to Augusta Cyber Works, which is now expanding upon it's mixed-use "cyber village" campus at the historic Sibley Mill, where cybersecurity professionals can both live and go to work.
This summer, Augusta opened its doors to phase one of a new cyber center, the 150,000-square-foot state-owned Georgia Cyber Center (GCC). The first building at the GCC opened on July 10, 2018. The facility boasts classrooms to train state and local information security officers in partnership with Augusta University and Augusta Technical College, a "cyber range" where students can practice incident response, the Georgia Bureau of Investigation's new cybercrime unit, office space for industry-related businesses, and a large 340-seat auditorium for public and private events.
If there's one thing that really sets Georgia apart from other U.S. states, then it would be how deeply committed and involved Governor Nathan Deal is in cybersecurity.
Governor Deal spoke with Cybercrime Magazine and commented on the GCC: "It has been a very short time frame for the construction. We saw such a demand for office spaces and training facilities that we immediately started the second building. One of the motivational factors for us in investing in the GCC is that the NSA has made a substantial investment in the area. The federal government invested over $2 billion in our state, so we thought we ought to be part of the action at the state level as well. The GCC will include our Georgia Bureau of Investigations Cyber Crime Unit."
Governor Deal also pointed out that the state of Georgia is unique among the 50 states and he is not aware of any other state that is growing a cybersecurity infrastructure at this level. He stated that this will be an enormous opportunity to train people for jobs that are already available and in demand: "Do we have jobs in Georgia? Let's train our people for the jobs that are already in demand. We have a 99.2 percent job placement rate when we train them in our cyber programs at our state schools."
Deal also stated that he has pushed for state schools to now accept coding and computer language as foreign language requirements.
"The unemployment rate in the cybersecurity industry is zero percent, with hundreds of thousands of unfilled jobs in the U.S., and millions globally," says Cybersecurity Ventures' Morgan. "Governor Deal has clearly done extensive research to understand this — and more importantly, do something about it. He's orchestrating a local cybersecurity economy that is providing new career opportunities for the citizens of his state as well as future cyber workers who are still in school."
Augusta University President Brooks A. Keel has stated about the new training facility, "We need tens of thousands of trained IT and computer science professionals and first-rate cyber warriors to comprise a cybersecurity workforce that is the envy of the world," and with the state of Georgia investing $58 million in the first phase of the GCC, it seems that is exactly what is happening. Additionally, the city of Augusta invested $12 million for a parking deck.
Building Two is under development at the GCC and is on schedule to open in December 2018. In a press release dated Nov. 17, 2017, Deal announced an additional $35 million in funding for the expansion. The second building will serve as an incubator hub for technology startups as well as a training space for the state's cybersecurity initiatives and workforce development programs. Deal states that he hopes this additional investment, which brings the total investment to $100 million, will further cement Augusta's reputation as the "Silicon Valley of the South."
The GCC will be the single largest investment in a cybersecurity facility by a state government to date. According to the center's website, partners and supporters of the facility include the following organizations and entities:
The center is named in honor of Mr. James M. Hull and Mr. William D. McKnight, who are business leaders in Augusta. No doubt that with more than 200,000 unfulfilled cybersecurity jobs nationwide, Georgia will attract many of these to the new facility.
"More than 115 cybersecurity firms are based in Georgia so it is fitting to have the leading cybersecurity technology research, development, and training center here as well," said Michael R. Cote, CEO and President of Atlanta-based cybersecurity company SecureWorks, when speaking with Cybercrime Magazine. "The Georgia Cyber Center is a perfect complement to the growing Georgia cybersecurity community and will be instrumental in helping organizations solve their current and future cybersecurity talent and technology challenges."
Adjacent to the Savannah River in Augusta, a mere 7-minute car ride from the GCC, is another cyber stronghold in the making, the Augusta Cyber Works. Cape Augusta Digital Properties acquired the location for development into a multi-use space. Plans for the space include private offices, a cybersecurity training academy, a data center, as well as other retail and commercial uses, including potentially a hotel.
According to Cape Augusta COO Eric Eshelman, the current business tenant is remote network and cybersecurity company EDTS and its affiliates, EDTS Cyber and Secure IOT. The company just celebrated its one-year anniversary at Augusta Cyber Works last week.
Eshelman said renovations for the cyber academy will be completed by August, and doors should open in September 2018. The cyber academy will provide work training and certifications with a Maryland-based subsidiary of the University of Maryland Baltimore County that provides cybersecurity certificate training.
When asked about the economic impact Augusta Cyber Works could have on the area, Eshelman told Cybercrime Magazine, "The campus is in an opportunity hub zone in Harrisburg Augusta, a section that is plagued with low income and high unemployment. One of our charters is to make this a place where local people can come to work. We are looking at educating and employing people in that area. The academy will be working with the boys and girls club of Augusta to try to bring an educational program for children from the club to train them in the academy."
All of this comes as Georgia Governor Nathan Deal vetoed state bill #315. Senate Bill 315 proposed to create a crime of unauthorized computer access. In a May 8, 2018 press release, Governor Deal states he believes "more discussion is required before enacting this cyber security legislation" and that he hopes "that legislators will work with the cyber security and law enforcement communities moving forward to develop a comprehensive policy that promotes national security, protects online information, and continues to advance Georgia's position as a leader in the technology industry." Clearly Governor Deal is very careful with making sure his state is a leader in cyber today, and in the years to come.
Cybercrime is the greatest threat to every company in the world, and one of the biggest problems with mankind, according to the Annual Official Cybercrime Report published by Cybersecurity Ventures.
"Governor Deal is the real deal," says Morgan. "He is without question the number one cybersecurity governor in the U.S. If every governor devoted as much time and energy as he does to cybersecurity, then that would bolster the entire U.S. economy, help lower the cyber worker shortage we are faced with, and make the world a safer place."
– Georgia Reid