Women in the cybersecurity field. PHOTO: Cybercrime Magazine.
12 Oct

1,166 Women In Cybersecurity We Follow On Twitter, And You Should Too
Cybercrime Magazine is compiling the world's largest list of its kind.  See the list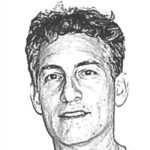 – Steve Morgan, Editor-in-Chief
Northport, N.Y. – Oct. 12, 2018
Cybercrime Magazine is compiling the world's largest list of women in the cybersecurity field. The tally was up to 1,105 last week — and we've got another 61 this week, for a total of 1,166 to date.
Before we get to this week's list, a quick heads-up on some great Women In Cybersecurity interviews on the Cybercrime Magazine YouTube channel.
Our recent videos include former White House CIO Theresa Payton, Xerox CISO Dr. Jay, The Cybersecurity Law Report Global Editor-in-Chief Rebecca Hughes Parker, FutureCon Cybersecurity Conferences Founder & CEO Kim Hakim, and a local Daisies Troop from The Girl Scouts of the USA. And we've got more coming next week! So make sure you go here to subscribe.
Now, for the new names you've been waiting for…
61 WOMEN IN CYBER
---
---
SEARCHABLE DIRECTORY
Do women make up only 11 percent of the cybersecurity workforce? Or, is the figure closer to 20 percent?
Cybercrime Magazine believes the number is so big that we'll need a database to handle the chore. We'll be back shortly with a powerful searchable directory of women in the cybersecurity field. Our weekly articles with the names of women in cyber will continue to be unstructured and make for a fun read – the database will bring structure and make it easy to search for names by keywords and phrases.
SEND US YOUR NAMES
While Twitter is hardly the only source to research names, our team has concluded it's the best for this project. We may certainly expand the format, but for now a project of this sort is a huge undertaking and we need to stay focused.
We will be crowdsourcing names as part of our research and compilation. Do you want to participate? Get in touch with us here and we'll explain how you can contribute names to the world's largest list of women in the cybersecurity field.
Many of you sent us names earlier this week. We are grateful for your contribution – and our team is processing them.
– Steve Morgan is founder and Editor-in-Chief at Cybersecurity Ventures.
Go here to read all of my blogs and articles covering cybersecurity. Go here to send me story tips, feedback and suggestions.