Women in the cybersecurity field. PHOTO: Cybercrime Magazine.
28 Sep

1,027 Women In Cybersecurity We Follow On Twitter, And You Should Too
Cybercrime Magazine is compiling the world's largest list of its kind.  See the list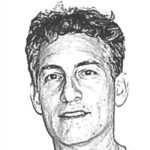 – Steve Morgan, Editor-in-Chief
Sausalito, Calif. – Sep. 28, 2018
Cybercrime Magazine is compiling the world's largest list of women in the cybersecurity field. The tally was up to 950 last week — and we've got another 77 this week, for a total of 1,027 to date.
But first, we want to tell you about IBM Cyber Day 4 Girls –  a global program dedicated to educating middle school and high school girls about cybersecurity.
Since 2016, IBM has hosted Cyber Day 4 Girls events in the U.S., Canada, Australia, South Africa, Nigeria and, most recently, Argentina, to promote cybersecurity education. During these events, girls spend a full day seeing what it's like to work in technology while getting exposure to the Internet of Things (IoT), participating in group activities such as basic threat modeling, tackling issues like cyberbullying, and hearing from women in security about their lives and experiences.
Now, for the new names you've been waiting for…
77 WOMEN IN CYBER
MichelleWorks@Spiceworks @Michelle_SPwks Connecting Everyone IT to Everything IT
Kayleigh Quigley @KayleighQuigle1 Specialist Recruitment Consultant for Information Security, Cyber Security, and IT Security.I would love to represent you as a candidate or a client.
Ana Lucia Amaral  Growth Hacker @analucia_B2B Transforming business into a Global Success #LATAM #Channel #Sales #MKT #Tech #IoT #DX #Security #Cloud #DigitalTransformation http://analuciaamaral.com  United States
Rosa Lenders @Rosaaaa Global Marketing Mgr @DeviceAuthority #IoT #Security / I travel, run, ski, cycle and love food, social media + my dog. All views are my own. #womenintechReading
Erin Triman @ErinTriman Digital Marketing Manager @AgariInc Content creator, digital strategist, crazy about #emailsecurity. Wife. #Triathlete. Mother to two Boston Terriers. La Honda, CA
Gemma Foxall @Gemma_Foxall1 Cyber Security Exec based in London, supporting Clients to secure their business and bolster their cyber resilience. Keen cyclist🚴‍♀️runner🏃‍♀️& West Ham fan⚒️ London, England
Elena Vaciago @evaciago ICT Research, writer/author/speaker, #cybersecurity #futureofwork #banking #digitaltransformation Milan, Lombardy
Leah Grolman @Lawtomaton MPhil in Law @UniofOxford @KebleOxford 🤖📚👩🏻‍🏫 #robotlaw #bigdata #womeninSTEM #contract #tort #productliability Australia
Jamie Leaf @JamiLeaf #Entrepreneur | Passion for #tech #wearables #mhealth | Keen observer of tech disrupting #healthcare | (link: https://www.facebook.com/NZWearableTechnology/) facebook.com/NZWearableTech…
Dawn Brolin CPA CFE @dawnbrolin Mobile CPA specializing in Forensic Accounting, Fraud Prevention and Detection, Tax Resolution | Witty International Speaker. Global
Christy Loerzel @cloerzel Devoted creative. Certified introvert. Runner & yogaholic. Bacon expert. Cybersecurity marketer for @Symantec & Twitter opinions are mine. Orlando, FL
Lynnette K. Taylor @LynnetteKTaylor Lifelong social media nerd. #AI specialist. Professional Organizer. Avid reader. New Jersey, USA
Jovana Macakanja @Cyber_Psych BSc Psychology Student BU ~ Interested in #CyberPsychology #ForensicPsychology #CyberSecurity etc ☀️ Trying to learn more about the things I'm interested in💫 Bournemouth, England
Amy Lewis @CommsNinja Community builder. Host @Geek_Whisperers & #TechConfessions. Creator @PopUpTechTalks. Influence Marketing @VMware. Food and futbol fan. Practical Cook. Chapel Hill, NC
Deb Briggs @DebBriggs Have you updated your password lately? #CSO @NETSCOUT #CyberSecurity, Executive | Strategy | Catalyst | Collaborator USA
Rachel Drong @RKrecruits Technical Recruiter at @CyberSearch by day. Fledgling historical fencer, science and technology enthusiast, costume and prop fabricator, and cat lady by night.Chicago, IL
Shannon Vavra Verified account @shanvav Reporter @Axios | Cybersecurity | Former @StateDept, @TuftsUniversity | Send tips or thoughts to shannon@axios.com, email for Signal Washington, DC
Emily Niemann @eniemann08 A2 native. Tech marketer. Work @duosec, views are my own Ann Arbor, MI
Marianne K. McGee @MarianneMcGee Journalist covering health data security and privacy issues at Information Security Media Group Corp.
Sally Feller @sally_feller Content strategist and public relations human. Reader, writer, fitness nerd, yogi. Opinions my own Work: Duo Security to Cylance to Censys Ann Arbor, MI
Sally Carson   @fixpert I run Product Design & User Research @duosec // Co-founder @goPinoccio pivoted → @filamentHQ // Alum: @techstars @yahoo @VCUarts // retired NYC bike messenger Berkeley, CA
Kimi @kimikay MOPs at @duosec, Mom & Step Mom to 2 boys, wife to Tim, lover of social justice, heavy weights, coffee & fizzy water.Cleveland, OH
Dianne Canham @Dianne_Canham Founder of cyber security specialist PR agency Eclat Marketing and Code Red international security PR network http://www.coderedsecuritypr.com  Lightwater, Surrey
ambrosia vertesi @hambrody VP People @Duosec / Co-Founder #HROS @HROpenSource / Former VP Talent @Hootsuite / seeking something to moonlight as. Vancouver
LP @jotunvillur #SecKC | NSM, DFIR, Malware Hunting, SNMP trap house. 🚀❤️ Kansas, USA
Zoe Lindsey @duozoe Duo Security's Advocacy Manager, spinner of tunes, mistress of memepics Michigan, USA
Fatima Sarah Khalid @sugaroverflow rising star ⭐️ Developer @Code4Ca & leader @drupaldiversity | prev @DigitalEchidna @cityofboston @microsoftny @nyuengr | she/her🇨🇦 |
Christen Gentile @christengentile #marketing #communications pro, #infosec enthusiast, #craftbeer fan, owner @gentilebrewing, mom to a daughter & identical twins. WI native (tweets are my own). Beverly, MA
Rachel James @racheljamespi Information Security Engineer
Kelli K Tarala @KelliTarala Information Security Policies are my thing. http://www.auditscripts.com  Venice, FL
Elizabeth Wharton @LawyerLiz Redheaded lawyer striking the balance btwn tech + strategy + public policy. VP Strategy, Prevailion. Rants, mine. #drones #infosec #IoT #aviation #cybersecurity
Amber Baldet @AmberBaldet Cofounder & CEO @GrowClovyr | Every tool is a weapon if you hold it right New York, NY
Sabina Datcu @sabina_datcu IT Threats Researcher – the unconventional social engineering experiments are my 'job' Bucharest
---
---
Jovi Umawing @joviannfeed InfoSec researcher | 🏆 Blogger | Security awareness & privacy sloan | Tech-writer w/ marketing, social media background | Gamer | INTJ | Malwarenaut | ✝ United Kingdom
Mara I. Flores @mara24 Searching for top talent in Cybersecurity. Always Zigging when others Zag. #workatnsslabs #cybersecurity Austin, Tx
Uada @Uada13 Software Developer | Internet Governance | Digital Rights | Cybersecurity ǀ @YouthIGF_Albania Co-founder ǀ @Copyfighters Member ǀ @MozOpenLeaders_6 Albania
Ash Rao @_ash_rao Technology Enthusiast | Anti-Passwords Advocate | Self-Professed Nerd #Authentication #DigitalIdentity #passwordless #cybersecurity #SaaS #cloud
olutayo tolulope @ayabami Wife/Mum/Sister/Daughter/Friend/Jesus Lover… Cybersecurity Enthusiast & Addict/Web App Penetration Testing/ Learning new things everyday in Infosec Earth
Betsabeth Torres @kyaalena Líder y fundadora de la comunidad @railsgirlsve . Activista de software libre y me encanta la ciberseguridad y el desarrollo de software
Community of Madrid, Spain
Jen Vesp @JenVesp Sarcastic audiophile, music photographer & writer, infosec nerd, philalethist. Resilient, dazzling, honest. 'What you risk reveals what you value.' Boston via NY
AmandaOon @Oon88Amanda Editor and blogger on #cybersecurity and #technology for the UK and Asia #business #informationsecurity #AI #IoT London, England
Edna Conway @Edna_Conway Chief Security Officer, Global Value Chain at Cisco Systems, Inc. Driving Security through the ICT 3rd Party Ecosystem.
Deb LoJacono-Vasquez @DebVorah Tech & sw engineering fanatic, artist, science junkie #Infosec #CyberSecurity #SaaS #PaaS #IoT #js #DigitalTransformation #DataScience #ML #DL #neuroscience Austin TX
Thelma @DamnThelma Digital Forensic Analyst | Cyber Investigations. #CyberSecurity #DigitalForensics Boston College & City Year alum. opinions are my own. IT stuff but also MEMES. Washington, DC
Megan @MeganStifel Atty & SHC founder, providing strategic cybersecurity & policy counsel. Fmr NSC staff & DOJ/NSD&CRM. @CyberStatecraft NRSF. RT ≠ endorsement. Views mine alone.Charleston, SC/Washington, DC
Andrea Baumann Kim @andrea4animals Chicago, pets, feminism, human rights, food, new tech, Android Dev, AR/MR/VR, AI, CyberSecurity, data, DApps, a11yChicago, IL, USA
Kirsten Bay @cyberkbay Redefining what it means to be a fearless leader in the technology industry. Bilingual executive transforming the cyber security space. @CyberadAPTHalf Moon Bay, CA
Rotarian Dee Baebler @DeeBaebler Alderman, CyberSecurity Regional Director, Philanthropist, Rotarian, Sustainability Enthusiast-Always be humble & kind *opinions are my own Missouri, USA
Danna Gabel O'Rourke @danna_g0 Internet & tech policy. Cybersecurity. Politics. And above all, puns. Washington, DC
Leslie Z. Anderson @leslieza writer. marketing strategist. uniquely focused on cybersecurity, the innovation community, and connecting w/ my inner grace paley. (RT≠endorsement)Arlington, VAnccoe.nist.gov
Susan Prince @blueteamsusan sure-footed strategist who likes to drive – ideas and cars. MITRE peep @ #NCCoE where #cybersecurity standards meet the real world. tweets/comments are my own. Rockville, MD
Kathy Wilson @kathy_wilso Sr. Manager, Cisco Security and Trust, Women in Cyber, Supporter of our Troops, Foodie for Fun and Good Causes but these tweets are my own.trust.cisco.com
Maria Korolov @MariaKorolov Cybersecurity journalist for CSO, editor and publisher of Hypergrid Business.Amherst, Mass.hypergridbusiness.com
Elizabeth LawlerProtected Tweets @ElizabethLawler VP DevOps Security @Cyberark, founder @ConjurInc, "Mommy!", married @kegilpin, newbie surfer, tweets are my own Boston, MA
Lisa @Cyber_Lab_DC
patricia goforth @goforthp Booz Allen Executive Vice President focused on cyber security; UVA Systems Engineer
Baly Ambegaoker @BalyAmbegaoker Chairwoman & Co-CEO of CENTERPOINT. A federal government contractor that provides Cybersecurity services.DMVcenterpoint.biz
Phyllis W Newhouse @PhyllisNewhouse # entrepreneur of the year #CEO#cyber# winning#retiredmilitary#legend52#winningeveryday #legendsandleaders#ShoulderUPUSA
Shookems @Sh00k3ms Cybersecurity student. Crypto geek. Hack all things. Russian skills. Outgoing introvert. Travel aficionado. Extreme thinker. Music lover. Tea snob. Foodie.
Maria Varmazis @mvarmazis Cybersecurity writer @nakedsecurity. Infosec content & social freelancer. Formerly Rapid7, Sophos. "awesome/odd"—@smashinsecurity fans. Trekkie🖖 she/her Waltham, MA
Cathy Ross @CathyRoss Co-Founder & President @FraudDotNet Experienced entrepreneur in the areas of #cybersecurity, payments, ecommerce and finance #InfoSec New York, NY
laticia carrow @laticiacarrow Cosmetologists, #tech novice, pretty #geek, mega mom. Currently learning how to #code. #webdevelopment is amazing. #cybersecurity gets my motor running! United States
Jasmine_beltran @jasminebel2012 #InternationalAffairs, #photography #Art #gamer #books #cybersecurity, #military, and #Securitydefense #science United States
Dawn Sarnecky @SarneckyDawn Business Development Liaison at CBI | Cyber Security Solutions Austin, TX
Alexa Chenowith @AlexaChenowith Security Analyst / NYIT Alumni / Hacker wannabe tweeting about #infosec #malwares #cyberattacks.New York, USA
Lisa Jerrods @JerrodsLisa C++ and C# dev who's new to Twitter #infosec and #cybersecurity communities and always willing to learn. Maker of alphabet soup. San Francisco, CA
Victoria C. Fryer  @VCFryer  #contentstrategy and digital marketing | copywriter in cybersecurity | @stedwardsu alumna | the Joan of Arc of Oxford commas Austin, TX
Allison Cerra @Allison_Cerra Chief Marketing Officer for the world's best cybersecurity company. Plano, TX
Lynnice Wolf @LWolf0715 Mother to two beautiful girls, wife to the only love of my life/high school sweetheart, and marketing manager in cyber ❤️ Fairfield, CA
Michelle Spencer @MichelleSpencer Head of International Public Relations at McAfee. Comms specialist in technology particularly device-to-cloud cybersecurity in the consumer & B2B markets.UK
Shelley Boose @sboose Cyber security market watcher. Opinionated introvert, science nerd, cheese lover. I love a good (digital story. California, USA
Alex Merton-McCann @Cybermum_AU McAfee's Australian Cybermum. I blog about Internet safety issues and share my own experiences and insights to help keep kids and families safe online Sydney, Australia
Ericka Chickowski  @ErickaChick Technology journalist, content marketing consultant and freelance ninja-ette. Covering cybersecurity, DevOps, big data and intersection of tech and biz. Satellite Beach
SEARCHABLE DIRECTORY
Do women make up only 11 percent of the cybersecurity workforce? Or, is the figure closer to 20 percent?
Cybercrime Magazine believes the number is so big that we'll need a database to handle the chore. We'll be back shortly with a powerful searchable directory of women in the cybersecurity field. Our weekly articles with the names of women in cyber will continue to be unstructured and make for a fun read – the database will bring structure and make it easy to search for names by keywords and phrases.
SEND US YOUR NAMES
While Twitter is hardly the only source to research names, our team has concluded it's the best for this project. We may certainly expand the format, but for now a project of this sort is a huge undertaking and we need to stay focused.
We will be crowdsourcing names as part of our research and compilation. Do you want to participate? Get in touch with us here and we'll explain how you can contribute names to the world's largest list of women in the cybersecurity field.
Many of you sent us names earlier this week. We are grateful for your contribution – and our team is processing them.
– Steve Morgan is founder and Editor-in-Chief at Cybersecurity Ventures.
Go here to read all of my blogs and articles covering cybersecurity. Go here to send me story tips, feedback and suggestions.