Email Security. PHOTO: Cybercrime Magazine.
16 Apr

10 Hot Email Security Companies To Watch in 2022

Posted at 11:12h

in

Blogs
AI and cloud integration are helping keep inboxes safe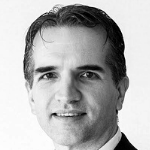 Melbourne, Australia – Feb. 15, 2022
Email filtering software has been around for ages, but its role as protector of the enterprise gateway has spawned a cycle of innovation as vendors embrace and refine artificial intelligence techniques to dramatically increase the accuracy and specificity of email security.
AI's value has increased dramatically with the evolution of cybercriminal attacks, which are increasingly shifting from signature-based attachment and URL scanners towards the crafty language and semantic manipulations of business email compromise (BEC) attacks that continue to extract billions from unwitting victims.
Combined with cloud-based architectures and increasingly accurate email filters that collect and learn from threat-intelligence data gathered by users around the world, today's email-security tools are more effective than ever — and they need to be, given the ongoing threat posed by cybercriminals and their ever-morphing ransomware, Trojan and other attacks.
---
Cybercrime Radio: Keeping Office 365, Gmail, and Slack Safe
Gil Friedrich, CEO at Avanan
---
Throw in the complexities of home working — which put many employees outside the conventional protections of email security systems — and it's clear why protecting this communications channel has never been more important.
Your cyber defenses need to work 100 percent all the time, as the saying goes, but cybercriminals only need to get through them once.
Hot Email Security Companies
Who's who in the email security space? Here's 10 hot companies the editors at Cybercrime Magazine are watching in 2020, and you should too.
---
---
Cybercrime Magazine will be expanding our coverage of email security and this list in 2022.
– David Braue is an award-winning technology writer based in Melbourne, Australia.
Go here to read all of David's Cybercrime Magazine articles.
---
About Avanan
Avanan is a cloud email security platform that pioneered and patented a new approach to prevent sophisticated attacks. We use APIs to scan for phishing, malware, and data leakage in the line of communications traffic. This means we catch threats missed by Microsoft while adding a transparent layer of security for the entire suite and other collaboration tools like Slack.
Avanan catches the advanced attacks that evade default and advanced security tools. Its invisible, multi-layer security enables full-suite protection for cloud collaboration solutions such as Office 365™, G-Suite™, and Slack™. The platform deploys in one click via API to prevent Business Email Compromise and block phishing, malware, data leakage, account takeover, and shadow IT across the enterprise. Avanan replaces the need for multiple tools to secure the entire cloud collaboration suite, with a patented solution that goes far beyond any other Cloud Email Security Supplement.