Cybersecurity elevator pitch. PHOTO: Cybercrime Magazine.
16 Jul

Why Cybersecurity Startups Fail And What Their Founders Can Do About It

Posted at 16:50h

in

Blogs
If your company doesn't have a 30-second elevator pitch, then you're in trouble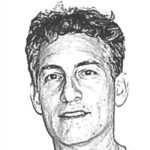 – Steve Morgan, Editor-in-Chief
Northport, N.Y. – Nov. 1, 2018
Our editors don't know what most cybersecurity companies do — at least not within the first 30 seconds of seeing them — and that's a real problem for startups.
Where do we see most companies for the first time? On their website. Same as their new employees, prospective customers, VCs (if they're raising money), and industry followers.
Cybersecurity can be a highly technical space, or a very simple one. It just depends on what you're looking at. Unfortunately, most cybersecurity companies lack a good "elevator pitch."
What's an elevator pitch? Let's start with what's "not" an elevator pitch. A 30-slide powerpoint presentation.
Where did the term even come from? To make a long story short (which is what every cybersecurity startup needs to do) — you meet an influential executive in the lobby of a building while waiting for an elevator. You step inside, and they ask what you and your company do. You've got about 30 seconds to explain — until they arrive at their floor and walk out.
Most executives are so busy that they can't spare more than 30 seconds of their time for you anyway. Even if you're alone with them, they're thinking about much more than what you're saying.
Got it?
If our editors had a dime for every cybersecurity startup with an excuse for why their venture failed to raise money, then we'd have enough spare change to invest in them — which we wouldn't — for the same reason the VCs didn't… due in part to lack of a compelling elevator pitch.
Elevator pitch is an oldie but goodie. But if you don't like the term, then we can just call it a cybersecurity commercial.
CYBERSECURITY COMMERCIAL
Legend has it that the great American novelist Ernest Hemingway was once challenged by a friend to write a book in 6 words or less. He accepted, and wrote this:
For Sale: Baby shoes, never worn.
Hemingway said it was his best prose. Those 6 words tell a story, and they make some people cry.
If Hemingway — or whoever wrote that — was able to write a book in 6 words, then a cybersecurity company should be able to explain what they do in the same number of words.
It takes around 30 seconds to read and fully think through what a 6 (well-written) word phrase means, and to internalize the message for recall.
A good cybersecurity commercial means that you're more likely to raise venture capital, hire the best talent, close business, and generate media coverage. No cybersecurity commercial, or a bad one, can lead to failure.
BUILD YOUR CYBERSECURITY CAREER FOR FREE
Want to read a great elevator pitch? Head over to Cybrary.
This company is off to a great start with their name. Our editors immediately put two-and-two together — "cybersecurity" and "library." Their 30-second commercial is even better:
Build your cybersecurity career for free
To be honest, we edited that down a little bit. Their website says "Build your cyber security or IT career, for free." But who's counting words? OK, we are. We need to give you something to shoot for — and it's 6 words.
It's easy to build your message from there, just like Cybrary does:
Get free training, then land your next job. Join the free learning revolution now.
It should come as no surprise that Cybrary is building a great business and on their way to becoming a big name in the cybersecurity training industry. And make no mistake about it, they do generate revenue. But their business model is centered on free cybersecurity training for the masses. Their employees get it, their customers get it, and the VCs get it. The media definitely gets it (we weren't paid to write this).
6 WORDS ON CYBERSECURITY
There's a great book to help come up with your own 6 words on cybersecurity. It's also a fun summer read.
"Not Quite What I Was Planning" is a book of 6-word memoirs written by famous and obscure writers. People tell their life stories in 6 words or less. Some will make you laugh, and others will make you cry. By the time you read through the first few pages, the ideas will start percolating.
If you need help coming up with your own 6 words on cybersecurity, then drop us a line here. We can't promise anything. And it won't cost anything. But we do write an awful lot of attention-grabbing headlines.
If you're the founder of a cybersecurity startup, then there's nothing more important than nailing your elevator pitch!
– Steve Morgan is founder and Editor-in-Chief at Cybersecurity Ventures.
Go here to read all of my blogs and articles covering cybersecurity. Go here to send me story tips, feedback and suggestions.