Weekly cybercrime rundown. PHOTO: Cybercrime Magazine.
08 Nov

Weekly Rundown: Pen Testers, Malware Analysts, Security Researchers In Short Supply

Posted at 13:31h

in

Blogs
News and resources to keep you on the cutting edge of cybersecurity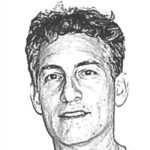 – Steve Morgan, Editor-in-Chief
Northport, N.Y. – Nov. 8, 2018
THIS WEEK
The cybersecurity stories we're following this week, and you should too:
There's a mad dash to find a cybersecurity workforce – against a backdrop of 3.5 million jobs that are predicted to be unfilled by 2021, according to an article in The New York Times.
7 best cybersecurity funds are poised to benefit from positive growth in spending trends within the space.
Cybercrime Magazine has a new Twitter account for you to follow – @WomenKnowCyber – which aims to become the largest list of women in cybersecurity.
WATCH THIS
Cybercrime Magazine interview with Jim Routh, Chief Security Officer at Aetna.
---
---
THREAT INTEL
Cyber alerts from AlienVault Open Threat Exchange (OTX) — The world's first truly open threat intelligence community:
Join OTX for free to share your threat research and subscribe to other contributors.
– Curated by the Editors at Cybercrime Magazine
THE LIST
Community resources to keep you on the cutting edge of cyber:
Check back every Thursday for a new edition of the Weekly Rundown!
– Steve Morgan is founder and Editor-in-Chief at Cybersecurity Ventures. Georgia Reid is Deputy Editor and Podcast Host at Cybercrime Magazine.
Go here to read all of my blogs and articles covering cybersecurity. Go here to send me story tips, feedback and suggestions.