Twitter Hackers. PHOTO: Cybercrime Magazine.
01 Aug

Twitter Hack: Alleged Perps Caught: "Kirk," "Chaewon," And "Rolex"

Posted at 10:54h

in

Blogs
Social media hackers charged for their alleged roles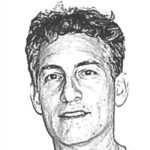 – Steve Morgan, Editor-in-Chief
Sausalito, Calif. – Aug. 1, 2020
In the wake of a hack on Twitter targeting 130 user accounts, 45 of which were compromised allowing perpetrators to initiate a password reset, login, and send Tweets, the U.S. Attorney's Office announced that Mason Sheppard, aka "Chaewon," 19, of Bognor Regis, in the U.K., and Nima Fazeli, aka "Rolex," 22, of Orlando, Fla., were charged in a criminal complaint.
The third defendant is 17-year-old Graham Ivan Clark, believed to be "Kirk," of Tampa, Fla.
The recent cyber intrusions into Twitter involved high profile accounts owned by Bill Gates, Elon Musk, Jeff Bezos, Kim Kardashian, Apple, and dozens of others.
The announcement of the Twitter hack charges by Dave Anderson, U.S. attorney for the Northern District of California, was posted on Twitter yesterday.
---
Twitter Hack Charging Announcement
3 individuals are accused of their alleged roles in the social media hack
---
Sheppard was charged in a criminal complaint in the Northern District of California with conspiracy to commit wire fraud, conspiracy to commit money laundering, and the intentional access of a protected computer.
Fazeli was charged in a criminal complaint in the Northern District of California with aiding and abetting the intentional access of a protected computer.
Clark is a juvenile. Pursuant to the Federal Juvenile Delinquency Act, the Justice Department has referred him to the state attorney for the 13th Judicial District in Tampa, Florida. CBS News reports that Clark has been identified by authorities as the "mastermind" behind the Twitter hack.
"There is a false belief within the criminal hacker community that attacks like the Twitter hack can be perpetrated anonymously and without consequence," said Anderson. "Today's charging announcement demonstrates that the elation of nefarious hacking into a secure environment for fun or profit will be short-lived. Criminal conduct over the Internet may feel stealthy to the people who perpetrate it, but there is nothing stealthy about it. In particular, I want to say to would-be offenders, break the law, and we will find you."
The announcement by the U.S. Attorney's Office states that the allegations of a criminal complaint are merely allegations, and the defendants are presumed innocent unless or until the allegations against them are proved beyond any reasonable doubt.
– Steve Morgan is founder and Editor-in-Chief at Cybersecurity Ventures.
Go here to read all of my blogs and articles covering cybersecurity. Go here to send me story tips, feedback and suggestions.