One World Trade Center. PHOTO: Cybercrime Magazine.
09 Oct

Thurs. Dec. 13, 2018: CISO Holiday Celebration At One World Trade Center In New York City
F500 and G2000 Chief Information Security Officers are invited to a one-of-a-kind social gathering and media event Sponsored by Fortinet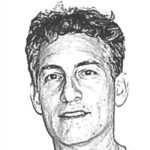 – Steve Morgan, Editor-in-Chief
Northport, N.Y. – Oct. 9, 2018
Cybercrime Magazine is celebrating the 2018 holiday season with security executives responsible for cyber defending and protecting the world's largest corporations.
If you're a Fortune 500 or Global 2000 Chief Information Security Officer (with this private invitation only), then we hope to see you in the Big Apple for the CISO event of the year.
Date: Thurs. Dec. 13, 2018
Time: 6pm-10pm
Location: Convene at Conde Nast, One World Trade Center; 34 Floor, New York, NY 10007
Dress: Cocktail attire
Guest: Bring your spouse or significant other
---
"Come on out to my holiday party," says Dr. Jay, Chief Information Security Officer for Xerox and the former Deputy CIO for the White House.
---
ABOUT THE EVENT
Cybercrime Magazine will be on-location at One World Trade Center in New York City on Thurs. Dec. 13, 2018, filming one-on-one interviews with CISOs as part of our "Ask The CISO" series (see one of our CISO interviews here). This is a unique opportunity for CISOs to demonstrate thought leadership on a variety of important topics.
Our Deputy Editor, Georgia Reid, and our film crew will be available for impromptu shorter interviews, and to capture special moments. Georgia has emerged as a leading cybersecurity journalist after her interviews with top cybersecurity CEOs, CISOs, women in cybersecurity, and various other important figures in our industry.
There are no "vendor pitches" or exhibitors at this private CISO gathering.
Condé Nast Venues by Convene – which provides sweeping views of the Hudson River, the Statue of Liberty and all of lower Manhattan – is a landmark meeting and event space on the 34th floor of One World Trade Center in the downtown Financial District of New York City.
What you can expect:
Live Music from FiveStone Band
Special Guest Speakers
Custom Mixologist and Open Bar
Passed Hors D'Oeuvres
Buffet Dinner
Photo Booth
Networking with Your Peers
Media Exposure (if desired)
Door Prize Raffle
In addition, you will have an opportunity to be filmed for our "Ask The CISO" video series.
NOTE: We will only film with your permission (appearing on video is not mandatory for attending). NO surprise or trick questions, no asking about hacks or breaches at your company, no questions about politics or anything controversial.
AGENDA
Live music, open bar, and networking will take place throughout the entire evening, with several short talks from special guests in-between.
6-7pm Cocktail hour, passed hors d'oeuvres, and photos
7-8pm Networking, open bar, and short video interviews
8-9pm Buffet style dinner, open bar, music and networking
9-10pm More networking and Door Prize Giveaway
---
---
GUEST SPEAKERS
Cybercrime Magazine has invited several special guest speakers to give short 15-minute talks on topics of particular interest to CISOs periodically throughout the evening.
Phil Quade
is Chief Information Security Officer at Fortinet and has more than three decades of cybersecurity and networking experience working across foreign, government, and commercial industry sectors at the National Security Agency (NSA) and U.S. Senate. Prior to Fortinet, Phil was the NSA Director's Special Assistant for Cyber and Chief of the NSA Cyber Task Force, with responsibility for the White House relationship in Cyber. Previously, Phil also served as the Chief Operating Officer of the Information Assurance Directorate at the NSA, managing day-to-day operations, strategy, and relationships in cybersecurity.
Dr. Jay, PhD, is the Chief Information Security Officer for Xerox and the former Deputy CIO for the White House. She has spent more than 11 years as an Adjunct Faculty Member for several well-respected universities, and 6 years as a Cryptologic Engineer at the U.S. Department of Defense (DoD). Dr. Jay is a dynamic presenter and well respected global thought leader.
Theresa Payton
, the first female to serve as White House CIO — when she oversaw IT operations for the President and his staff from 2006 to 2008 – is one of the nation's leading experts in cybersecurity and IT strategy. She has been featured as the Deputy Director of Intelligence Operations in CBS' hit show, Hunted. Theresa has more than 20 years of experience in the banking sector and is a trusted advisor to CEOs and Boards.
Bob Ackerman
is founder and managing director at AllegisCyber, the first venture capital firm to focus 100 percent on cybersecurity investing. In addition to partnering with entrepreneurs to build companies from ideas, he teaches New Venture Finance in the MBA program at the University of California Berkeley — and serves on an Advisory Board at Stanford University's Graduate School of Business on Innovation and Entrepreneurship. Bob has been an expert source and speaker on cybersecurity for The Wall Street Journal, Cybercrime Magazine, and numerous other media outlets.
Aileen Alexander
co-founded and co-leads Korn Ferry's Global Cybersecurity Practice. She is a thought leader on security and leadership through the talent lens and has appeared in various media outlets and as a speaker on the topic. Previously, she served as a policy advisor on the Committee of Armed Services in the U.S. House of Representatives and at the Department of Defense, as a Presidential Management Fellow in the Office of the Secretary of Defense. She started her career on active duty in the U.S. Army as a Signal Corps officer.
Sylvia Acevedo, a lifelong Girl Scout, STEM champ, and advocate for girls and youth education, is the CEO of Girl Scouts of the USA (GSUSA). Growing up in rural New Mexico, Girl Scouts nourished a love for math and science in Sylvia that would culminate in a career as a rocket scientist at NASA's Jet Propulsion Laboratory, engineer, and award winning STEM entrepreneur. Sylvia is the catalyst for the introduction of 18 new Cybersecurity badges, enabling Girls Scouts of all ages to explore opportunities in STEM while developing problem-solving and leadership skills.
Rebecca Hughes Parker is an Attorney and Global Editor-in-Chief for The Cybersecurity Law Report, an information service that provides business analysis of critical legal issues related to the cybersecurity, data protection and data privacy challenges facing entities across industries. The Cybersecurity Law Report is a part of Acuris, a leading provider of business intelligence and research with 700+ reporters, analysts and developers covering financial markets throughout Europe, Asia and America. Rebecca is a subject matter expert and thought leader on cybersecurity law.
ASK THE CISO
We invite you to participate as a thought leader in this original video series with Cybercrime Magazine! All questions are conducive to knowledge exchange, such as recruitment and retention, women in cybersecurity, security insights or trends, and best practices that CISOs would like to share.
If you are interested in participating in our "Ask The CISO" series and would like to book time for an extended interview in our studio in Northport, N.Y. (Long Island), or at One World Trade Center (also available on the day before or after, Dec. 12 and 14), then please reach out to us at info@cybersecurityventures.com.
RSVP
Please RSVP using the form below. Enter your name so that it matches your photo I.D., which is required for entry to One World Trade Center on the evening of the holiday celebration. If you're bringing a spouse, significant other, or guest, then provide their name in the Message box in the form (their name should match their photo I.D.). Also indicate any special dietary needs and / or food allergies. Cybersecurity Ventures will not sell, rent, or share your contact information, including phone and email, with anyone.

Loading…