Cyber Safety. PHOTO: Cybercrime Magazine.
22 Jan

The Ultimate Cybersecurity Guide For Kids

Posted at 18:03h

in

Blogs
The Internet's monsters are no match for a web-savvy 8-year old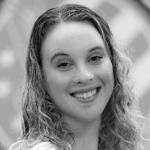 – Amanda Glassner
Northport, N.Y. – Jan. 22, 2021
Stalkers, hackers, and bullies, oh my! These are just some of the risks your children face online. According to Safe at Last, a popular parenting site, 70 percent of kids have encountered dangerous content online while doing homework research. So, how can we protect our youth from the sinister sectors of their screens?
It's simple. Educated children protect themselves.
Ellen Sabin, president and founder of Watering Can Press, recognized the importance of educating children about cyber safety from a young age. "The Super Smart Cyber Guide for Kids" was published in 2020. This empowering, informative book encourages and inspires children ages 6-12 to develop valuable habits that will help them to thrive in the digital world.
From start to finish, "The Super Smart Cyber Guide for Kids" is an interactive experience. Almost shockingly, when looked at from a child's perspective, the daunting task of raising cyber-smart kids becomes easy and enjoyable. Suddenly, the internet's monsters are no match for your web-savvy 8-year-old; instead, they're afraid of their math teacher and green beans.
Since its publication, Sabin's book has found more uses than one. Beyond her primary intention of teaching children to be thoughtful, safe digital-citizens, the book has become a key tool for parents, teachers, and CISOs (chief information security officers) alike.
"Parents aren't necessarily adept at bringing this topic [cybersafety] into their homes," says the social entrepreneur and author in an interview for Cybercrime Magazine's podcast. "Our books are really good journeys that open up multi-generational conversations in a home."
Today, these conversations have become even more prevalent in light of the COVID-19 pandemic; for many adults, remote working is the new normal. Parents and children everywhere are using the same networks, sharing devices, and following each other's digital habits, opening the door to all sorts of avoidable blunders.
Likewise, for teachers all over the world, remote learning came on quickly and left little time to adjust. Due to its un-textbook-like nature, "The Super Smart Cyber Guide for Kids" is a stimulating resource for educators to invite conversation among every one of their students, even if it is through a screen.
Cybersecurity Ventures predicts there will be 3.5 million unfilled cybersecurity jobs globally in 2021. In a field ripe with opportunity, the lack of career interest is stunning.
CISOs everywhere have recognized that the industry needs more experts than schools are currently grooming, putting the future in question. Fortunately, "The Super Smart Cyber Guide for Kids" has an answer.
"The more children think, and embrace, and develop their critical thinking skills and other skills, the more they're going to also look at cybersecurity as a potential future that they're comfortable with," Sabin enthuses. "This is a long play to engage kids at a young age to find interest, comfort, and motivation toward this field."
"Interview Someone Amazing" is one page of Watering Can Press's book that promotes a conversation between children and cybersecurity professionals. By telling readers all about these experts and clueing them into where they work, "The Super Smart Cyber Guide for Kids" illustrates just how exciting careers in cybersecurity are.
Every kid wants to be a superhero, and in the cybersphere, they can be. In today's world, the fight against cybercrime is just as urgent as the Avengers' fight against Thanos.
"The Super Smart Cyber Guide for Kids" by Ellen Sabin is available as an ebook on Amazon, Apple, Barnes & Noble, or Kobo. Printed copies are available on demand for bulk orders. For more information, visit wateringcanpress.com.
– Amanda Glassner is a staff writer and reporter at Cybercrime Magazine.
Go here to read all of my blogs and articles covering cybersecurity. Go here to send me story tips, feedback and suggestions.