F100 CEOs and CISOs Gather. PHOTO: Global Cyber Innovation Summit.
28 Feb

"Davos For Cybersecurity" Featuring F500 CISOs Premieres On May 1-2 In Baltimore

Posted at 14:16h

in

Blogs
Industry's cognoscenti will convene for thought leadership on cyberwarfare and cybersecurity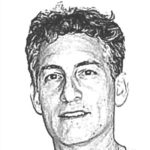 – Steve Morgan, Editor-in-Chief
Northport, N.Y. — Feb. 28, 2019
Cybersecurity Ventures is excited to announce that we are a media sponsor for the premier, invitation-only, cybersecurity forum — The Global Cyber Innovation Summit — which is staging its first annual summit in Baltimore, Maryland, on May 1 and 2, 2019.
The Global Cyber Innovation Summit is one of a kind and will convene cybersecurity executives, including Fortune 500 CEOs and CISOs, cybersecurity CEOs, leading cyber researchers, policy makers, and cybersecurity innovation investors.
Among the luminary speakers is General Michael Hayden, former director of the National Security Agency and Central Intelligence Agency.
Overseeing the strategy and direction of the summit is an 18-member advisory council consisting of top chief information security officers (CISOs), as well as former government security officials, technology innovators, and policy experts.
The summit is intended to match the top-tier level of policy and business discussion found at the annual World Economic Forum held in Davos, Switzerland. The Maryland summit is already being referred to as the "Davos of Cybersecurity" by some registered attendees.
Focus on Cybersecurity Policy, Innovation and Entrepreneurship
"This conference will be unlike any other in the cybersecurity realm, convening the industry's cognoscenti to raise the level of dialogue," said Bob Ackerman, chairman of the forum and the founder of venture capital firm AllegisCyber and co-founder of DataTribe, a cybersecurity and data science startup "studio."
"This will be the first summit geared heavily toward cybersecurity policy and practice and it will also focus on cybersecurity innovation and the evolution of the threat landscape," Ackerman added. "It will create a unique cybersecurity venue for top-tier intellectual discourse and collaboration among peers."
Maryland Becoming a Cybersecurity Force: "Where Cyber Works"
It is no coincidence that the Global Cyber Innovation Summit will be held in Baltimore. Maryland has the largest cyber workforce in the world, with more than 109,000 cyber-related engineering and data science professionals.
Maryland is the home of Fort Meade, which houses the U.S. Cyber Command, the National Security Agency and the Defense Information Systems Agency, all operating at the cutting edge of cybersecurity. It's also the home to Cyber Town – Port Covington, Maryland — which is set to be the largest cybersecurity and tech hub in the world, as stated in an announcement on Oct. 18, 2018.
According to Maryland Governor Larry Hogan, "Maryland is where cyber works. It's the home to the largest concentration of cyber engineering talent in the nation, and our colleges and universities graduate more than 7,000 computer and data science degree-holders each year. Baltimore's selection for this prestigious event is further proof. We are thrilled to host the inaugural Global Cyber Innovation Summit."
Roland Cloutier, chief security officer of ADP and summit advisory board member, stated, "Our cyber adversaries are creative, sophisticated and relentless. The summit provides a forum for my peers and me to share experiences and discuss the future of cyber defense in a controlled and curated environment. Success in cyber is going to come down to collective defense in many areas. The summit provides us a venue to move that discussion forward in a meaningful way."
Collective Defense is Essential to Effective Cybersecurity
Increasingly, industry and government operate and billions of lives are lived in the digital cyberspace. It is a domain with no geographic boundaries, no enforceable rules and near limitless potential for abuse. When things go wrong, they do so at the speed of light. The rapidly evolving cyber threat landscape and the increasing pace and magnitude of attacks requires a re-thinking of how cybersecurity operators ensure the security and integrity of their systems, networks and data. Operators see the need to come together to share experience, advance best practices, identify emerging threats and evaluate cutting edge innovation for their tool security boxes.
"Cybersecurity is a national security imperative, one that directly affects the lives of individuals, the integrity of industry and the effectiveness of government. We cannot afford to play catch-up with our adversaries. It's essential to anticipate the evolving threat landscape and convene our peer group to continually raise the bar for which we are responsible," said Tom Wilson, CISO of Southern Company and a member of the Summit Advisory Board.
The Global Cybersecurity Innovation Summit; Advisory Council and Steering Committee Specifics
The summit will include a series of keynote presentations, panel discussions, fireside chats and briefings by cybersecurity practitioners and thought leaders operating at the very cutting edge of the industry. Subjects in the planning stage for the conference include "Cyber Security: Perspectives from the C-Suite" featuring a panel of Fortune 100 CEOs; "The CISO and the Board of Directors"; "Cyber Security through Data Science"; "Frontiers in Cloud Security"; "Over-the-Horizon Innovation"; "Cyber Risk"; "Emerging New Threat Landscapes"; "Implications of AI/ML for Cyber Attacks"; "New Service Delivery Models"; "Collaboration Between Industry and Government in Cyber Security"; and "The Fine Line between Defense and Offense in Cybersecurity."
The eighteen members of the Global Cyber Innovation Summit's advisory and steering committee include: Bob Ackerman, founder of AllegisCyber; Roland Cloutier, SVP and CISO at ADP; Jim Routh, CSO of Aetna; Fred Gibbins, SVP and CISO of American Express; Jim Alkove, CISO at Salesforce; Tom Wilson, VP and CISO at Southern Company; John Stewart, SVP and chief security and trust officer of CISCO; Rich Baich, CISO at Wells Fargo; Debbie Wheeler, CISO at Delta Airlines; John Nai, CISO at PayPal; Adam Fletcher, CISO at Blackstone; Mike Janke, co-founder of DataTribe; Doug Powers, managing director at Deloitte; Rajesh De, partner at Mayer Brown Law and former general counsel of the NSA; Michael Chertoff, chairman of the Chertoff Group and former secretary of the Department of Homeland Security; Ron Gula, co-founder of Tenable Networks; George Hoyem, managing partner of In-Q-Tel; Eli Sugarman, program officer of the Hewlett Foundation for Cyber Security Policy.
Deloitte Cyber Risk Services and the State of Maryland will be two of the hosts for the Innovation Summit. Media partners for the event include WSJ PRO Cybersecurity, The Cyberwire, and Cybercrime Magazine.
The 200+ attendees of the summit will include Fortune 500 CISOs, CEOS of cybersecurity companies, invited innovative cybersecurity startup executives, select cyber researchers, and venture capitalists.
The conference will be held May 1-2, 2019, at the Sagamore Pendry Hotel in Baltimore. It was named as a top hotel in the U.S. by Conde Nast.
Attendance to the summit is "by invitation only." For consideration for an invitation please contact info@GlobalCyberSummit.org.
About the Global Cyber Innovation Summit
The annual Global Cyber Innovation Summit convenes the Global 2000 CISO community, cyber technology innovators, policy thought leaders and members of the cyber investment community for exchange of ideas, discussion and collaboration designed to improve the efficiency and effectiveness of cybersecurity strategies and solutions.
– Steve Morgan is founder and Editor-in-Chief at Cybersecurity Ventures.
Go here to read all of my blogs and articles covering cybersecurity. Go here to send me story tips, feedback and suggestions.