Chris Roberts and Georgia Reid at RSAC 2019. PHOTO: Cybercrime Magazine.
13 Mar

RSA Conference 2019 Interviews You Never Expected To Hear
Exclusive stories that show a different side to one of the biggest cyber conferences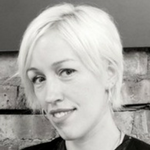 – Georgia Reid
Northport, N.Y. – Mar. 13, 2019
Phew, another RSA Conference is over. After the hundred-thousand-dollar booths get dismantled and the jumbo-sized digital screens are shut off, after we all board airplanes and fly home, suitcases over-stuffed with tchotchkes and giveaways, we all go back to our desks and our regularly scheduled lives. After RSA we are surely exhausted . . . but are we inspired?
While RSA was indeed a marketing spectacle, as are most vendor-heavy trade shows, it was not all "smoke and mirrors" and sales pitches. Vendor sponsorships allow the conference to take place and support the thought leadership, classes (such as Quantum Cryptography), and networking among peers. I met with a lot of interesting people who passionately want to help the cybersecurity industry mature, and who want to raise awareness about very important issues and challenges. I also enjoyed all of the creativity I saw among the vendors on the floor of Moscone.
So, what did you learn this year at the RSA Conference?
Perhaps you missed a few items. Cybercrime Magazine has you covered. We talked with a hacker, a former Israeli army member turned cyber pro, an MMA fighter and tinkerer, a cybercrime victim, a CEO who trains women in cyber for free, and an Irish-born citizen in Estonia who runs technology for a Privileged Access Management company. Read and listen to their unique stories below. All of these videos and podcasts were recorded on site at RSAC 2019.
Carmen Marsh is CEO and Managing Partner at Inteligenca. She has over 20 years of experience in the cybersecurity industry. In this podcast, she discusses how she got into cybersecurity, as well as the free education her company provides to women and veterans. Marsh believes that veterans make some of the best cyber defenders in the industry. Listen to why.
Chris Roberts is Chief Security Strategist at Attivo Networks where he works with customers globally to develop and implement risk reduction strategies across new and legacy technologies.. He is also a world-renowned hacker and advocate for thinking about safety and security in different ways to change the cybersecurity industry for the better. Roberts is associated with Cympire, OverWatchID, HHS, Virsec, and other groups such as Hackers for Charity. Watch the video below about how we can all learn to better deliver on our promises, the future of passwords, and fixing problems instead of using a band-aid approach.
---
---
Anne Marie Zettlemoyer is currently the VP of Security Engineering for Mastercard. A frequent keynote speaker, Zettlemoyer has a background in organizational behavior, is a former accountant, is a Mixed Martial Artist, and is a white-hat hacker. She is influencing best practices across cybersecurity when it comes to communication, hiring, analytics, and more. She asks, "Are you curious enough about your craft, when you solve problems, to understand what disciplines relate to it, so that when you are trying to find a solution that you are HUNGRY to find someone to aid you in that pursuit?" Listen to what she has to say about how to talk to the board when it comes to data and ROI.
Joseph Carson is the Chief Technology Officer at Thycotic and he is an advisory CISO. At RSA, he says he noticed a big change and that we need a change. He says, "The CISO has to stop talking technology and solutions, and listen more to their peers and the board." Learn more about his insights about reducing business risk from his interview below.
---
---
Rob Ross, a silicon valley businessman, is a victim of a cybercrime known as SIM card fraud. A SIM crime is a type of identity theft that can have devastating consequences, even wiping out people's life savings in minutes. Ross loss his life savings of $1 million dollars in October of 2018 and started the organization StopSIMCrime to raise awareness about the fast-growing problem of SIM crimes, be a resource for victims, and effect change through legal efforts. Watch his story below.
---
---
Ron Goren is a cybersecurity expert who is also involved with physical security and operational technology. He grew up in Tel Aviv and is currently the VP of Sales (Americas) at Sasa Software, a company that came up with armor for U.S. and Israeli military vehicles to protect against missiles. Now, Sasa Software is making portable media cybersecurity kiosks for operational technology environments. Take a listen to this fascinating interview to hear about why files are still the largest attack vector for institutions and how to use content disarm and reconstruction (CDR) to ensure security.
Be sure to subscribe to our YouTube Channel in order to see our new videos as soon as they become available. You can learn more about our Podcasts here – new series are coming soon!
– Georgia Reid