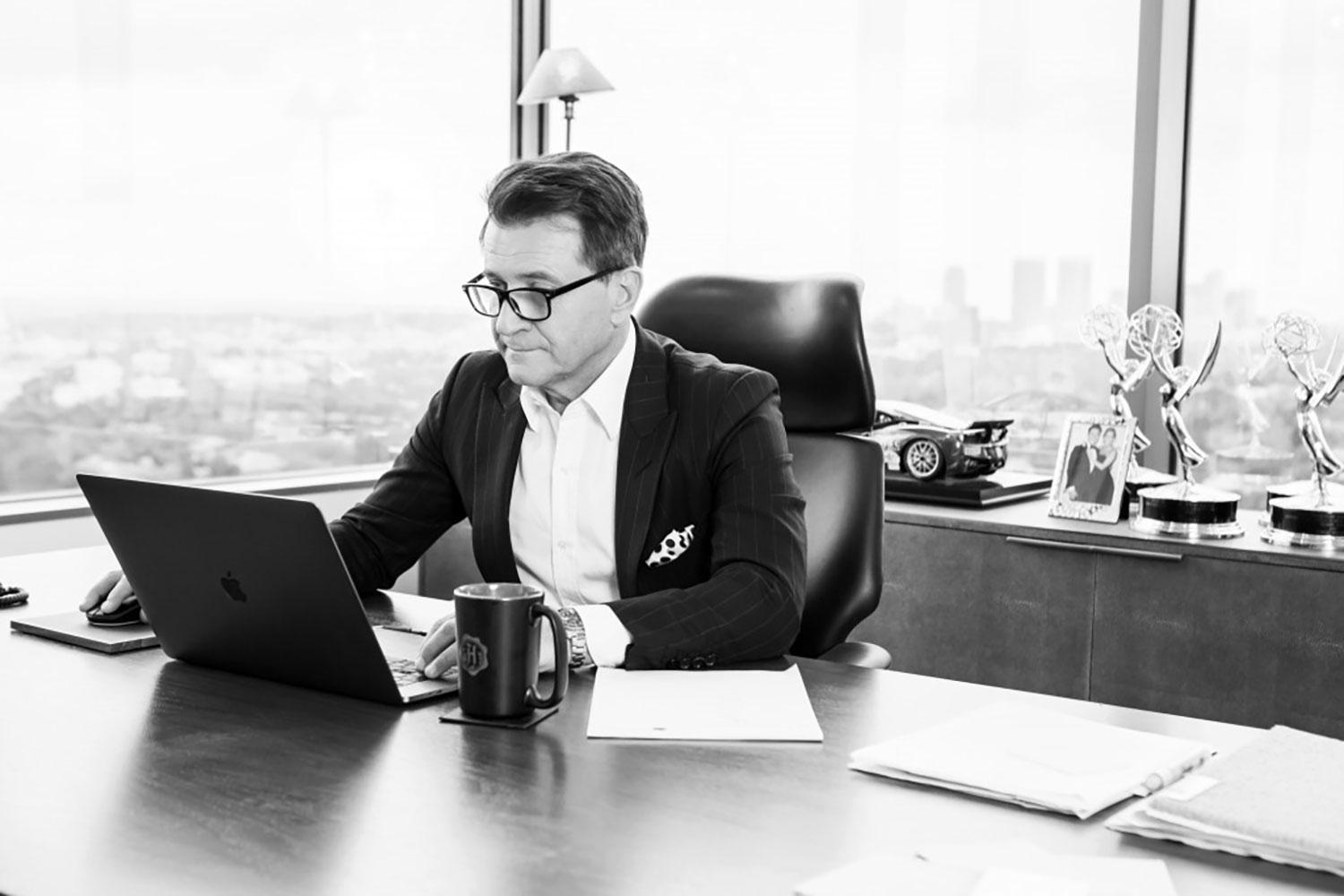 Cybersecurity CEO Robert Herjavec. PHOTO: Cybercrime Magazine.
27 Feb

Cybersecurity CEO: Blockchain Technology Is Here To Stay
Secure digital ledgers are the center of the financial universe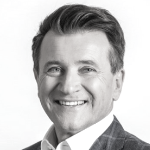 – Robert Herjavec
Los Angeles, Calif. – Feb. 15, 2018
It's time to clear up the confusion and spur more conversation at the C-Suite level about Bitcoin and Blockchain.
Bitcoin (the cryptocurrency), and blockchain (the secure ledger technology), are vastly different entities that are far too intermingled by the media that report on them. Think of blockchain as a secure digital ledger that keeps track of every single transaction of any particular asset (ex: Bitcoin) – like links on a chain. Any time a new transaction is made, another chain link is added. The best part of this technology is that transactions cannot be altered! This provides a significant measure of trust in the transactions that have taken place.
I know two things to be true:
There's no doubt that bitcoin is going to crash one day.
But there's also no doubt that blockchain technology in terms of the payment system will last for a long time.
I'm not the only one who shares these views.
Billionaire businessman Warren Buffett concurs with my opinion on Bitcoin and believes cryptocurrencies will end badly. He recently told NBC's Squawk Box that he doesn't own any Bitcoin, and he has no plans to. Blockchain, however, is an altogether different story for Buffet, and he's placing a big bet on it. BNSF Railway Co, a unit of Buffett's Berkshire Hathaway Inc., recently said it has become the first major U.S. railroad to join the Blockchain in Transport Alliance.
I firmly believe that blockchain is not only going to disrupt the transportation industry, but also real estate, contracts, all kinds of technologies. Oracle claims that Blockchain is one of today's most disruptive emerging technologies. So as an investor, I like the fundamental basis of it.
Steve Morgan, founder and Editor-in-Chief at Cybersecurity Ventures, agrees. "Blockchain is a fundamental business enabler. It will be the big gainer for many organizations globally. The technology promises to break down geographic and monetary boundaries."
Want to see blockchain in action? Check out Mojaloop – the new open source software launched by The Bill and Melinda Gates Foundation. Their venture uses blockchain technology developed by a new startup called Ripple (which uses blockchain for global payments) to help expand access to financial services in developing countries. Seriously – How cool!
It's one example but I believe that in the near future, we're going to see a monumental transition in how financial transactions are conducted. We will see a day where you can pay for things through the Cloud, through your phone, but completely open online. Electronic funds will be traded using blockchain and even banks will shift slowly. But we're still a long way from that.
There's also been a lot of talk amongst cybersecurity professionals about using blockchain for identity and access management in the coming years. Instead of different institutions controlling different pieces of an individual's personal data, it will be the individual that controls all that information. This allows us to present the minimum amount of identifying information needed to make a secure transaction.
However – blockchain isn't a complete cure-all solution for enterprises just yet.
C-Suite executives should be engaging with firms deep in Blockchain technology and doing their homework. Deploying and leveraging this new platform will require a major investment, and experienced staff, from the mid-sized to large organizations investing into it.
As Steve Morgan says, "We've seen organizations successfully transform their IT infrastructures to the cloud. And we've seen colossal failures. Blockchain will be the same."
I'm inclined to agree. My suggestion is to continue to look for the right identity tools/applications for your enterprise's unique infrastructure and scenario.
I often liken the Internet to electricity – you only notice it now when it's not working. Blockchain will have that degree of impact. At the end of the day, like the Cloud, and even the Internet, blockchain is here to stay!
To Your Success,
– Robert Herjavec, founder and CEO at Herjavec Group, and a Shark on ABC's Shark Tank, provides insights to C-Suite Executives in his Official Blog at Cybercrime Magazine. Herjavec Group is a Managed Security Services Provider with offices and SOCs (Security Operations Centers) globally.