No Money Back. CARTOON: Rothstein/Morgan.
12 Jul

Ransomware Payments Are Non-Refundable
Cybercrime is no laughing matter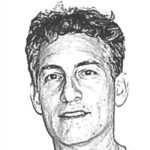 – Steve Morgan, Editor-in-Chief
Sausalito, Calif. – Jul. 12, 2020
Ransomware is expected to attack a business every 11 seconds by the end of 2021, up from every 14 seconds in 2019.
Global ransomware damage costs are predicted to reach $20 billion by 2021 — which is 57X more than it was in 2015. This makes ransomware the fastest growing type of cybercrime.
IT teams may be overeager to prove themselves by attempting to negotiate money back as part of their incident response. But ransoms, which are paid out with cryptocurrency, are non-refundable.
---
Cybercrime TV: Getting Duped By Spear Phishing Attacks
Even some IT pros are susceptible to cyberattacks
---
The FBI does not support paying a ransom in response to a ransomware attack. They say that paying a ransom doesn't guarantee you'll get any data back, and it also encourages perpetrators to target more victims and offers an incentive for others to get involved in this type of illegal activity.
If you are a victim of ransomware, then contact your local FBI field office to request assistance, or submit a tip online. You should also file a report with the FBI's Internet Crime Complaint Center (IC3).
Be smart. Don't click. Stay safe.
We'll be back soon with another cybercrime cartoon.
– Steve Morgan is founder and Editor-in-Chief at Cybersecurity Ventures.
Go here to read all of my blogs and articles covering cybersecurity. Go here to send me story tips, feedback and suggestions.